Bush Cinquefoil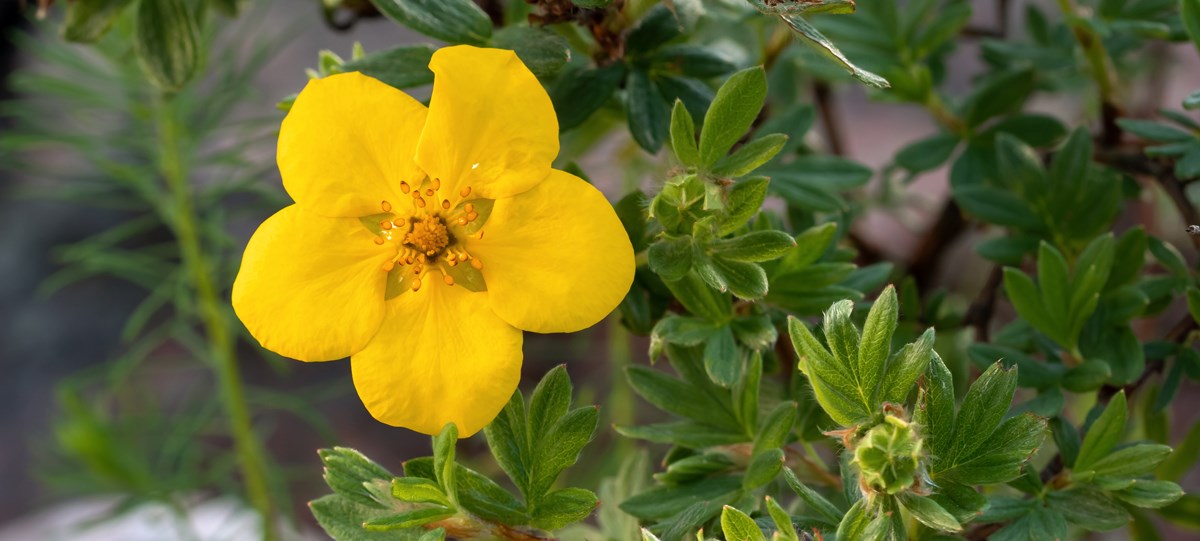 Bush Cinquefoil
Dasiphora fruticosa ssp. floribunda (also known as Potentilla fruticosa)
Common Names: Bush Cinquefoil, Shrubby Cinquefoil
Family: Rosaceae
Flowering Season (Bryce Region): May - August
Size: 12-36" (30-95 cm)
Range: All of Northern North America and down through the Southwest
General Description
Bush Cinquefoil is a member of the rose family and grows to 3.9 - 39.4 inch (0.1 - 1 m) tall. It is densely leafy with leaves divided into five or seven linear-oblong leaflets. The flowers are produced terminally on the reddish colored stems and are 0.8 - 1.2 inch (2 - 3 cm) across, buttercup-shaped, and pale to bright yellow.
Habitat
This plant can be found growing in rocky, subalpine meadows near timberlines as well as lower moist areas, streambanks, and active washes. In Bryce Canyon, this plant can be found growing along roadsides and trails like the Mossy Cave trail.
Plant Lore
Deer and livestock like to forage on Bush Cinquefoil because of its astringent foliage. This plant was introduced into cultivation in the 18th century and is commonly used as an ornamental plant in temperate regions. Cities and businesses use this plant for landscaping because of its hardiness and low maintenance.
Last updated: April 30, 2023