Virtual Freedom Trail Tour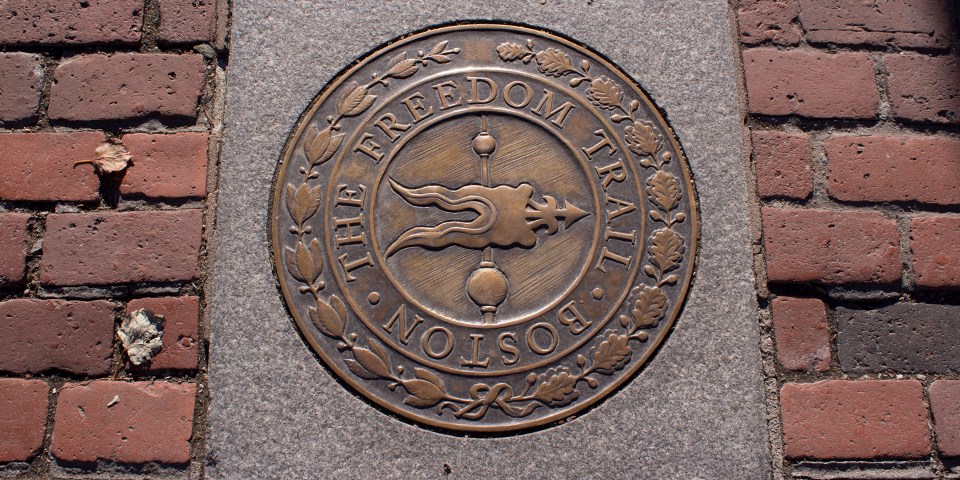 Originally conceptualized in the 1950s, the Freedom Trail® is an iconic symbol of Boston. Its red brick line snakes through some of the oldest parts of the City, navigating visitors to some of the most significant historic sites in the Downtown, North End, and Charlestown neighborhoods of Boston. The trail itself does not necessarily tell a narrative. Rather, it aids tourists with a starting point—an opening sampler of Boston's storied, complicated, and multi-faceted history. While many sites are primarily recognized for their role in the American Revolution, all the sites on the Freedom Trail® remained significant because of the role they played in subsequent social, political, and religious movements, controversies, and challenges.
Use the map and the list below to explore each site in any order you please. The sites and content can be used as a completely virtual tour. Or, you may use our Freedom Trail audio tour as you explore this trail of historic sites. Download the NPS App and search "Boston National Historical Park" to access the self-guided Freedom Trail audio tour.
Last updated: January 12, 2022