History & Culture
For thousands of years, humans have shaped a hilly landscape surrounding a unique harbor and made it their home. The area has possessed many different names. "Boston" is merely the most recent.
The earliest Native Americans adapted this landscape for their survival. They lived on the harbor's islands and peninsulas for protection, trapped seafood on its vast tidal plains, and used the coastline and rivers for transportation. When interactions with Europeans began in the 1500s, the people of this place were called the Massachuset. By the early 1600s, English colonists chose to settle this harbor for many of the same advantages. The beginning of this settlement marks the beginning of Boston's written history.
Throughout the next four centuries, the story of Boston has been one of revolution: Stories of dramatic change, intense conflict, painful exploitation, but also empowering pursuits of freedom. Not just one singular "freedom," but many different understandings and ideas of freedom. The articles and biographies here offer just a sampling of the stories of Boston's revolutions, whether it be social, industrial, or environmental.
---
Top Topics: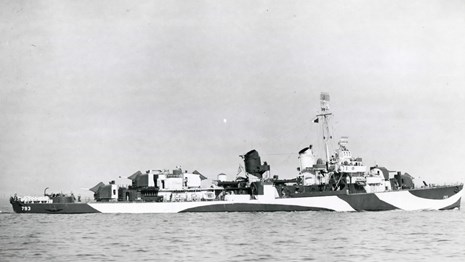 USS Cassin Young Honor Roll
23 Men died while serving aboard USS Cassin Young during the Okinawa Campaign. Read their stories of sacrifice.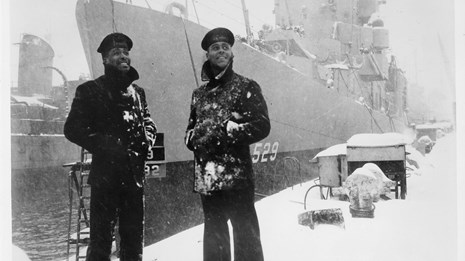 Boston's Naval History
From its founding in 1630, Boston has always been a vital harbor. Recognizing that fact, the U.S. Navy one of the first Navy Yards here.
Last updated: December 18, 2020