Charlestown Navy Yard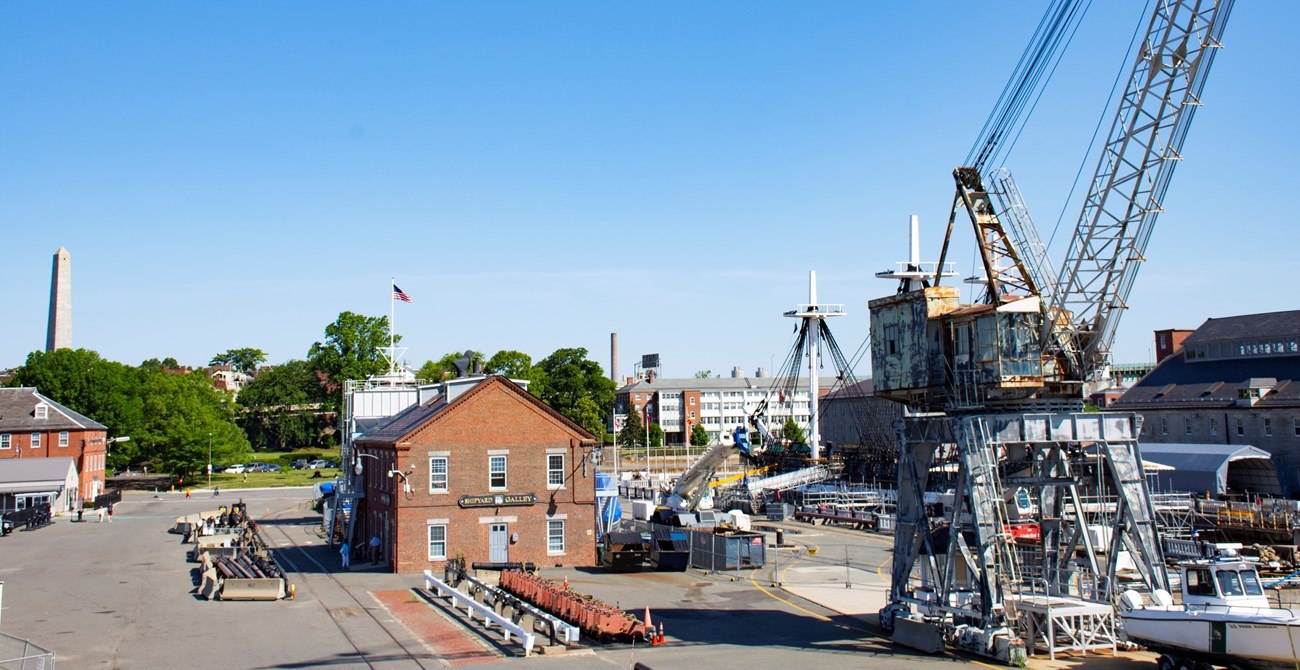 "Boston... must always remain, a Building place & a place of Rendezvous for our Navy..."
- Secretary of the Navy Benjamin Stoddert to President John Adams, April 25, 1800
---
The Charlestown Navy Yard built, repaired, modernized, and resupplied ships for 174 years. From here, ships and their sailors set off to places around the globe. For many sailors, this Charlestown waterfront was the last place they might touch U.S. soil for months, years, or perhaps never again. The ships that left this Yard represented the United States on every continent and served the nation through both times of war and peace.
Operationally, the Yard saw many periods of expansion and decline as the policies of the United States changed over the course of two centuries. Technologically, the Yard saw constant transformation and acted as a hub of innovation. When the Charlestown Navy Yard opened in 1800, it serviced wooden sailing ships and employed tradesmen such as carpenters, ropemakers, and ship riggers. When it closed in 1974, the Yard had welders, electricians, machinists, ironworkers, pipefitters, and engineers. Throughout the operation of the Navy Yard, generations of civilian workers took pride in their work and service to the country.
Explore this extensive history through learning about the ships the Navy Yard built and the people who worked and served here.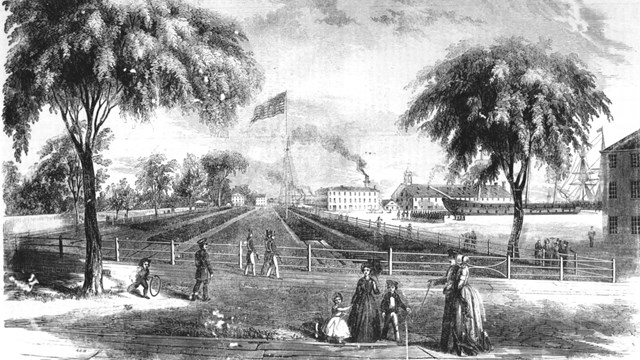 History of the Charlestown Navy Yard
Dive into a brief history of the Charlestown Navy Yard.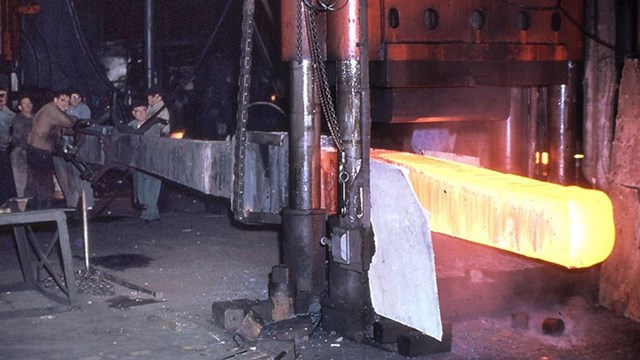 174 Years of Innovation
Learn about shipbuilding innovation at the Charlestown Navy Yard.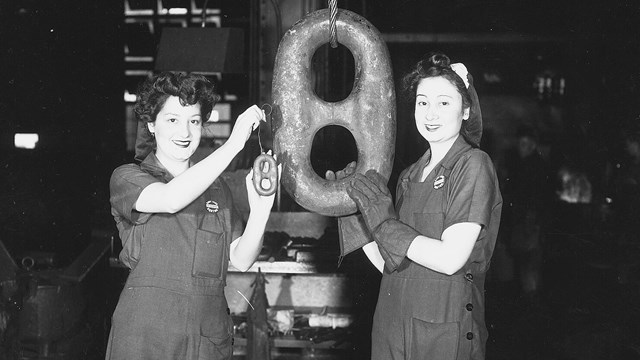 Women Navy Yard Workers
Explore the stories of the women who used their talents at the Navy Yard.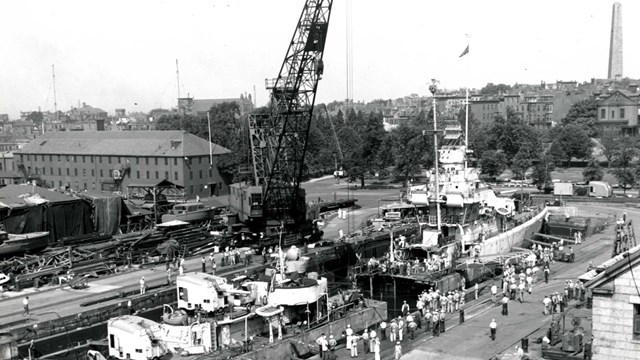 Great Migration & Charlestown Navy Yard
Learn about the Great Migration's connections to Boston and the Charlestown Navy Yard.
Learn More about the Charlestown Navy Yard