Charlestown Navy Yard
---
Serving the U.S. Navy from 1800-1974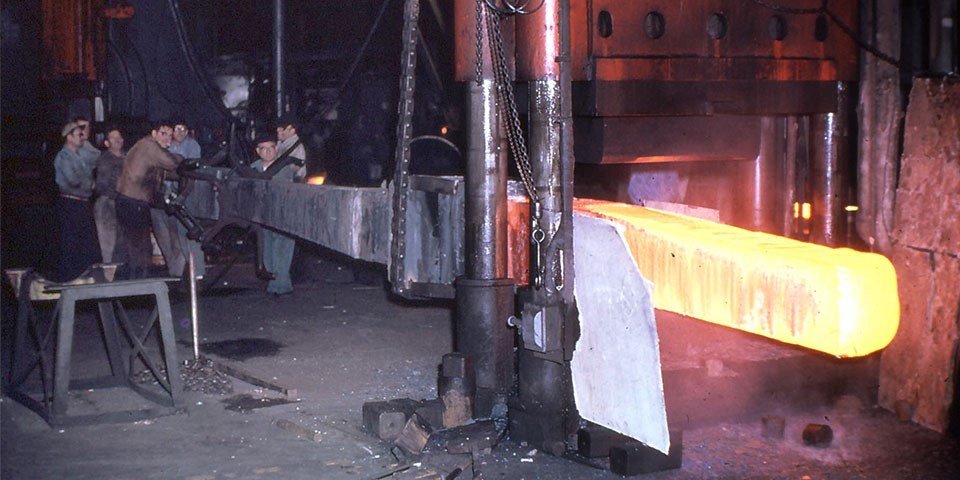 The Charlestown Navy Yard built, repaired, modernized, and resupplied ships for 174 years. From here ships and the sailors serving aboard set off to places around the globe. The ships that left this yard represented the United States on every continent and defended the nation through both times of war and peace. The generations of workers at this yard took pride in the significance of what they contributed and the work that they completed. For many sailors, this was the last place they might touch American soil for months, years, or perhaps never again.
Operationally, the yard saw many periods of expansion and decline as the policies of the United States changed over the course of two centuries. Technologically, the yard saw constant transformation and acted as a hub of innovation. When the yard opened it serviced wooden sailing ships and employed tradesmen such as carpenters, ropemakers, and ship riggers. When the yard closed in 1974, the yard had welders, electricians, machinists, ironworkers, pipefitters and engineers.
Explore more through the ships the Navy Yard built, and the people who worked and served: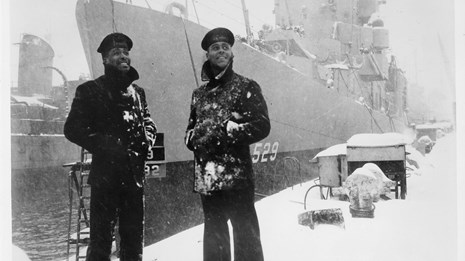 174 Years of Innovation
Follow the Navy Yard's story through the ships produced here - from a wooden 74 gun "Ship-of-the-Line" to a steel tank landing ship.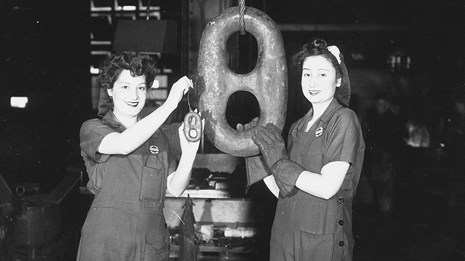 Shipyard Women of the Navy
During the Second World War women were called to fill the jobs left by men at the front. Over 8,000 women worked here at this shipyard.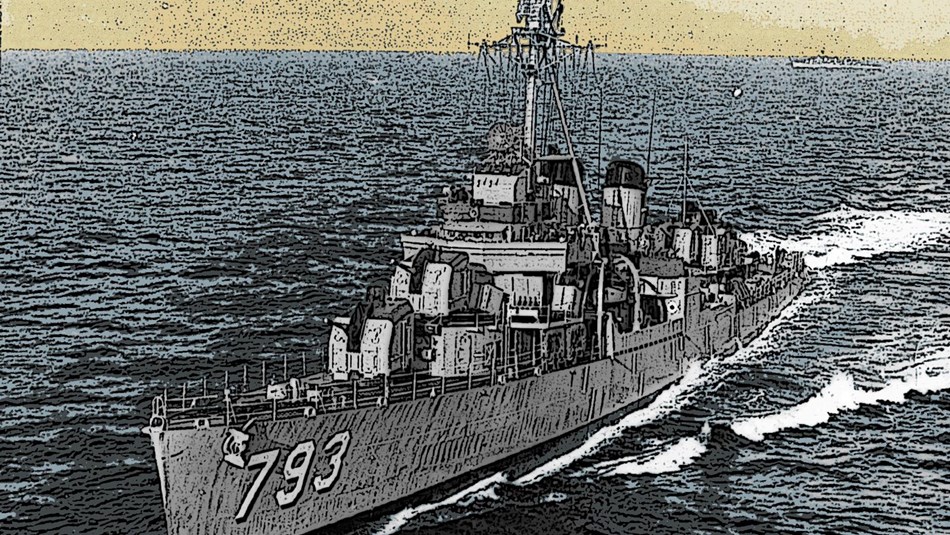 USS Cassin Young App
Explore the work of civilian yard workers and Navy sailors through their own voices with our multimedia app!
Latest articles about the Charlestown Navy Yard