Places To Go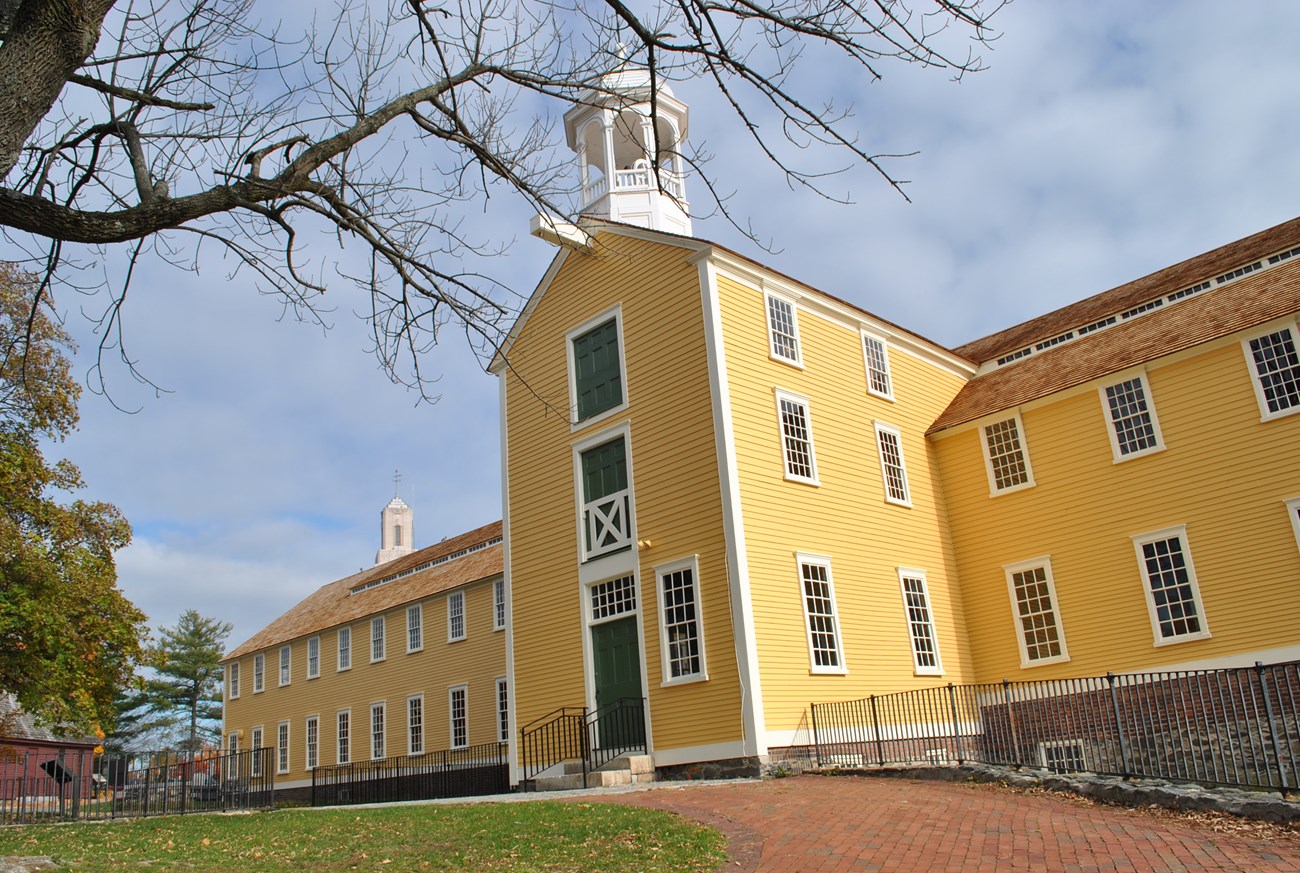 Visit Old Slater Mill
67 Roosevelt Ave
Pawtucket, RI 02860
Winter 2023 - Spring 2024
During the winter months, the grounds of Old Slater Mill National Historic Landmark District are open to the public from dawn to dusk. The Park Visitor Contact Station, located inside of Old Slater Mill, is closed for the winter season. Guided tours are not offered during this time of the year. If you are a school group looking to book a field trip or a large group looking to make reservations, please see our Education Page for more information.

The Park stamps are available across Roosevelt Avenue in the Tourism Council Visitor Center during this time. Click here to see their hours of operation.
Spring 2024 - Winter 2024
Visitor Information Station: Open Thursdays - Sundays, 10:00 A.M. - 4:00 P.M.
Watch an 8-minute video, learn more about the Park, or earn your Junior Ranger badge. Park staff are available to answer questions. Bathrooms and drinking water are available.
The Visitor Contact Station is located inside of Old Slater Mill.

Guided Tours: 10:30 A.M., 12:30 P.M., and 2:30 P.M. (Thurdsays - Sundays)
Join a Ranger for a tour of Old Slater Mill. These 30 - 45 minute programs talk about the the legacy of the Industrial Revolution in America's first cotton-spinning mill. Tours leave from the patio in front of Old Slater Mill.
The mill is accessible but does have uneven floors. Special accommodations can be made by contacting 401-725-8638.

Please Note: For visitor saftey, tours of Old Slater Mill will be modified or cancelled if the heat index is above 87 degrees Fahrenheit. A shortened 10 minute Ranger talk will be offered at the normal tour times. Visitors will have a brief period of access to the main part of the mill. For the latest weather information, call 401-725-8638.

If you are looking to book a special group tour of Old Slater Mill or are a teacher or student check out our education page for more information.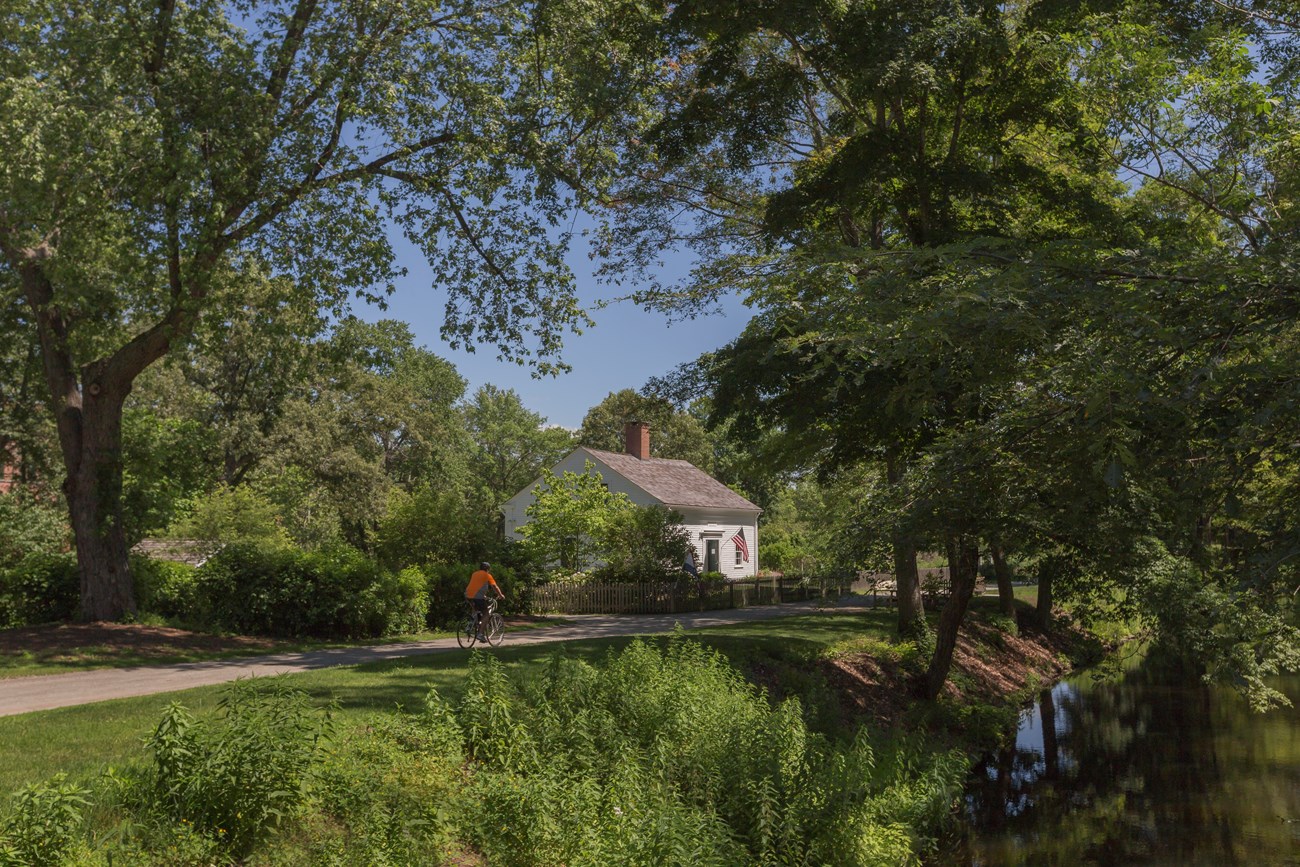 Visit the Blackstone River State Park and Ashton Village
1075 Lower River Road
Lincoln, RI 02865

The park grounds are open daily from dawn to dusk. You can walk, bike, or snowshoe (weather permitting) along the Blackstone Bikeway and explore the natural beauty of the Blackstone Valley. Check out the NPS Mobile App for a self-guided walking tour of the site. Restrooms and drinking water are currently not available at this site.

Captain Wilbur Kelly House Museum of Transportation (Open May - September)
The Transportation Museum is open seasonally. The museum is closed for the rest of 2023 and will reopen in Spring 2024. Exhibits discussing the history of the Transportation Revolution are on display. Kelly House Junior Ranger books and badges as well as other information is available during operating hours.

Bike the Blackstone - Wednesdays at 5:30 PM (July - August)
Join a Park Ranger for a guided bike ride along the Blackstone River Bikeway. Guided rides begin at 5:30 PM. Participants should meet the Ranger at the Captain Wilbur Kelly House Museum of Transportation. Tours are between 2 and 5 miles in length and travel to varying locations. Bikes and safety equipment are not provided and must be brought by participants.




Last updated: December 2, 2023