Ashton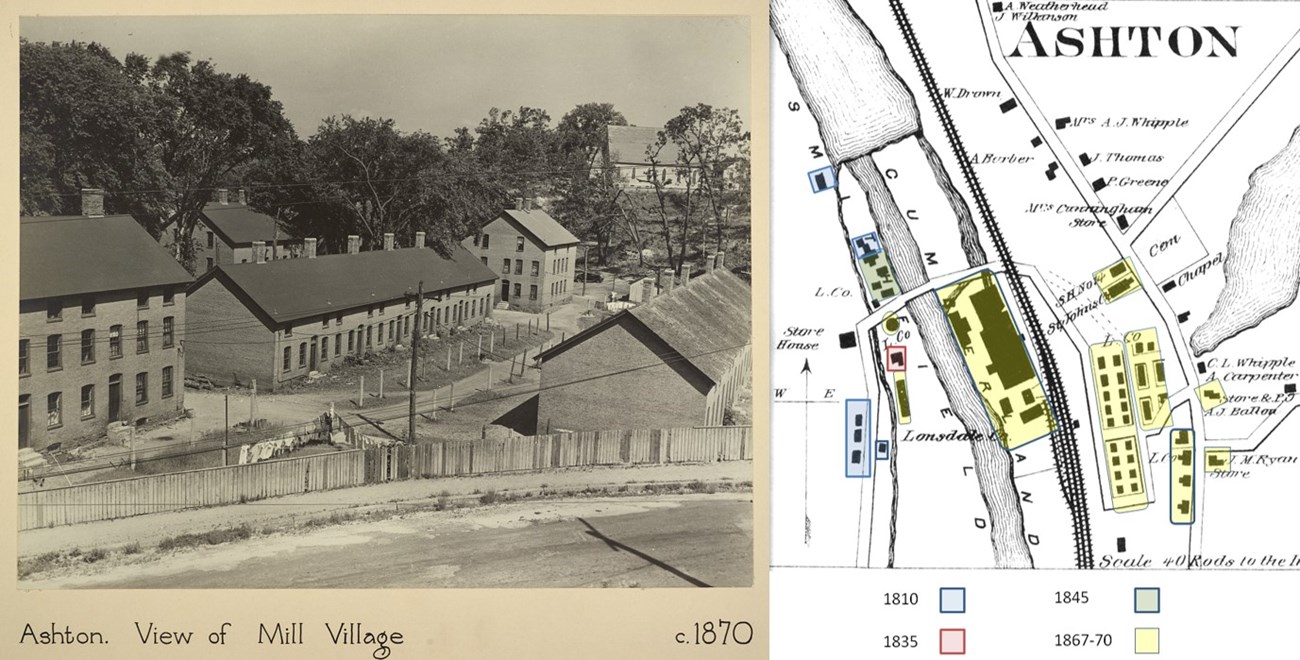 The opening of the village of Slatersville in 1807 proved that mills could be built anywhere in the Blackstone Valley where there was enough water. If they found the right spot along a river, mill owners could build everything else they needed.

In 1810 George Olney and six partners founded the Smithfield Cotton and Woolen Company. They built their mill at Prays Wading, a naturally shallow spot on the Blackstone River in modern Lincoln, RI. Each partner gave money or land to the project. By 1815, they had built a dam, a grist mill, four worker homes, and a 30 by 60 foot textile mill.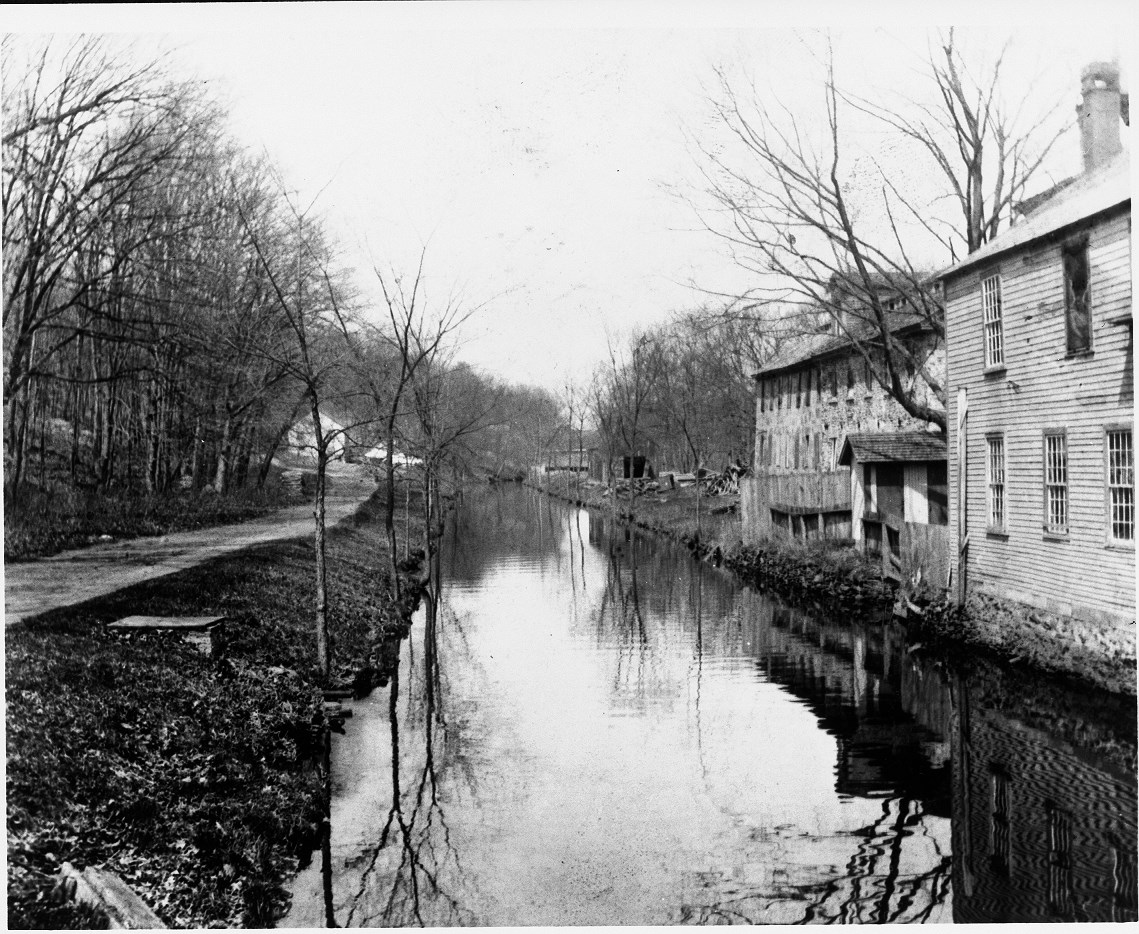 The mill failed during the recession after the War of 1812. In 1823, Wilbur Kelly, a former ship's captain for Brown and Ives' China Trade, bought the mill village. In 1826, Kelly sold rights to the Blackstone Canal Company to build their canal through his property. He then sold his mill to the Lonsdale Company, which was also owned by Brown and Ives. He stayed on as their employee. By 1828 the Blackstone Canal was open, and Kelly's Mill was a stop on its route. Kelly built a manager's house in 1835 and doubled the mill's size in 1845.
The canal closed in 1848, when the Providence and Worcester Railroad opened on the other side of the river. When the Lonsdale Company expanded its operations at Ashton in 1865, they built next to the railroad. They built a bigger brick mill, dozens of worker houses, a church, a school, manager housing, and a store. By 1867, the mill was producing fine muslin cloth.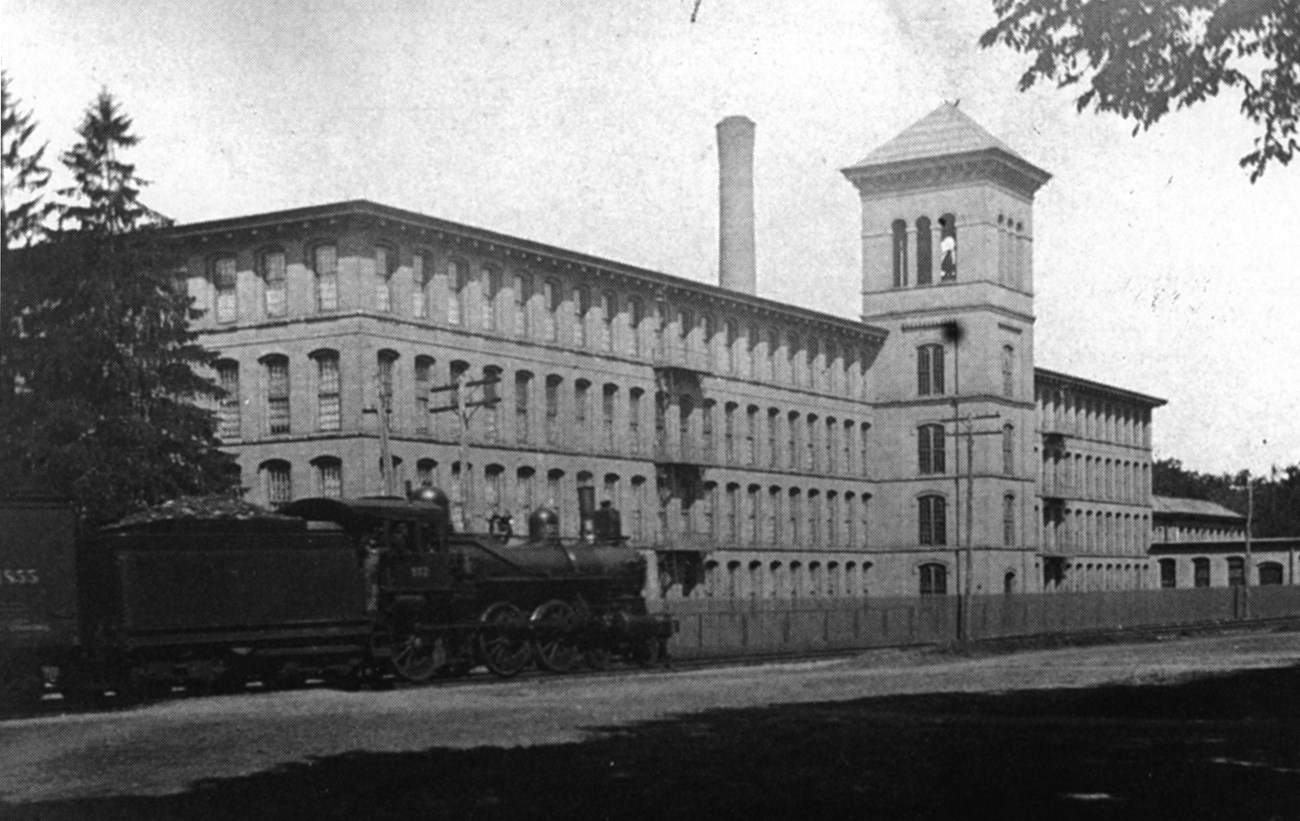 The Great Depression forced the company to close the mill in 1936. Owens-Corning Fiberglas Company bought the mill four years later. They operated in the mill until 1983. They made tire cord, drapery, and beta cloth for spacesuits for the Apollo Moon missions.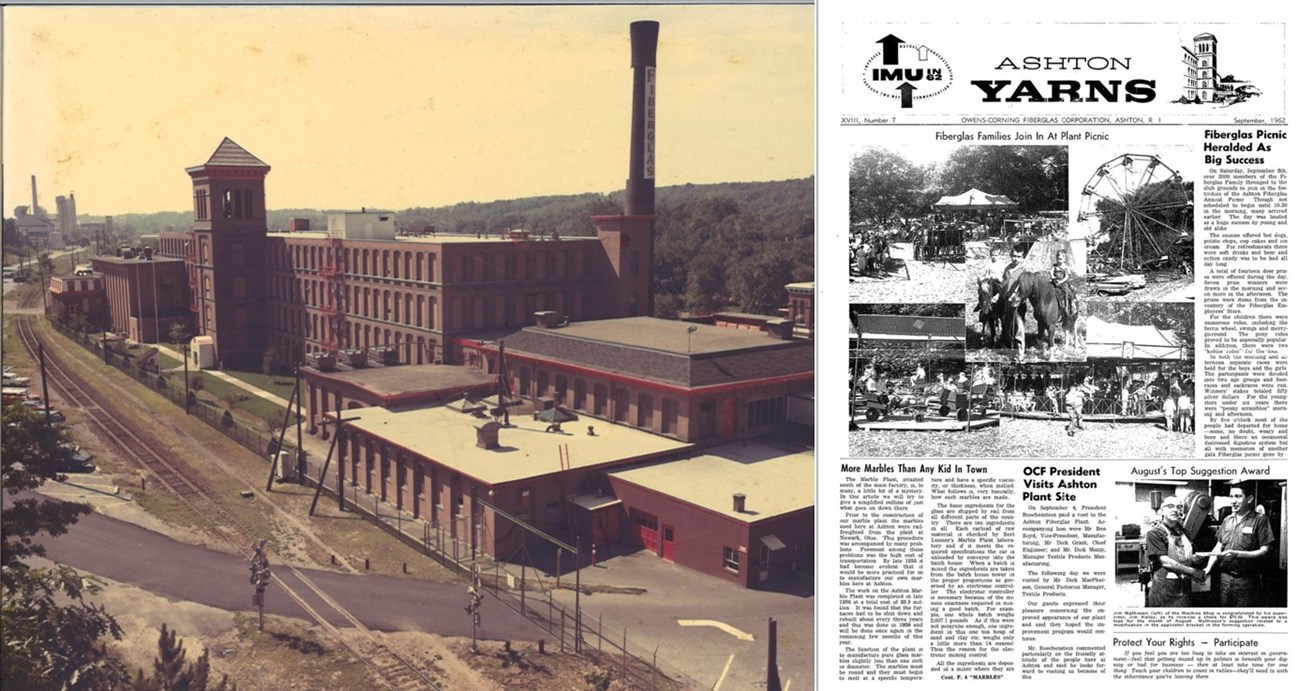 Today the Ashton mill contains lofts and apartments for Providence and Boston commuters. The village remains a fine example of a Rhode Island System mill village.
People, Places and Stories
People

Learn more about the people who helped influence the industrialization of the Blackstone River Valley

Places

Learn more about the significant places situated in the Blackstone River Valley that spearheaded the American Industrial Revolution

Stories

Learn about the stories that influenced the industrialization of the Blackstone River Valley
Last updated: July 17, 2021