John Slater
Born on December 25, 1776, John Slater was the younger brother of
Samuel Slater
. Like his brother, John attended school and then apprenticed in a mill. He also learned the latest technologies that the English Industrial Revolution had produced while working in Manchester and Oldham.
In 1803, John brought his acquired knowledge to the United States. Samuel at first did not recognize his brother because they had been apart so long, but gave each other a loving embrace once he did. The two brothers worked with Almy and Brown to find a new location to build the biggest textile mill in the country.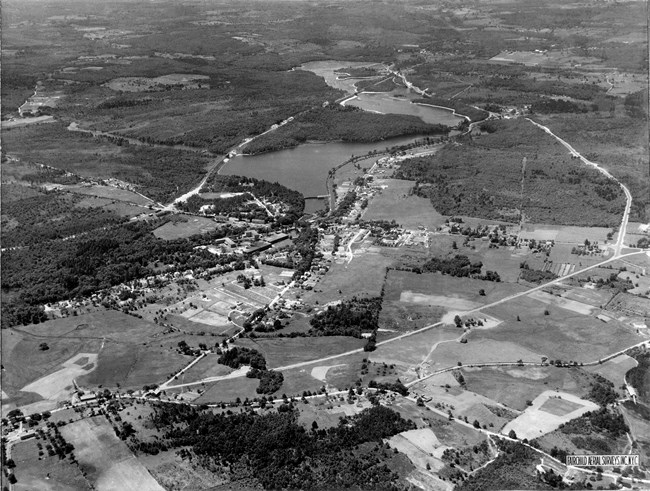 John found a spot along the Branch River which he thought was perfect for this new mill. The river allowed for two mill ponds which would provide a constant flow of water all year long. The problem was there were only eight buildings, and the Slaters wanted several hundred workers to live there. They built a community which included houses for workers, stores, a farm, a church, and a school. This community was named Slatersville. It was the first
planned industrial community
in the country.
John and his wife, Ruth, lived in
Slatersville
for the rest of their lives. He led the community through several expansions. He built two more mills, more mill houses, and made several other improvements to the community. John died in 1843, and is buried in the Slatersville Cemetery.
Last updated: July 17, 2021