News Release
Blue Ridge Parkway begins Price Lake Dam bridge repair project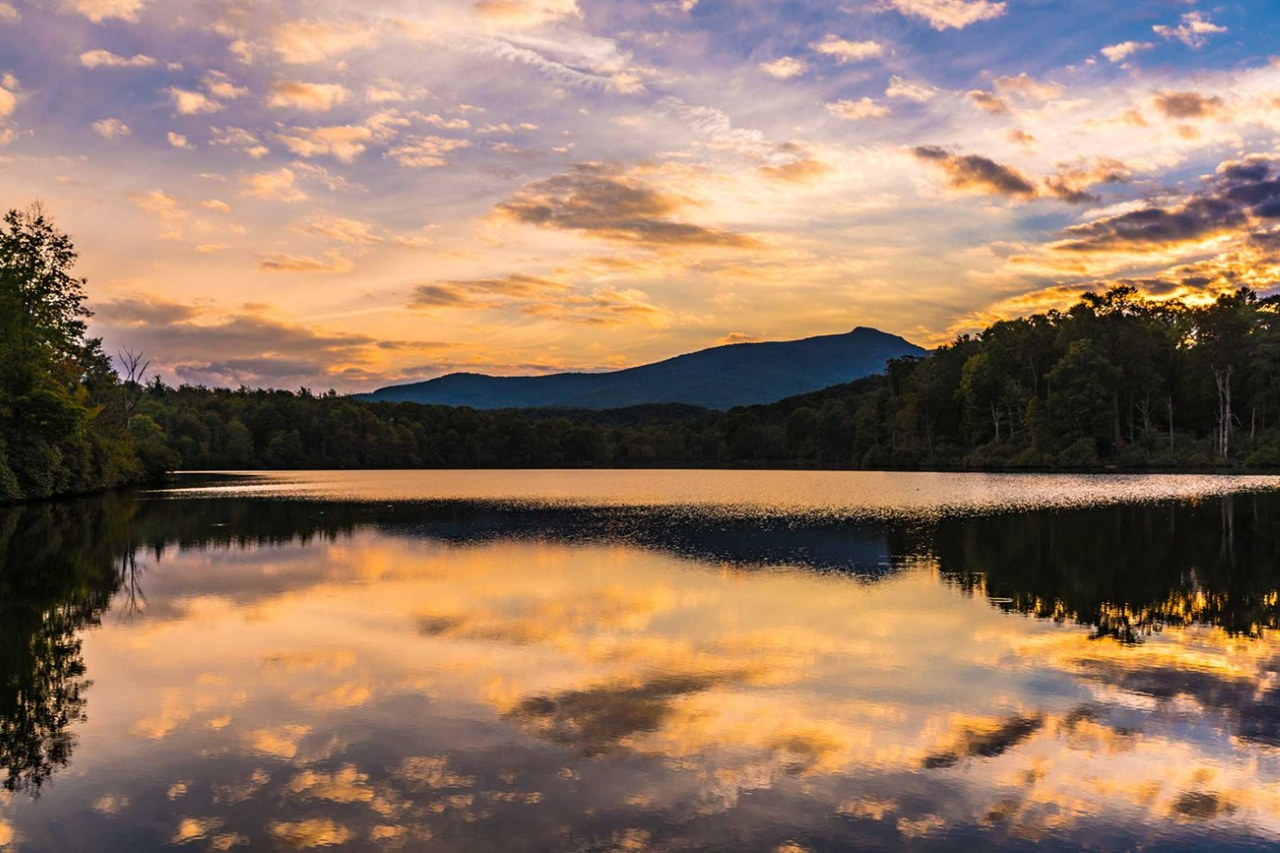 News Release Date:
May 4, 2023
Contact: BLRI Public Affairs
JUNE 2, 2023 UPDATE: The temporary, full closure around Price Lake bridge will be in place from Monday, June 5, through Tuesday, June 20. The detour will route travelers off the Parkway between milepost 296.4 and 296.8.

BLOWING ROCK, N.C. – Work has begun to repair the Price Lake Dam bridge, at milepost 296 on the Blue Ridge Parkway. As a result, lake levels in the area are expected to drop several feet below the top of the dam beginning this week, and visitors may experience single lane closures in the area.  
In early June, visitors can expect a two-week full road closure from milepost 296.4 to 296.8 as the project progresses. A signed detour will route visitors around the project area when the temporary closure is implemented. Access from either the north or the south to visitor facilities and recreation areas within the Price Lake project area will be maintained during the two-week closure period.  
Water levels depending, the lake will remain open to all uses, including fishing, boating, and all other activities. Price Lake campground and Price Lake Boat Rentals, the on-site concession operator, are also expected to remain open.  
The dam used to regulate the lake's water level was damaged during Tropical Storm Fred's movement across western NC in June of 2021. During an inspection after the storm, Federal Highway Administration bridge engineers discovered severe deterioration of the concrete columns supporting the bridge above the dam. This project reconstructs the bridge pier columns as well as addresses routine bridge maintenance to replace guardrails and joint seals and repoint the masonry. Once work is complete, it will take time for lake levels to rise to normal levels weather permitting.   
Last updated: June 2, 2023