Nature & Science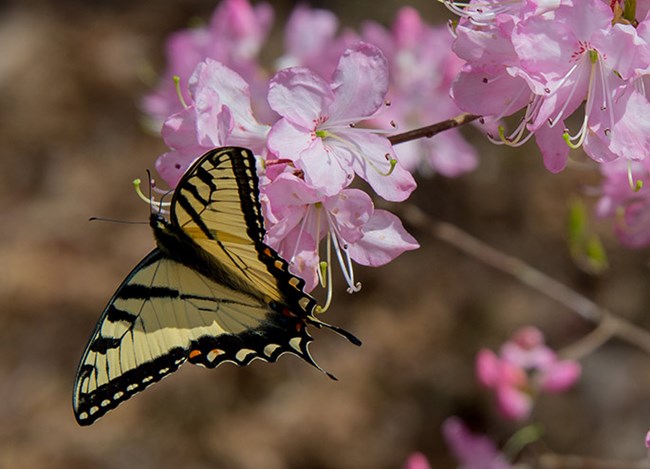 Biological Diversity
The Blue Ridge Parkway is home to an enormous diversity of plants and animals. Varied habitats along the parkway, and elevations ranging from 649 feet at James River in Virginia to 6,047 feet at Richland Balsam in North Carolina, offer protection for:
The mountain ranges of the parkway are some of the oldest in the world. The parkway provides a protected migration corridor for many forms of wildlife. The road sits at the headwaters of many local and regional watersheds and crosses five major rivers that define the hydrological patterns of much of the southeastern United States.
Trees are everywhere; over 100 species! In spring, tulip trees and serviceberry produce showy blooms. In fall, mountainsides flame with color. Flowering shrubs such as rhododendron, flame azalea, and mountain laurel put on a springtime show that rivals the trees' fall display.


Last updated: January 30, 2018