North Rim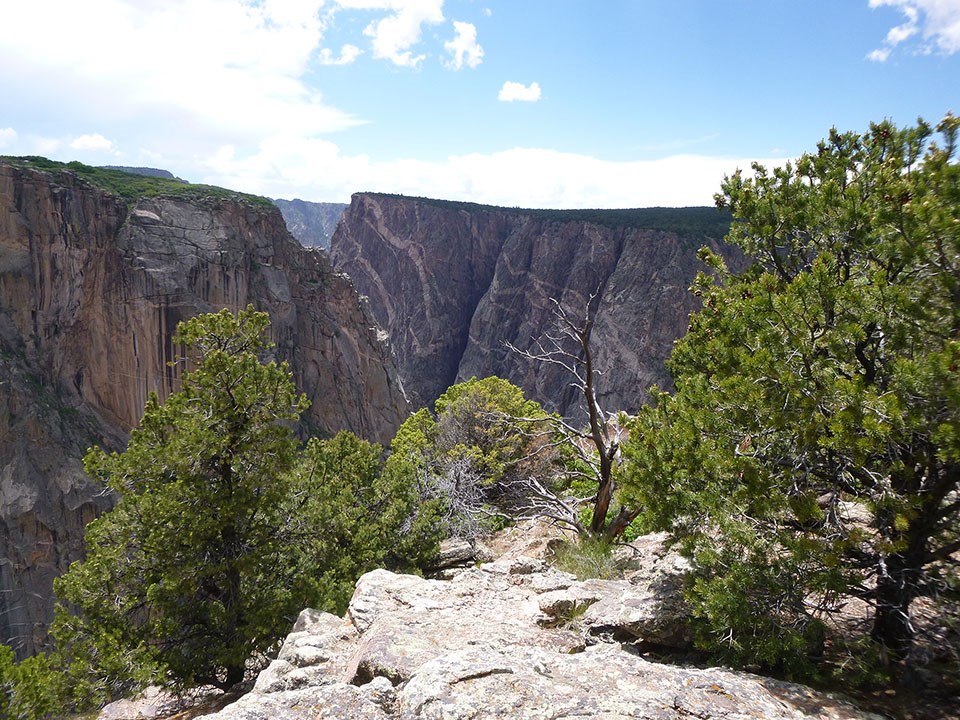 Rugged, limited services, and ample access to the inner canyon - the North Rim is the quieter, more primitive side of the park.
Getting Here
The North Rim is 11 miles southwest of Crawford, Colorado. From CO Highway 92, turn west on Black Canyon Road approximately 3 miles south of Crawford. Follow the road signs to the park. The last 7 miles are unpaved. The North Rim is closed to vehicles in the winter.
Roads
The last 7 miles of the park access road and the entire North Rim Drive road are unpaved gravel. Typically, the roads are in good conditions and passable by most vehicles. In winter, these roads are unplowed and the North Rim is closed to vehicles.
North Rim Ranger Station
The ranger station is open intermittently in the summer and closed in the winter. In the summer, maps and newspapers are available on the ranger station porch. The ranger station also has a self-pay station for the park entrance fee and a self-registration kiosk for wilderness permits.
Water
In the summer months, water fill-up stations are available in the campground and at the ranger station. All of the water on the North Rim is trucked in, so we ask that you use the fill-up stations conservatively and be prepared with your own water. In the Spring, Fall, and Winter, water is not available on the North Rim.
Things to Do
Overlooks
There are 5 overlooks you can visit by car, and more along the hiking trails.
Two longer trails and one short loop trail.
Intrepid visitors flock to the North Rim for rock climbing and inner canyon scrambling routes.
Last updated: January 10, 2020