Current Conditions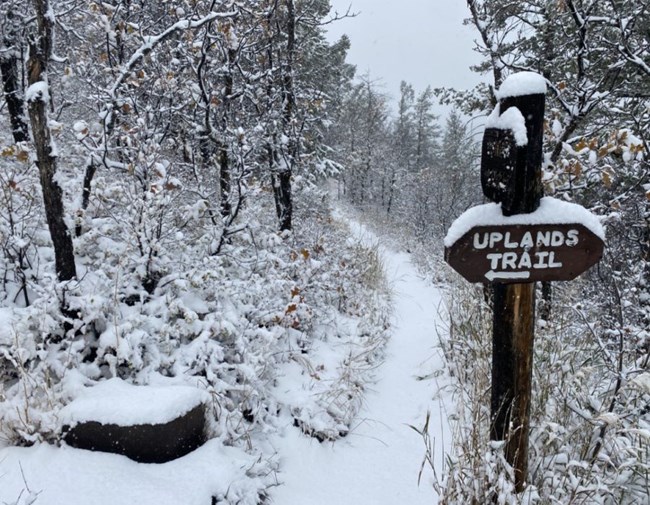 Trail Conditions on the South Rim
Update 2/6/2023
Approximate snow depth is 32 inches. 3.5" of fresh snow was measured on the morning of 2/6.
The South Rim Ski Trail is open for cross-country skiing and snowshoeing. Last groomed on 2/6.

Grooming can only happen after a fresh snow, so we appreciate everyone's help in using the lane that matches your chosen activity to keep it in good shape. When groomed, a double classic track runs to Pulpit Rock, and a single classic track continues to High Point. A skate lane runs the entire way, and there is plenty of room for snowshoers on the north side of the trail. Pets and vehicles (including bicycles) are not permitted.

Uplands and Rim Rock Trails are covered with packed snow. Extra traction or snowshoes recommended.
Oak Flat Loop is covered with packed snow. Watch for soft, deep snow on either side of the trail. The recommended direction of travel is clockwise. This allows for going down gradually and coming back up the steepest and slickest section. Extra traction or snowshoes recommended.
Weather Forecast for Black Canyon
Weather forecast at the South Rim Visitor Center (elevation ~8,000 feet) from the National Weather Service
Gunnison River Water Flow Data
Information from the USGS on Gunnison River flow below the Gunnison Tunnel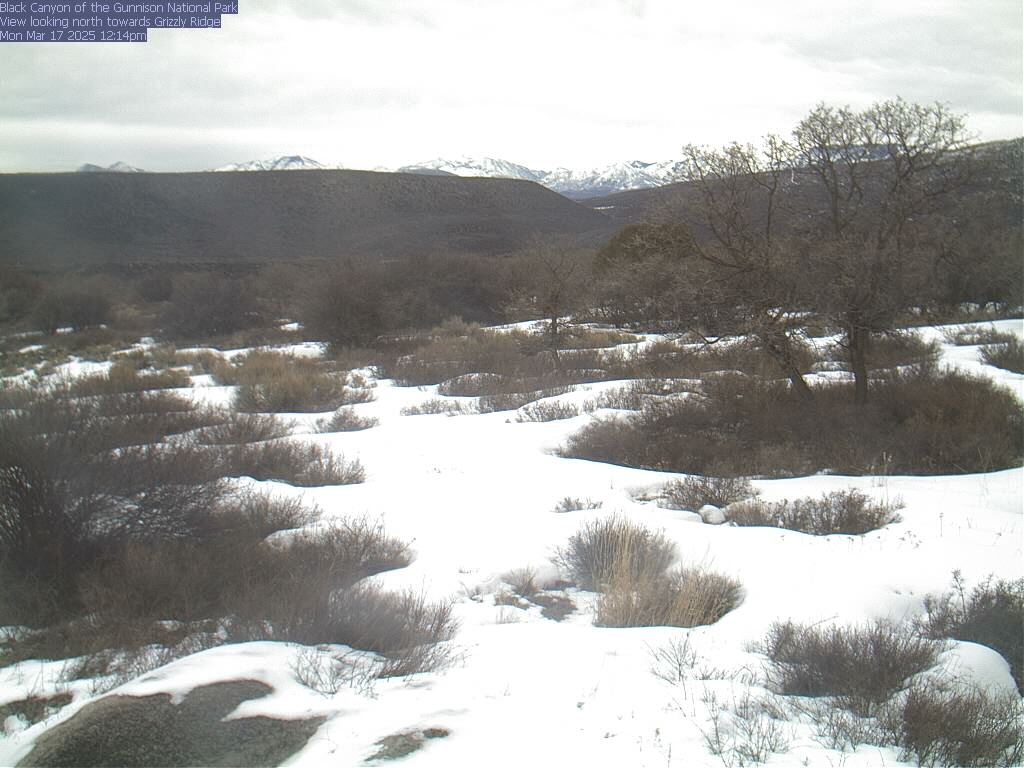 Webcam
View from near the South Rim Campground looking towards Grizzly Ridge on the North Rim.
View Webcam
Last updated: February 6, 2023