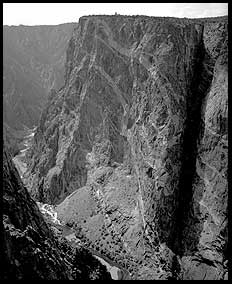 ANNUAL CLOSURES FOR PROTECTION OF NESTING RAPTORS

EFFECTIVE MARCH 15 THROUGH JULY 15

The following areas and routes are closed to public use:
Serpent Point and adjacent walls within one-half mile, including the area above the listed wall(s) from the canyon edge extending for 50 ft. away from the canyon but not including developed trails and overlooks. Climbing routes included in this closure: East Arete, Southern Arete, West Arete, Forrest Walker, Journey through Mirkwood, Stratosfear, and The Dragon.

Additionally, all climbing routes on the canyon wall upstream from Echo Canyon are closed except for: The North Shore, BLOSAR, Black in Action, Black Addict Variation, Wild Bills Wall and Black Cloud. Hiking within Echo Canyon is allowed.