For Kids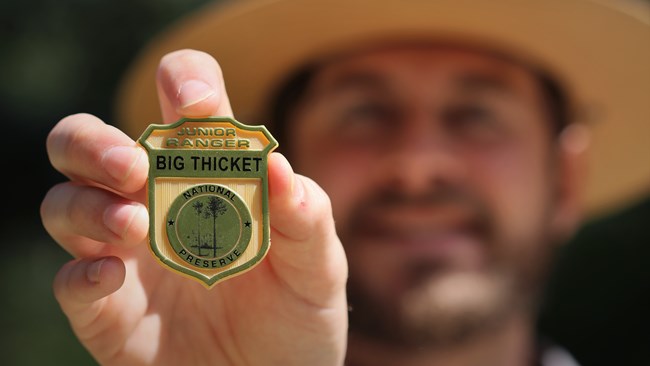 Junior Ranger Program
Kids! You can earn a Junior Ranger badge and certificate by completing a few fun, easy activities. Just pick up a free Junior Ranger booklet at the visitor center to get started.

If you have just a short amount of time to spend here, you can watch the park movie about the preserve and do a scavenger hunt in the visitor center exhibits. If you have more time to spend here, you can hike a trail or explore the Big Thicket by boat. All of these activities count towards getting your Junior Ranger badge!
Junior Ranger Day
Junior Ranger Day is celebrated every April during National Park Week. At Big Thicket's Junior Ranger Day event, families can enjoy free activities, learn about park rangers' jobs, and earn a junior ranger badge! Check our calendar of events for more information.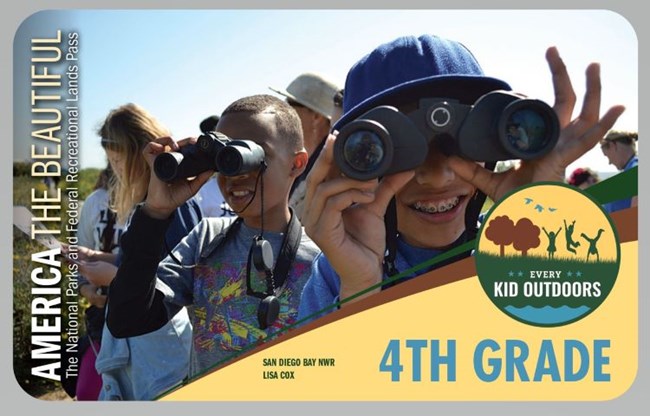 Every Kid Outdoors
Are you in 4th grade? Do you and your family like to visit national parks? If you answered "yes" to these questions, you can print a voucher that provides free entrance into federal lands and waters. You can also exchange your voucher for a durable 4th Grade Pass at many federal sites, including Big Thicket National Preserve. Just go to Every Kid Outdoors and print your voucher! Your voucher and pass are valid through the following August of your 4th grade year.
Kids in Parks
National parks across the country feature all kinds of activities, junior ranger programs, and great experiences for kids. Learn more!


Last updated: July 29, 2023