For Teachers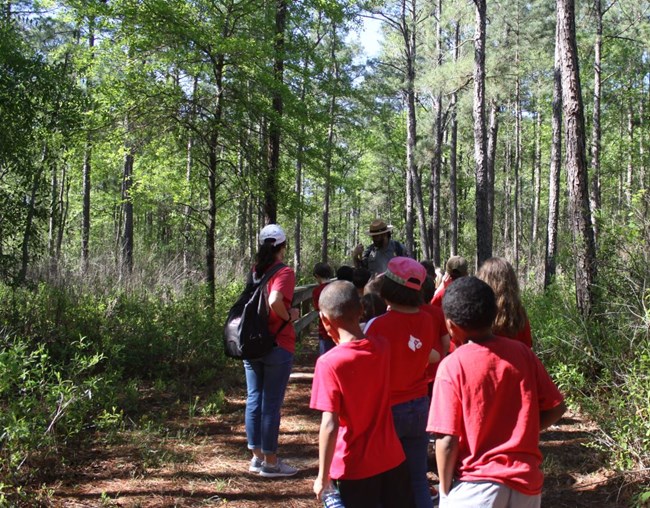 Big Thicket National Preserve offers several ways for students to experience the Big Thicket and enhance their classroom curriculum. The staff provides both ranger-led educational field trips in the preserve and off-site school programs. Learn more about our educational program options.
Ranger-led field trips have a group size limit, based upon preserve staff availability. Large groups may have to split up and schedule field trips over multiple days.
To schedule a field trip or a classroom program, please contact us at (409) 951-6720, or email Mary_Kay_Manning@nps.gov. Please note that April and May are our busiest months of the year for school programs, in addition to being very hot, humid, and mosquito-y. Planning a field trip for other times of the year will give you more flexibility in dates and will be more comfortable for the students.
Educators may also conduct self-guided field trips for their students. We ask that those planning their own trips make reservations to avoid conflicts with other large school groups who may be using preserve facilities on the same days.

Fourth grade classes may be eligible for grants to cover transportation costs through the Open Outdoors for Kids/Every Kid Outdoors program. For more information, please visit their website or contact HoustonEKIP@gmail.com.

Field Trip Preparation and Guidelines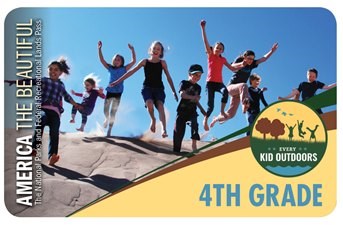 Every Kid Outdoors
Fourth grade teachers! You can inspire your students to learn more about our federal lands and waters and help them get vouchers for free entry into these special places. Fourth graders can go to the Every Kid Outdoors website, complete an online game, and print a personalized voucher that gives the students and their families free entrance into federal lands and waters for the entire year. Students can exchange these vouchers for plastic entrance passes at many federal areas, including Big Thicket National Preserve.
As an educator, you can also go to Every Kid Outdoors and print vouchers to give to your fourth grade students in combination with a field trip to the preserve. Contact Park Ranger Mary Kay Manning at (409) 951-6720 or Mary_Kay_Manning@nps.gov for more information.


Last updated: September 6, 2019