Pets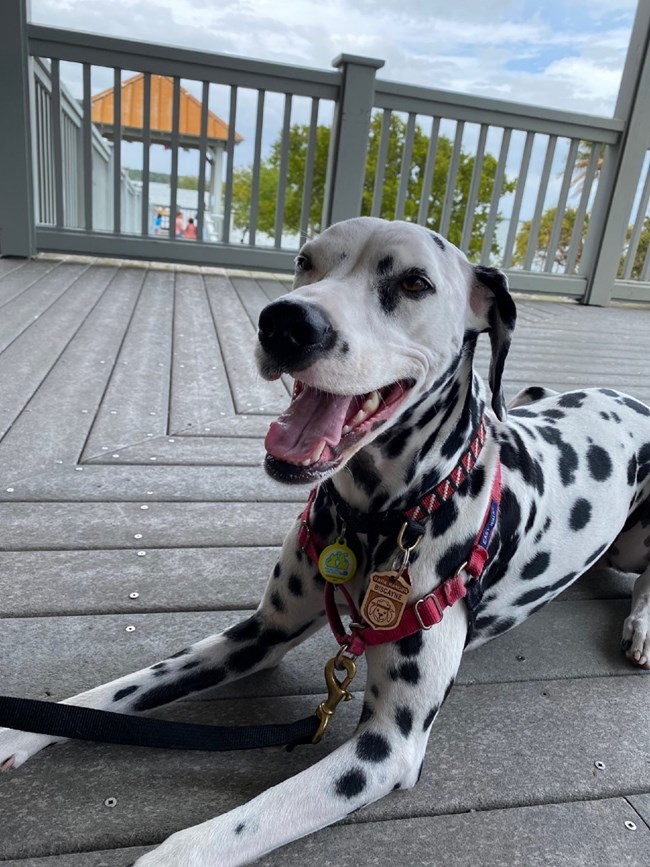 If you bring your pet to Biscayne, please protect your pet, other people, wildlife, and park resources by abiding by these regulations:
Where Pets Are Allowed
The grounds at Convoy Point
Elliott Key
Where Pets Are Not Allowed
Boca Chita Key, including on boats docked in the harbor
The Dante Fascell Visitor Center
Tips for a Great Visit with Your Pet
Pets must be kept on a leash no longer than 6 feet and under your control at all times.
Do not leave pets unattended while tied to picnic tables, trees, or other stationary objects.
Do not leave pets inside your vehicle. Even if the window is cracked open, temperatures inside can rise quickly even on cooler days. Leaving pets inside a parked car is considered animal cruelty per Florida law.
Pet excrement must be immediately collected and disposed of in the nearest trash can.
What Are Service Animals?
"Service animal means any dog that is individually trained to do work or perform tasks for the benefit of an individual with a disability, including a physical, sensory, psychiatric, intellectual, or other mental disability. Other species of animals, whether wild or domestic, trained or untrained, are not service animals for the purposes of this definition.The work or tasks performed by a service animal must be directly related to the handler's disability. Examples of work or tasks include, but are not limited to, assisting individuals who are blind or have low vision with navigation and other tasks, alerting individuals who are deaf or hard of hearing to the presence of people or sounds, providing non-violent protection or rescue work, pulling a wheelchair, assisting an individual during a seizure, alerting individuals to the presence of allergens, retrieving items such as medicine or the telephone, providing physical support and assistance with balance and stability to individuals with mobility disabilities, and helping persons with psychiatric and neurological disabilities by preventing or interrupting impulsive or destructive behaviors.The crime deterrent effects of an animal's presence and the provision of emotional support, well-being, comfort, or companionship do not constitute work or tasks for the purposes of this definition."
- The Americans with Disabilities Act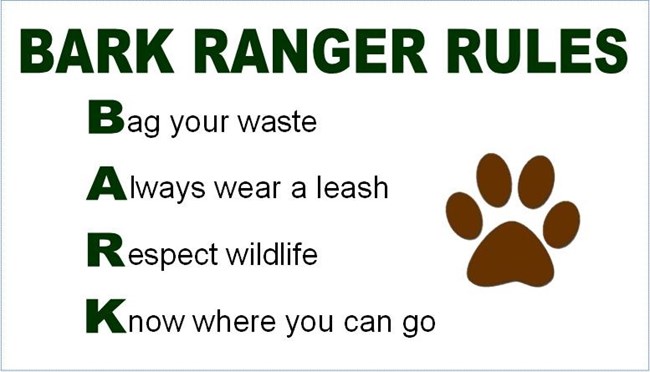 Become a Biscayne B.A.R.K. Ranger
Learn the B.A.R.K. principles
so you and your pet can have a safe and fun visit any time you go to a national park.


Last updated: May 14, 2021