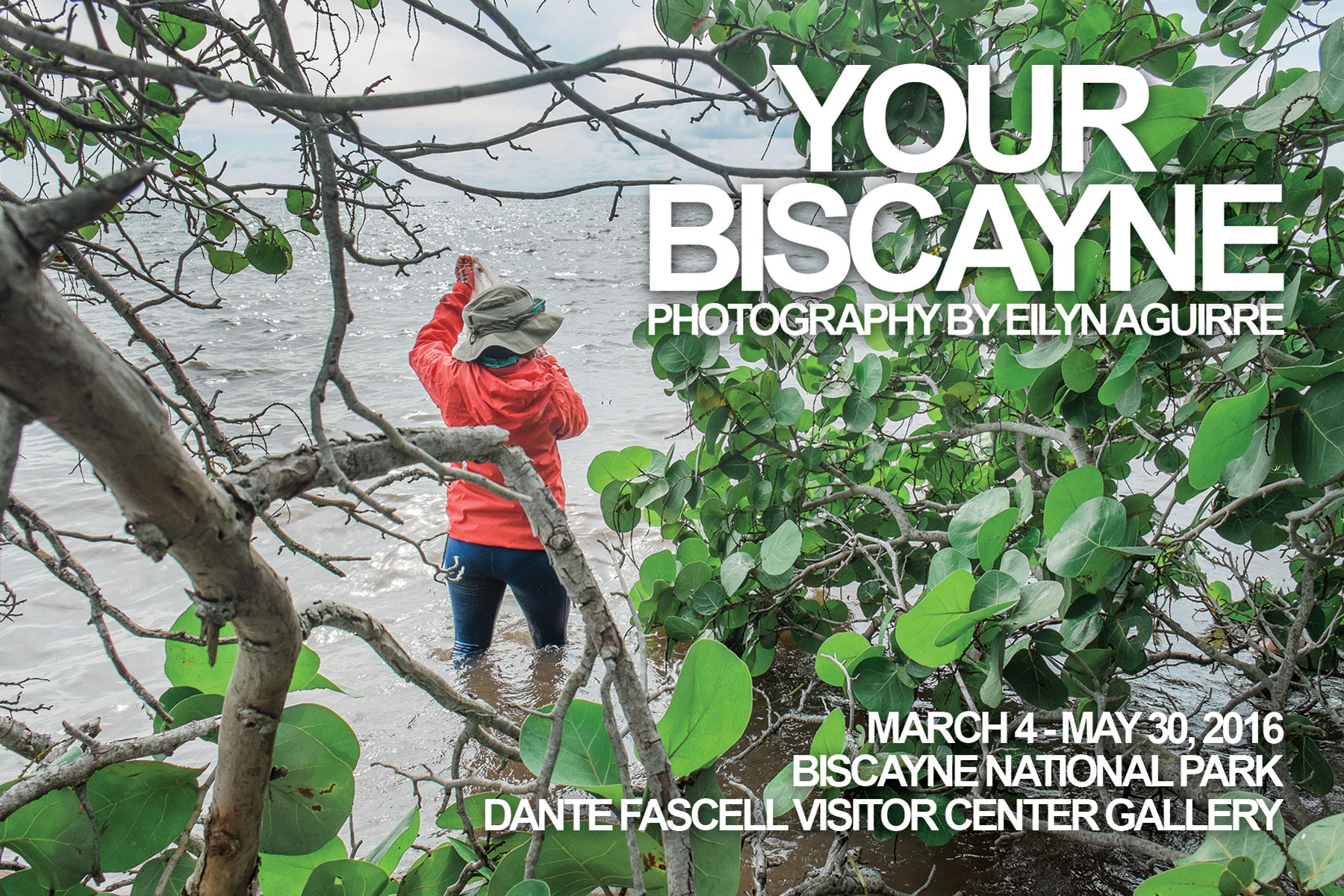 News Release Date:
March 22, 2016
Contact: Matt Johnson, 786-335-3679
HOMESTEAD, Fla. --- Your Biscayne is the current show in Biscayne National Park's Dante Fascell Visitor Center Gallery. It features photographs by Eilyn Agurre that capture the everyday ways that people enjoy and experience the park. The free exhibit is open from 9:00 am to 5:00 pm daily through May 30, 2016. The public is invited to meet the artist during a reception on Saturday, March 26, 2016, from 7:00 – 9:00 pm.
"Your Biscayne is a series of observations I made on my visits to Biscayne National Park," says Aguirre, who is a creative photography teacher at BioTECH, Dade County's Zoology and Botany Magnet High School. "It is a collection of quiet moments shared between me, the park and its visitors."
From sailing on Biscayne Bay to sitting under a tree reading a book, people have a very personal relationship with Biscayne National Park. Eilyn Aguirre's photographs capture just a few of those relationships. Sometimes the relationship is clear; the smile on a ranger's face or a girl and her dog sharing a playful moment. Others are open to interpretation. Empty rockers on the front porch of the Dante Fascell Visitor Center may seem inviting to some, but others recall memories of departed loved ones.
In addition to the artist reception on March 26, 2016, the Convoy Point grounds will be open additional hours until 9:00 pm. Park visitors are welcome to take part in a campfire with s'mores, look through telescopes at the stars and see Biscayne Bay in the twilight.
Your Biscayne is part of the park's Community Artists Program, started in 1997 as an outlet for the works of artists who are inspired by the beauty of Biscayne National Park. The program is made possible by the South Florida National Parks Trust through the generosity of Sedano's Supermarkets and the Miami-Dade County Division of Cultural Affairs and the Cultural Affairs Council, the Miami-Dade County Mayor and Board of County Commissioners.
For more information about Biscayne National Park visit nps.gov/bisc or follow the park on Facebook, Twitter or Instagram at "biscaynenps."
---NPS---
About the National Park Service. More than 20,000 National Park Service employees care for America's 410 national parks and work with communities across the nation to help preserve local history and create close-to-home recreational opportunities. Visit us at www.nps.gov, on Facebook, Twitter and YouTube.