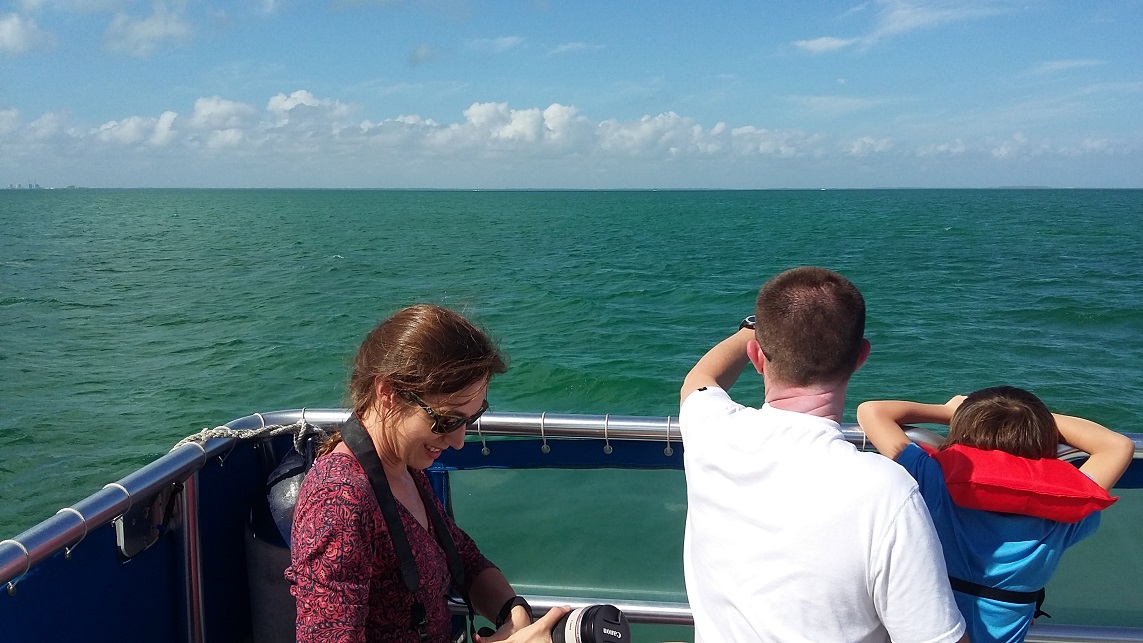 News Release Date:
April 21, 2016
Contact: Matt Johnson, 786-335-3679
HOMESTEAD, Fla. --- A new National Park Service (NPS) report shows that 508,000 visitors to Biscayne National Park in 2015 spent $32 million in communities near the park. That spending supported 450 jobs in the local area.
"The wonders of Biscayne National Park including its coral reefs, mangrove forests, beautiful scenery, amazing wildlife and other resources, attract visitors from around the world," said Acting Superintendent Bill Cox. "Together with park neighbors and partners, they are part of an economic engine that sustains jobs and businesses in the local community."
The South Florida national parks comprised of Big Cypress National Preserve, Biscayne National Park, Dry Tortugas National Park and Everglades National Park, were visited by nearly 3 million people who spent $227 million and supported 3,248 jobs in the local area.
Park tourism is a significant driver in the national economy as well, returning $10 for every $1 invested in the NPS. 307 million national park visitors spent $16.9 billion in nearby communities. This spending supported 295,000 jobs nationally and mostly in gateway communities. The cumulative benefit to the U.S. economy was $32 billion.Park visitor spending was for lodging, food, beverages, fuel, admissions, fees and souvenirs.
The peer-reviewed visitor spending analysis was conducted by economists Catherine Cullinane Thomas of the U.S. Geological Survey and Lynne Koontz of the NPS. It includes a new interactive tool and information for visitor spending at individual parks and by state. The report is available at the NPS Social Science Program webpage at go.nps.gov/vse.
To learn more about national parks in Florida and how the NPS works with Florida communities to help preserve local history, conserve the environment and provide outdoor recreation, go to nps.gov/florida.
For more information about Biscayne National Park visit nps.gov/bisc or follow the park on Facebook, Twitter or Instagram at "biscaynenps."
---NPS---
About the National Park Service. More than 20,000 National Park Service employees care for America's 411 national parks and work with communities across the nation to help preserve local history and create close-to-home recreational opportunities. Visit us at www.nps.gov, on Facebook, Twitter and YouTube.