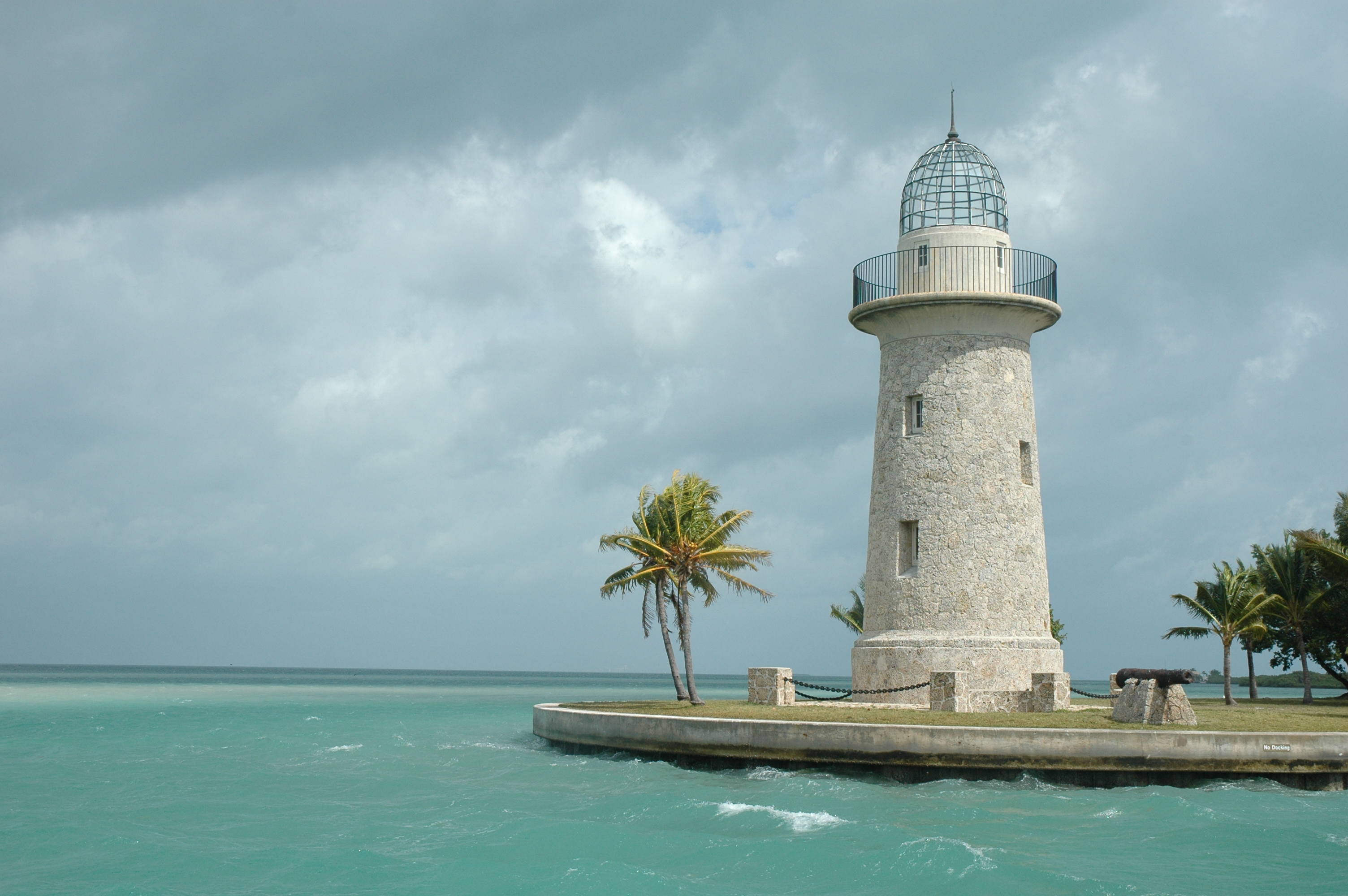 News Release Date:
February 20, 2014
Contact: Matt Johnson, 786-335-3679
HOMESTEAD, FLORIDA – Iron railings on top of the Boca Chita Key lighthouse in Biscayne National Park are damaged and in need of repair. As a result of the damage the structure is unsafe and closed to the public at least for two months. The damage is due to prolonged exposure in a tough environment.
The iconic and historic lighthouse is located on Boca Chita Key in Biscayne National Park. The 75 year old lighthouse is one of the historic structures cared for by the park. The list of historic structures includes other buildings in the Boca Chita Key National Historic District, ruins of homesteading settlements on park islands, and the Fowey Rocks lighthouse.
Iron railings near the top of the lighthouse were weakened by rust. The park will likely be able to carry out the necessary repair work, involving welding and painting parts of the structure, without contracting it out. Work is expected to begin in two weeks and may be complete in two months. Visitors to the island will not have access to the lighthouse during this time. Unrelated restoration work was recently completed on the lighthouse including the replacement of the glass and iron dome.
The lighthouse was originally built under the direction and influence of millionaire Mark Honeywell who purchased Boca Chita Key in 1937. It was designed and constructed by a local firm. The lighthouse was never meant to guide ships to safe passageways yet draws them instead to the beauty and wonders of Biscayne National Park.
Because of the historic significance of the lighthouse and its location within a national park, the lighthouse is maintained in accordance with strict standards to restore the structure, protect it from deterioration, and provide for visitor access.
For more information about Biscayne National Park, please visit the park website at, or follow the park on Facebook at www.facebook.com/biscaynenps, or Twitter at www.twitter.com/biscaynenps.
-NPS-
About the National Park Service: More than 20,000 National Park Service employees care for America's 401 national parks and work with communities across the nation to help preserve local history and create close-to-home recreational opportunities. Learn more at www.nps.gov.