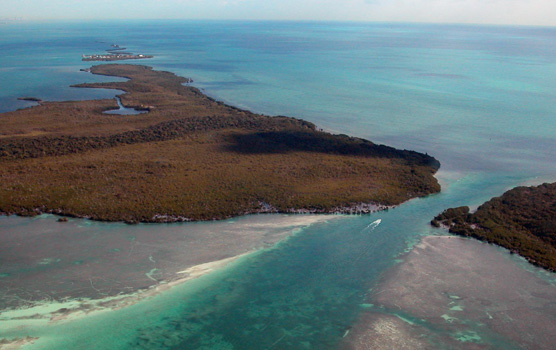 News Release Date:
February 20, 2013
Contact: Amanda Bourque, 305-230-1144, x555
On February 27 and 28, Biscayne National Park will host a two-day Science Symposium in the Palm Room of the Palmetto Bay Village Center, 18001 Old Cutler Road in Palmetto Bay, Florida. The symposium will feature 60 oral presentations, 15-minutes each, on a wide variety of scientific research and resource management topics pertaining to the natural and cultural resources of Biscayne National Park. Presenters include National Park Service staff, students, interns, agency staff, university researchers, and other partners and cooperators. The symposium will be held from 8-5 each day, and is open to the public. The event will also be livecast via Webinar. Participation is free, but does require advance registration at the symposium website: www.BiscayneScience.org. That site also includes a full program and logistical details for attendees.
"A broad range of scientific projects are conducted within the boundary of this special place, but never before have we gathered for a dedicated event to share our projects and results with each other and with the public"said Acting Park Superintendent Sula Jacobs. "We look forward to hearing from staff and colleagues about their exciting work on park resources. The program promises something for everyone, with presentations on butterflies, fish, corals, seagrasses, mangroves, shipwrecks, birds, exotic and endangered species, ecosystem restoration, and more."
For more details about the symposium, visit www.BiscayneScience.org, or call at 305-230-1144, x555. For general information about Biscayne National Park, visit the park's website at www.nps.gov/BISC. For regular updates from the park, "like" us on Facebook at www.Facebook.com/BiscayneNPS , or follow us on Twitter at www.Twitter.com/BiscayneNPS.