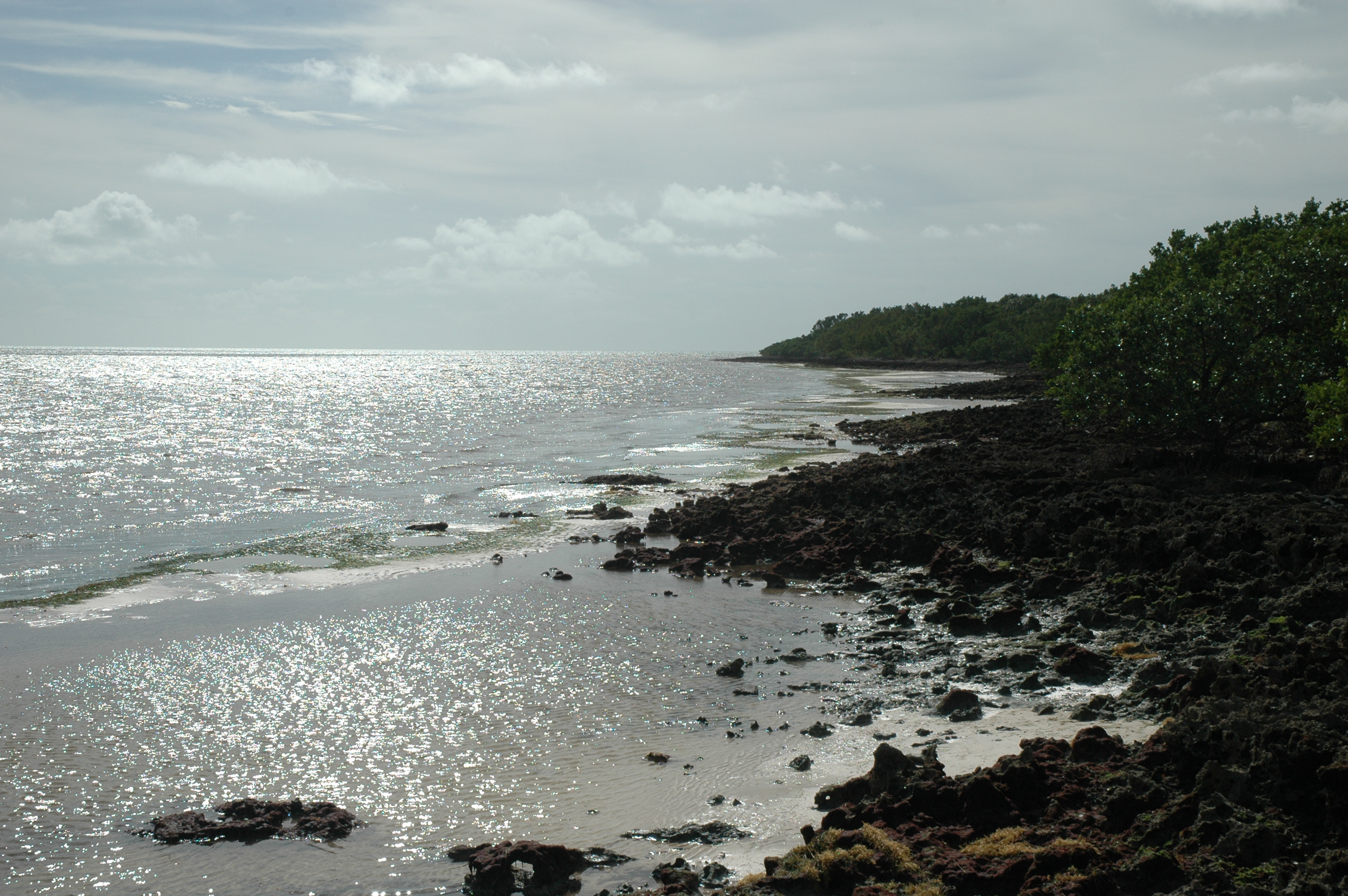 News Release Date:
January 10, 2014
Contact: Matt Johnson, 786-335-3679
Contact: Robert Beech, 786-335-3638
Biscayne National Park contractors began work to repair damaged boardwalks, docks and a marina at Elliott Key and the Dante Fascell Visitor Center grounds at Convoy Point. Repairs to the boardwalk at the Dante Fascell Visitor Center begin in mid-January, 2014. Once the work around the visitor center is complete, in a month or more, efforts to repair the marina and docks at Elliott Key will begin. Contractors are already finishing work on the ocean-side boardwalk at Elliott Key.
Part of the boardwalk at the Dante Fascell Visitor Center at Convoy Point is presently closed as the repair work commences. The contractors hope to complete the work on this boardwalk by mid to late February, 2014. The temporary boardwalk closure will remain in place until then. The work is not expected to interfere with those wishing to use and enjoy the Convoy Point area including the Visitor Center grounds and complex, yet visitors should exercise caution and patience as the work is in process. There is orange plastic fencing around the closed area that is unsafe to cross.
The marina, campground, and ocean-side boardwalk at Elliott Key are currently closed until the repairs are complete. University Dock on Elliott Key remains open for day use only. Work is expected to be complete at these facilities by late Spring or early Summer, 2014. Local contractors are included in the repair efforts.
"It is our mission to repair and open, as soon as possible, these park facilities for visitors to use and enjoy," said the park's Chief of Maintenance, Robert Beech. "Please be mindful that safety is our primary concern, be patient, and be careful around the temporary closure areas."
Extremely high tides and waves associated with Hurricane Sandy in 2012 caused significant damage to the docks and ocean-side boardwalk at Elliott Key, as well as the boardwalk at the visitor center. The damage necessitated temporary closures of these facilities due to significant safety concerns.
For updates on the repairs being done to these facilities or for additional information about the park, please visit the park website at www.nps.gov/bisc, or follow the park on Facebook at www.facebook.com/biscaynenps, or Twitter at www.twitter.com/biscaynenps.