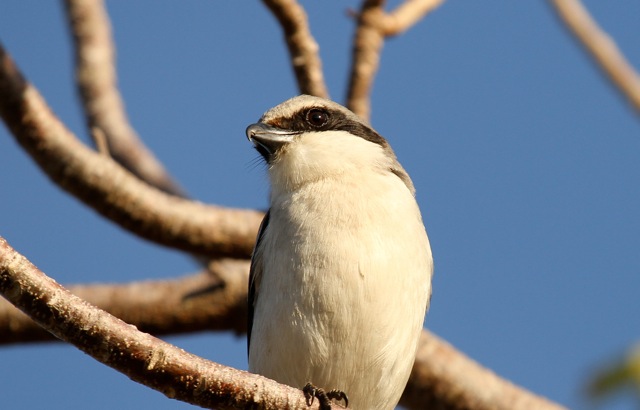 News Release Date:
February 19, 2014
Contact: Elsa Alvear, 786-335-3623
Contact: Laura Reynolds, 305-667-7337
Contact: Matt Johnson, 786-335-3679
HOMESTEAD, FLORIDA – On Sunday, March 9, from 10 am until 12 pm, Biscayne National Parkand the Tropical Audubon Society are presenting a free Junior Birder event. Participants may field-sketch birds, use binoculars and field guides with Tropical Audubon Society volunteers, and learn how to identify birds. Artist and accomplished avian biologist Michelle Davis, from the South Florida Banding Station, will provide field-sketching guidance. Lloyd Brown of Wildlife Rescue of Dade County is participating in the activities. The free event takes place at the park's Dante Fascell Visitor Center, 9 miles east of Homestead.
Those attending the event are encouraged to ride the free Homestead National Parks Trolley to and from the event. Participants may pack a picnic if they wish and catch the 9:35 am trolley from Losner Park in downtown Homestead. On the trolley, a park ranger will introduce participants to the birds of South Florida. A 1:25 pm trolley is available for the ride back to Homestead, or event participants may stick around for the Biscayne Family Fun Fest program, and catch the 4:10 pm trolley back to town. Every weekend from January to April, free trolley rides to Everglades and Biscayne National Parks will depart from historic downtown Homestead. Trolley riders receive free admission to both national parks as well as the Homestead Bayfront Park beach, where the trolley also makes a stop. Visit www.CityofHomestead.com/Gateway for trolley details.
Recently Biscayne National Park and the Tropical Audubon Society launched the Biscayne Birding Trail, a fun certificate-earning program for visitors who like wildlife and the outdoors. The program awards achievement certificates at various levels based on the numbers of bird species spotted in the park. The program is free, and available to anyone at the park's Dante Fascell Visitor Center. To earn a certificate, visitors need only fill out a bird checklist, attesting that the birds were seen within the boundaries of the park. Those 18 years old or younger who identify at least ten different species of birds within the park, may earn their Junior Birder certificate. A ranger will verify the count and immediately present the certificate. Certificates must be presented in person and cannot be mailed. The park is partnering with the Tropical Audubon Society and other local conservation organizations for the Biscayne Birding Trail and the Junior Birder event.
"We hope that both seasoned birders and visitors who are interested in learning how to identify birds, will be inspired to take advantage of the Biscayne Birding Trail and find the beautiful birds that are in the park," said Park Superintendent Brian Carlstrom.
"What is missing in the conservation movement is engagement and participation from the young generations," said Laura Reynolds, Executive Director of the Tropical Audubon Society. "We feel that creating more hands-on experiences like this in our protected areas is key to understanding ecology and how to protect it for the future. Come out with some young people and help us protect Biscayne Bay."
The Dante Fascell Visitor Center is located at 9700 SW 328 Street, nine miles east of Homestead, Florida. For information about Biscayne National Park, please visit the park website at www.nps.gov/bisc, or follow the park on Facebook at www.facebook.com/biscaynenps, or Twitter at www.twitter.com/biscaynenps.
-NPS-
About the National Park Service: More than 20,000 National Park Service employees care for America's 401 national parks and work with communities across the nation to help preserve local history and create close-to-home recreational opportunities. Learn more at www.nps.gov.