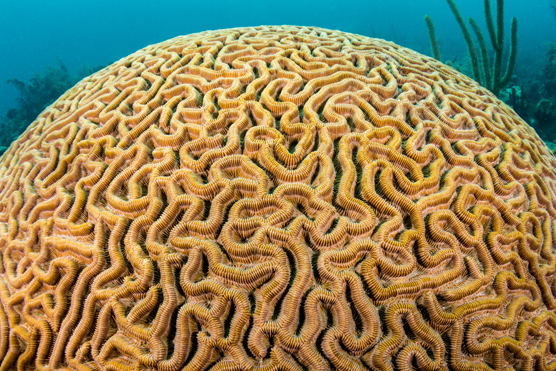 News Release Date:
August 28, 2013
Contact: Gary Bremen, 305-230-1144, x007
The South Florida Underwater Photography Society's fall exhibition of member work will be on display in Biscayne National Park's Dante Fascell Visitor Center Gallery from September 6 — November 24, 2013. Florida's Forgotten Reefs will highlight the coral reefs of Miami-Dade, Broward, Palm Beach and Martin Counties. A "Meet the Artists" Reception — featuring refreshments, and a video montage by the Society's top videographers — will be held from 1:00 – 3:00 p.m. on Sunday, September 8, at the Gallery located at 9700 SW 328 Street, 9 miles east of Homestead, Florida. The show is open daily from 9:00 to 4:30 through November 24, 2013. Admission is free. The show is collaboration among the Society, the park and the Southeast Florida Coral Reef Initiative, a state agency tasked with the mission of protecting the reefs north of Monroe County.
The South Florida Underwater Photography Society was founded in 1980. In addition to promoting SCUBA diving and photography and providing educational and developmental opportunities for its members, the Society counts among its primary purposes raising awareness of the conservation of the world's oceans and promoting the preservation of ocean reefs and marine life. "Our imagery takes dedication from talented photographers interested in exploring the ecology below water but most importantly lends a conservation-minded voice to the myriad of creatures adversely impacted by mankind's heavy footprint," said Sam Hodge, Society President. "Through our photography, we bring into focus an unseen realm of life and behavior to those who cannot venture underwater."
"People often forget that coral reefs – really beautiful coral reefs – extend beyond the boundaries of Monroe County, all the way north to the St. Lucie Inlet," said Christopher Boykin, Awareness and Appreciation Coordinator for Florida's Coral Reef Conservation Program, which manages the Southeast Florida Coral Reef Initiative. "The largest living stand of staghorn coral in Florida, over an acre in size, is off the coast of Broward County. These really are Florida's forgotten reefs."
Florida's Forgotten Reefs is part of the park's Community Artists Program, started in 1997 as an outlet for the works of both established and emerging artists who are inspired by the beauty of Biscayne National Park. The program is made possible by the South Florida National Parks Trust through the generosity of Sedano's Supermarkets and the Miami-Dade County Division of Cultural Affairs and the Cultural Affairs Council, the Miami-Dade County Mayor and Board of County Commissioners.
For more details about the exhibit, visit the park's website at www.nps.gov/bisc or contact park ranger Gary Bremen at 305-230-1144, x007. For regular updates from the park, "like" us on Facebook at www.Facebook.com/BiscayneNPS , or follow us on Twitter at www.Twitter.com/BiscayneNPS.