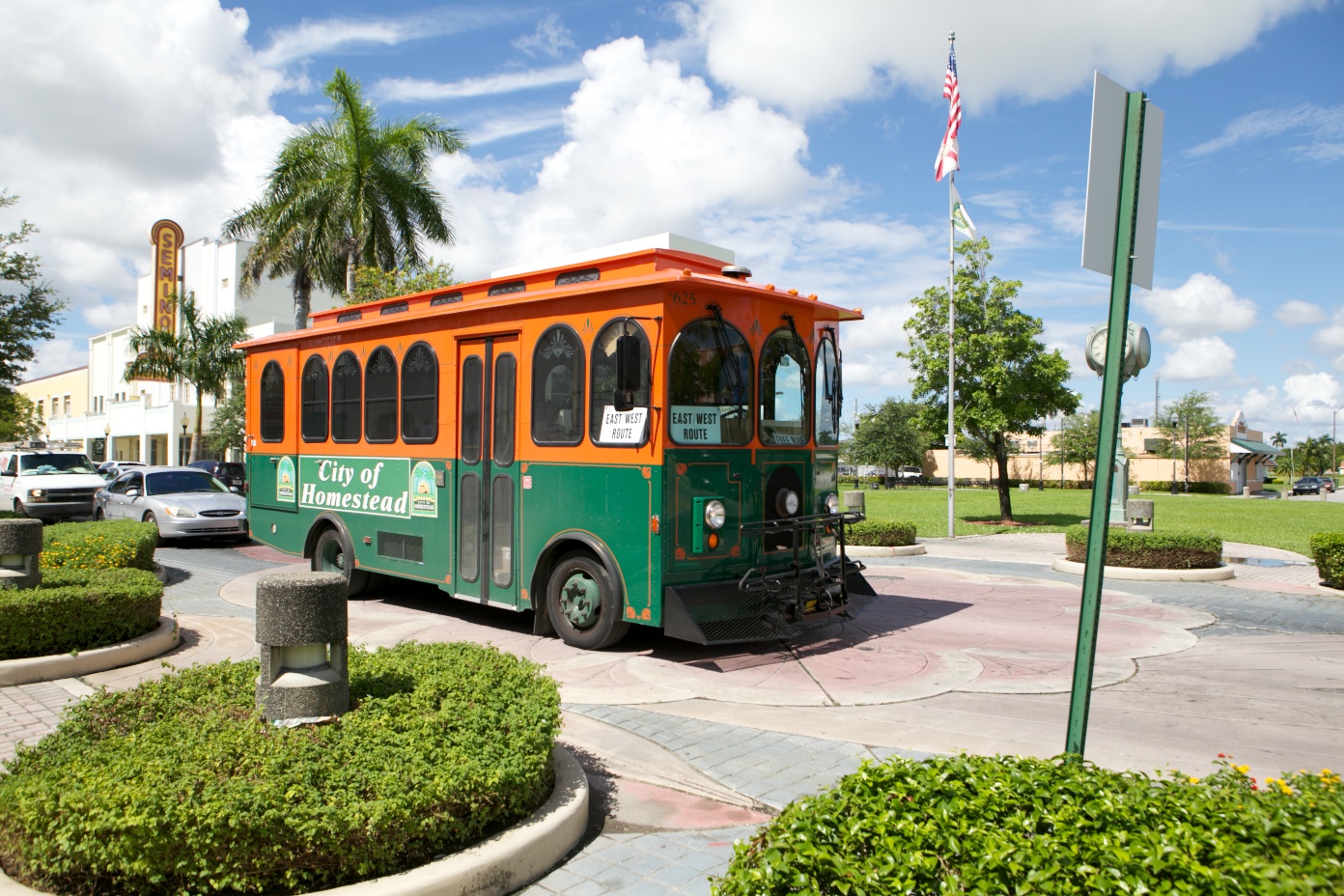 News Release Date:
August 22, 2013
Contact: Matt Johnson, 786-335-3679
Free public transportation, available on weekends from approximately November to May, will be provided to Biscayne National Park from the City of Homestead. The successful Homestead trolley service will be utilized as the means for transportation.
Presently there is no means of public transportation to Biscayne National Park from anywhere. The new trolley route will connect tourists and local communities with the majestic beauty of the park and allow this national treasure to be seen and experienced by everyone.
Homestead City officials are working with the National Parks Conservation Association, Biscayne and Everglades National Park managers, and community stakeholders to develop the official routes, which will include stops at Everglades National Park as well as the Dante Fascell Visitor Center in Biscayne National Park. The City of Homestead historic downtown departure and return stop will connect with Miami-Dade County public transportation routes. The program will take advantage of the newly expanded Homestead trolley fleet of four vehicles. The vehicles were procured by federal grants and Miami-Dade County People Transportation Plan funds.The City of Homestead is located less than ten miles from Biscayne National Park.
The transportation plan was originally proposed by Homestead City Councilman Stephen R. Shelley."We are one of the only cities in America located between two national parks, and as a result, we have an exciting opportunity to capitalize on the eco-tourism dollars generated by our location," said Councilman Shelley, anavid outdoorsman.
"Not only will this recreational trolley route provide the local community access to the national parks in their own back yard," said Jacqueline Crucet, the Senior Program Coordinator for the National Parks Conservation Association, "it will also draw visitors and tourists from the larger urban areas of Miami to our national treasures. National parks are economic generators for gateway communities. The City of Homestead understands this and their investment in our national parks is an investment in their city as well."Recreational and eco-tourism activities related to Biscayne National Park contribute millions of dollars each year to the local economy. The park welcomes half a million visitors annually who spend more than $34 million and support more than 400 local jobs in South Florida.
"I am delighted with this new opportunity to provide our neighbors, friends and worldwide visitors with improved and much needed access to the wonders of Biscayne National Park via the new Homestead trolley route," said Biscayne National Park Superintendent Brian Carlstrom.
For additional information about the park, visit www.nps.gov/bisc. For regular updates from the park"like" us on Facebookat www.Facebook.com/BiscayneNPS, or follow us on Twitter at www.Twitter.com/BiscayneNPS.
About the National Park Service: More than 20,000 National Park Service employees care for America's 401 national parks and work with communities across the nation to help preserve local history and create close-to-home recreational opportunities. Learn more at www.nps.gov.