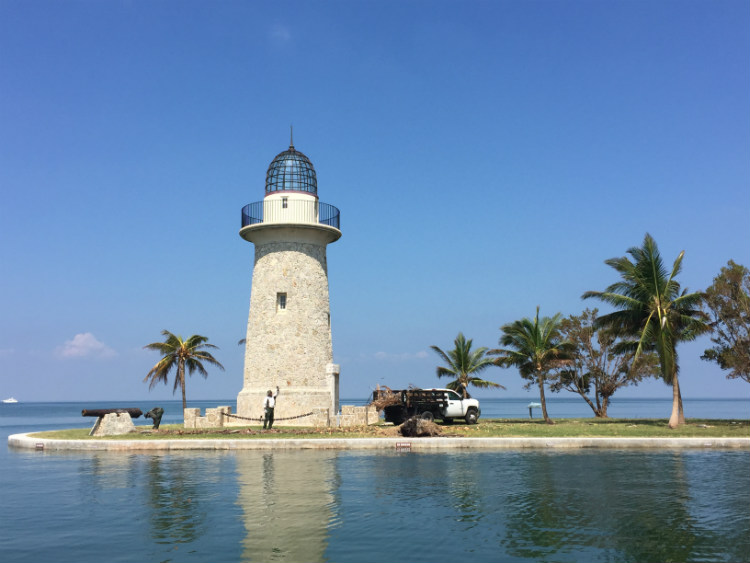 News Release Date:
September 23, 2017
Contact: Katie Lawhon, 717-253-5776
Contact: Brent Everitt, 850-393-7952
Homestead, Fla. – Boca Chita Key at Biscayne National Park will reopen tomorrow, September 23, welcoming visitors for the first time since Hurricane Irma hit Florida 12 days ago.
All other Biscayne National Park facilities, including the Dante Fascell Visitor Center, and Elliott and Adams Keys, are closed to the public as the National Park Service clears debris and mitigates safety hazards. Park waters are open for navigation, although boaters are advised to use extreme caution due to marine debris and damage to navigational aids. A marine notice has been posted to notify mariners of hazards in the waters surrounding the park.
The lighthouse on Boca Chita fared well during the hurricane, suffering a few broken windows but no significant damage. Additional facility assessments are ongoing.
Biscayne National Park employees have been working hard since the storm passed to prepare the island for re-opening. Park staff is supplemented with crews from a national response team.
The National Park Service (NPS) Eastern Incident Management Team currently has 344 laborers, saw teams, arborists, heavy equipment operators and other employees on the ground at Biscayne National Park in South Florida, along the Atlantic coast and in the Caribbean clearing debris and working to safely reopen parks damaged by Hurricane Irma. The Incident Management Team is now in its second week of operations and is composed of National Park Service employees from 95 national parks in 35 states.
Updates on damage assessments and recovery efforts at all affected national parks are available at http://go.nps.gov/hurricane. The public is reminded that many parks are closed to all use, including motorists, cyclists and pedestrians, due to safety concerns during cleanup operations.  
NPS