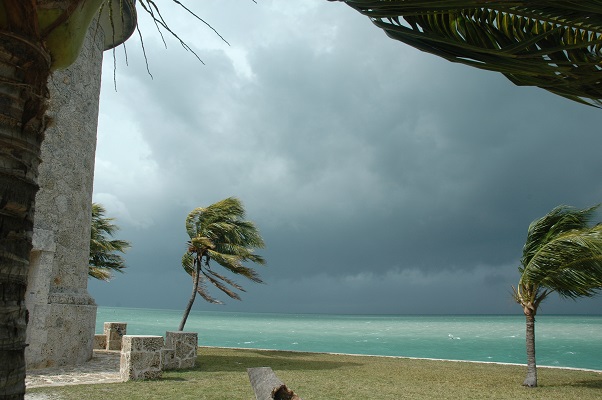 News Release Date:
October 4, 2016
Contact: Matthew Johnson, 786-335-3679
HOMESTEAD, Fla. --- Biscayne National Park is closing at 5:30 PM today in preparation for the approach of Hurricane Matthew. The Dante Fascell Visitor Center is being closed along with park islands including Boca Chita Key, Elliott Key and Adams Key. The closure will remain in effect until further notice.
Park waters remain open for vessel transit only. Any vessels in transit in the park should use extreme caution. Severe thunderstorms, rainfall and hurricane force winds are likely even if Matthew stays off shore.
Park employees are shuttering buildings, securing property including boats and vehicles and making other preparations for strong winds, storms and heavy rainfall. The park will continue to monitor the hurricane and adapt plans as needed. Updates will be available on the park website and social media channels.
Boaters who planned to be in the park for Columbus Day weekend should reconsider such plans. Not only is Columbus Day weekend the most dangerous weekend of the year for park boaters, but the aftermath of a hurricane is often as deadly as the storm itself.Dangers include hazardous marine debris, damaged facilities, navigation aids and communications services, washed-out bridges and roads, limited emergency services, power outages, flooding and more.
For more information about Biscayne National Park visit nps.gov/bisc or follow the park on Facebook, Twitter or Instagram at "biscaynenps."
---NPS---
About the National Park Service. More than 20,000 National Park Service employees care for America's 413 national parks and work with communities across the nation to help preserve local history and create close-to-home recreational opportunities. Learn more at www.nps.gov.