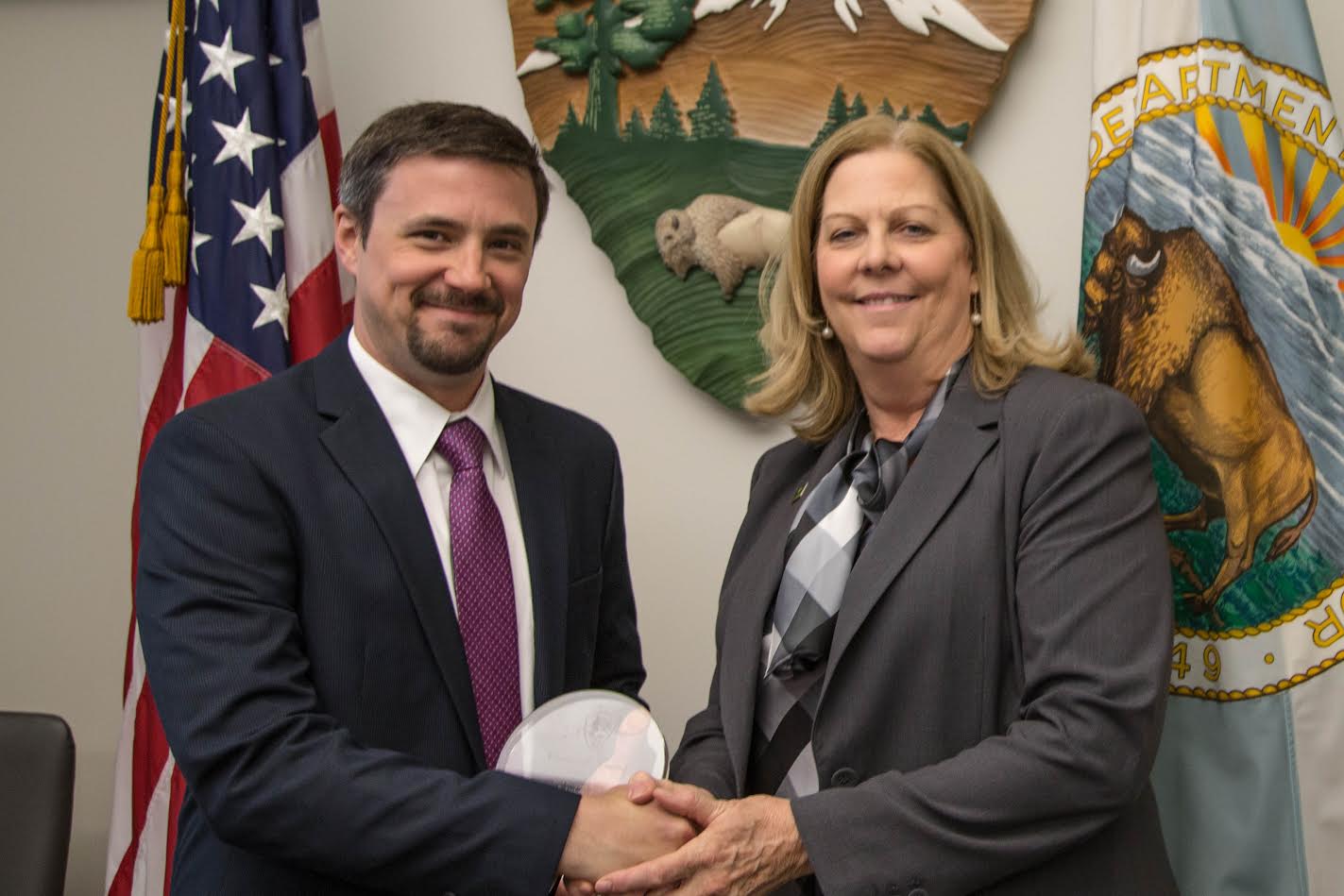 News Release Date:
March 1, 2016
Contact: Matt Johnson, 786-335-3679
HOMESTEAD, Fla. --- The National Park Service (NPS) announced yesterday the 2014 Appleman-Judd-Lewis Awards for Excellence in Cultural Resources Stewardship and Management. Biscayne National Park archaeologist Charles Lawson was among four NPS employees who were recognized for their unique accomplishments in cultural resource preservation.
"Since the establishment of the National Park Service almost 100 years ago, one of our most important duties has been the preservation of American cultural heritage through our parks and programs," said NPS Director Jonathan B. Jarvis. "As we approach a second century of stewardship, we are proud to recognize these four employees for their skill, vision, and unwavering commitment to protecting our cultural resources for the future benefit of the American people."
"Addressing the outstanding cultural resource issues of the park and improving management and protections for its submerged archeological sites is a win-win situation," said Mr. Lawson. "As we enhance the protections for park resources the awareness of the importance of these incredible resources likewise expands among park visitors and partners. It has been wonderful to witness this."
Charles Lawson, Cultural Resources Manager at Biscayne National Park is a trained archeologist who has demonstrated expert skills, passion and commitment to every aspect of the vibrant cultural resource program he has built. Many of his most notable achievements are related to the park's maritime resources, including the establishment of a Maritime Heritage Trail, an underwater artifact conservation lab and related public exhibits, and the excavation and stabilization of the shipwreck site of the HMS Fowey, which entailed a unique multinational agreement. Lawson's efforts to address minority underrepresentation in archeology and his support for research on slave-ship wrecks and Afro-Caribbean religious activity in the park exemplify the NPS commitment to diversifying its work force and providing a more expansive and inclusive portrayal of American society.
The Appleman-Judd-Lewis Awards recognize outstanding contributions to cultural resource stewardship and management by permanent full-time NPS employees. Offered annually, the awards were created to encourage creativity in cultural resource stewardship and management practices and projects, particularly those that may serve as examples or models for programs throughout the NPS. Established in 1970, the awards are named for three distinguished former NPS employees: historian Roy E. Appleman, historical architect Henry A. Judd, and curator Ralph H. Lewis.
NPS Deputy Director Peggy O'Dell presented the awards to the four recipients in a February 23, 2016, ceremony at the NPS offices in Washington, D.C.
For more information about Biscayne National Park visit nps.gov/bisc or follow the park on Facebook, Twitter or Instagram at "biscaynenps."
---NPS---
About the National Park Service. More than 20,000 National Park Service employees care for America's 410 national parks and work with communities across the nation to help preserve local history and create close-to-home recreational opportunities. Visit us at www.nps.gov, on Facebook, Twitter and YouTube.