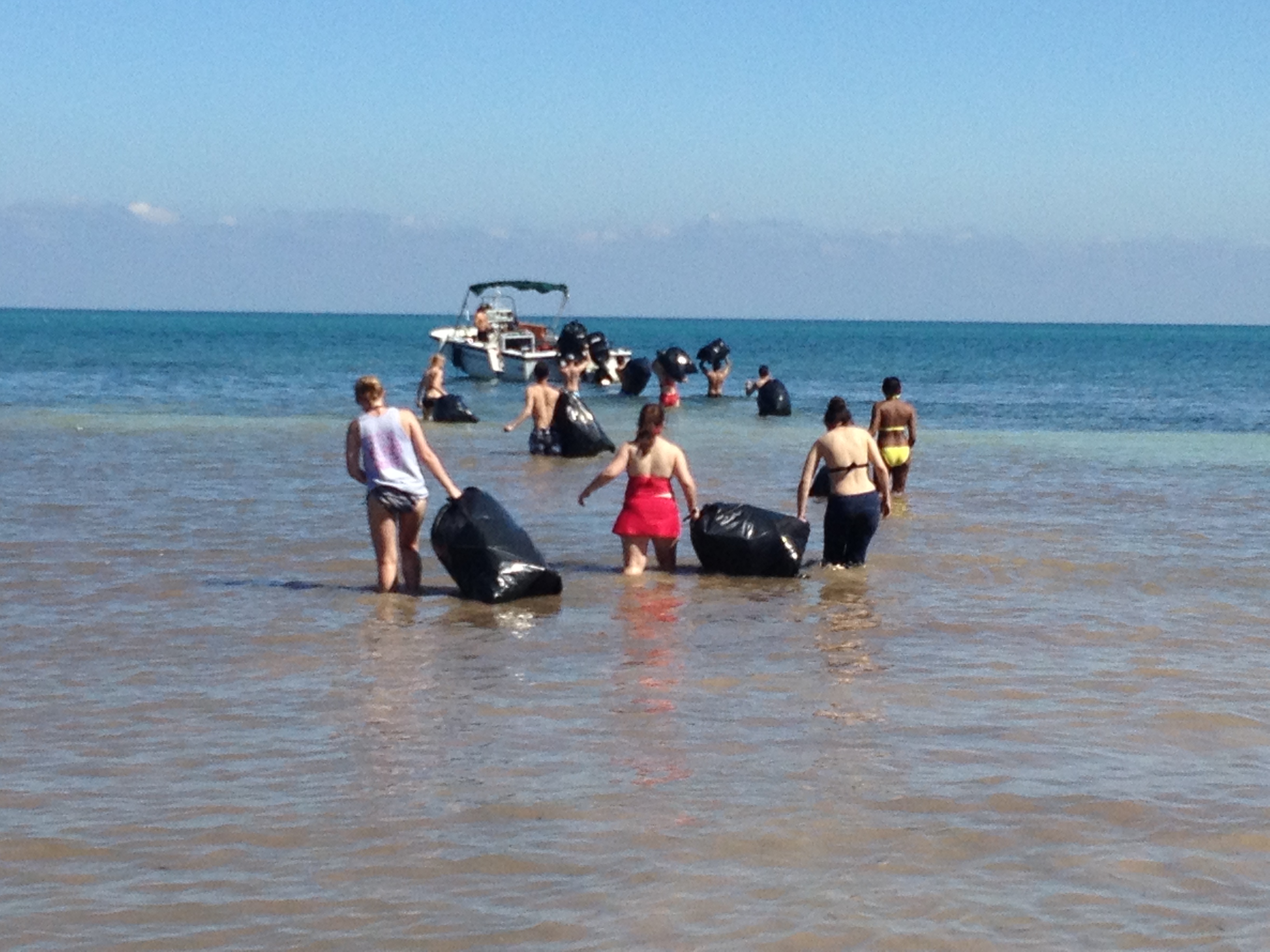 News Release Date:
January 9, 2014
Contact: Vanessa McDonough, 786-335-3649
Contact: Matt Johnson, 786-335-3679
A new season of the popular "Alternative Break" program for college students at Biscayne National Park begins this month with the first group of student volunteers scheduled to arrive on Friday, January 17, 2014, for a week of volunteer service. The annual program offers students from the United States and Canada an opportunity to spend their college break on the beach, working as volunteers in Biscayne National Park.
Alternative Break participants help clean and restore sea turtle nesting beaches within the park by removing tons of marine debris. With each incoming tide, park beaches are marred with trash from local as well as international sources. Unless the litter is removed, it degrades nesting habitat and blocks threatened and endangered sea turtles attempting to nest on park beaches. By removing the debris, the students make the beaches more accessible and attractive for park visitors, provide sea turtles with a better shot at nesting success, and ultimately boost the number of sea turtle hatchlings emerging from the nests into park waters.
The Alternative Break program at Biscayne National Park was established in 2004. Since then thousands of students, representing colleges across North America, have made meaningful contributions to restoring the park and improving the nesting success rates for threatened and endangered sea turtles. In the past three years over 600 Alternative Break participants donated a total of 9,372 hours to help the park as well as sea turtles. More than a dozen school groups and around 150 individuals are committed to participate in the program so far this year.
The Alternative Break program at Biscayne National Park is sponsored this year by Macy's and the South Florida National Parks Trust (SFNPT), the park's official, nonprofit partner. Funding provided by Macy's and the SFNPT helps to pay for supplies, boat transportation and a program coordinator to plan and supervise field operations for the season. Funding and logistical support for the Alternative Break program and participants is also provided by the Coastal Cleanup Corporation.
For additional information about Biscayne National Park, please visit the park website at www.nps.gov/bisc, or follow the park on Facebook at www.facebook.com/biscaynenps, or Twitter at www.twitter.com/biscaynenps.