History & Culture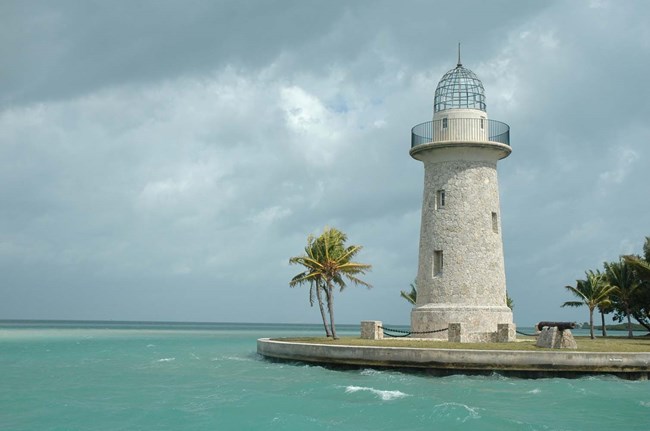 A Tequesta man free-dives for conch from a dugout canoe, a Bahamian woman watches the sunset across a tidal creek, a ship grinds against a knife-edged reef while the wind howls, and wealthy industrialists gather under a shady palm to toss horseshoes. The parade of human history in the park spans 10,000 years.
Though the park was established for its natural history, signs are everywhere of people and the many ways they used these lands and waters. Islands reveal evidence of use by native peoples. Underwater, shipwrecks rest as silent witnesses to violent moments in time, each holding the promise of teaching us about our collective past. Pull up a rocking chair on the front porch of the Dante Fascell Visitor Center and you just might hear the story of how the park was established from one of the people that actually made it happen.
Dive in to discover Biscayne's people and places. Their stories are written on the land and water.


Last updated: December 18, 2017