Pets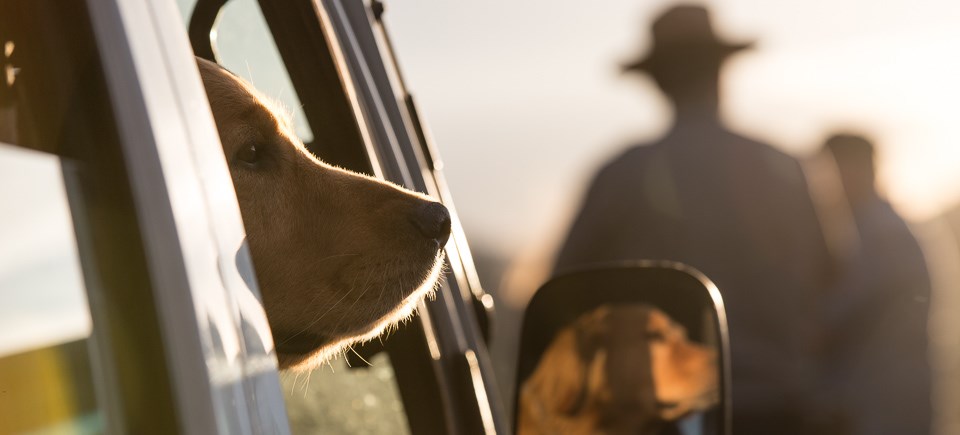 Pets may accompany you in many areas of the park. Pets must be kept under physical control at all times - caged, crated, or on a leash not to exceed six feet in length.

Pets must be leashed at all times while in the park. Pets are allowed on paved roads, but only service animals are allowed in the Big Hole Visitor Center or on the trails at either battlefield. Plastic bags for pet waste are provided at a station in the visitor center parking lot at Big Hole. Thank you for your cooperation.

For the safety of your pet, other people, and park wildlife, please observe the following regulations:
Pets are not allowed on trails.
Pets may not be left unattended or tied to an object.
Pets may not be left in a situation where food, water, shade, ventilation, and other basic needs are inadequate.
Owners must bag and dispose of pet waste.
While it's possible for pets to remain in your vehicle while you're viewing attractions near roads and parking areas, we recommend that someone in your group remain behind to personally ensure your pet's well being.
These policies exist to protect pets, and to allow others to enjoy the park without the disruption of pets.
Last updated: January 13, 2018