Alerts & Conditions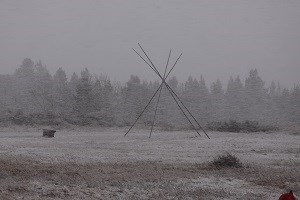 Important Safety Notice
The National Park Service follows CDC guidance to reduce the spread of COVID-19. Check locally and in the park app for updates and changes in park operations. Thank you for helping to keep yourself and others safe and healthy.
Current COVID-19 community level of Big Hole National Battlefield:
LOW
Mask requirements are based on the CDC's identified COVID-19 community level, noted above for Beaverhead County, Montana.
HIGH: masks are required for everyone indoors, regardless of vaccination status. Indoor areas include but are not limited to the park visitor center and facility offices.

MEDIUM

and LOW: masks are optional indoors.
Masks are still required for everyone on all forms of public and commercial transportation.
Practice physical distancing by maintaining at least 6 feet (2 m) of distance between you and others.
Wash your hands with soap and water for at least 20 seconds or use hand sanitizer. Cover your mouth and nose when you cough or sneeze. If you feel sick, please do not visit the park.
Weather and Road Conditions
Located in a large mountain valley at over 6,000 feet in elevation, weather can be severe and road conditions poor at the battlefield. The National Weather Service's forecast, the State of Montana's road conditions, and the battlefield's web cam are all good resources for current and forecasted conditions in the area.

Visiting Big Hole National Battlefield During COVID-19
The National Park Service (NPS) is working servicewide with federal, state, and local public health authorities to closely monitor the COVID-19 pandemic and using a phased approach to increase access on a park-by-park basis. Based on guidance from the White House, Centers for Disease Control and Prevention (CDC), and state and local public health authorities, access to the park is as follows:

Open:
Park grounds (including deck on Visitor Center) and trails from sunrise to sunset.
Due to effects from the Trail Creek Fire (summer of 2021) hikers are advised to use caution when hiking the Howitzer Trail.

Big Hole National Battlefield Visitor Center is open daily, 9 a.m. - 4:30 p.m., starting Sunday, May 29. Mask requirements indoors follow the COVID-19

Community Level Tracker for Beaverhead County, Montana. The tracker updates every Friday, and the park follows mask mandates and capacity limits by the most recent level indicated.
Tips for Visiting and Protecting the Park
The CDC has offered guidance to help people recreating in parks and open spaces prevent the spread of infectious diseases. We will continue to monitor all park functions to ensure that visitors adhere to CDC guidance for mitigating risks associated with the transmission of COVID-19 and take any additional steps necessary to protect public health.
Air Quality
Clean air helps people breathe easy and see far. It keeps our parks and planet healthy too!
Breathe Easy: Parks are amazing places to be active. Good outdoor air quality helps people feel their best as they enjoy national parks.
See Far: Clean air is critical for clear views of park scenery and historic landscapes.
Enjoy Nature: Good air quality supports healthy wildlife, vegetation, water, and soils. National parks conserve sensitive natural places.

So what is the current air quality at Big Hole National Battlefield? We have installed an air quality monitor at the visitor center, so you can know in real-time what the current air quality is.
Last updated: July 22, 2023