Hillsboro Trail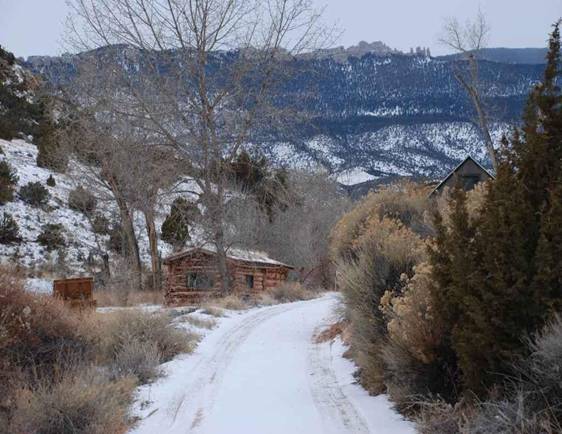 Difficulty: Easy to Moderate
Length: 1 to 3 Miles Round Trip
A man can make his fortune in Bighorn Canyon or so the old prospectors thought. Attracted, like many, to the colors of the canyon and the possibility of those colors yielding gold, Dr. Barry began exploring Bighorn Canyon in the 1890s. During his exploration he happened upon the Trail Creek valley, an oasis in the desert.
He never found enough gold to make himself rich, but the canyon and the surrounding environment offered all he needed to make a fortune of another kind. Dr. Barry turned to dude ranching, using the natural opportunities of hiking, fishing, hunting, camping, sight seeing, and horse back riding.
You may visit Hillsboro in the Trail Creek valley one of two ways:
The first, a one mile hike round trip, begins by driving up the red dirt road between Trail Creek campground and Barry's Landing to a closed gate. From there, a half-mile hike will take you to the abandoned site of Hillsboro. Take some time to explore the buildings and learn how the Barrys' ran the Cedarvale Dude Ranch. Don't forget to stop at the corrals below the kiosk on your way back.

The second option is a longer three mile loop hike. You may start either in the campground or at the gate, and walk to the ranch. The trail continues behind Eddy Hulbert's cabin on the historic ranch road up to the park road. Follow the road back to the Barry's Landing turn off and to where you began.