Trees and Shrubs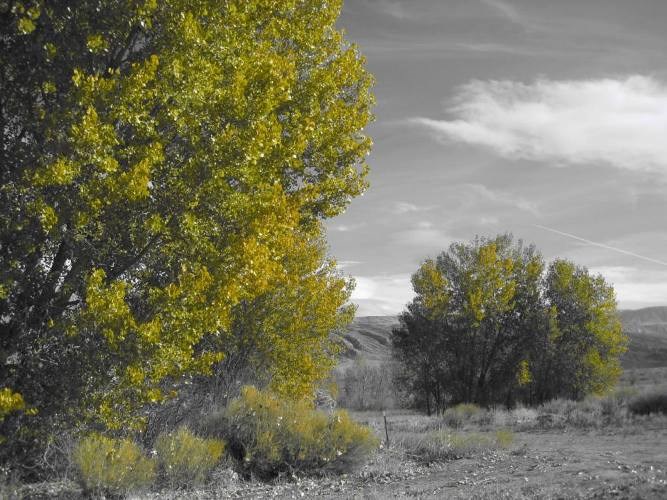 One of the most fascinating aspects of Bighorn Canyon National Recreation Area are the diverse species of trees and shrubs found in a relatively small area. There are three major groups of plants in the park:
Great Basin
Rocky Mountain
Great Plains
Each of these groups contains trees and shrubs that thrive in extreme conditions.
Vegetation from the Great Basin group, found throughout the southern portion of the park, occupies the largest part of the recreation area. Utah juniper and sagebrush are indicative species in this harsh and unforgiving environment. All the species found in this area have one common characteristic: survival. Some of the oldest specimens in the park can be found here, clinging to life, in some cases, for hundreds of years.
The Rocky Mountain plant group dominates the central and northern areas in the park. Shrubland in this climatic zone gives way to limber and ponderosa pines. On Black Canyon's north facing (shadowed) slopes Douglas Fir can be found.
At the north end of the recreation area, Great Plains species are abundant. They require greater moisture then species to the south. Most prominently, thick, hardy, cottonwoods line the banks of the Bighorn River.
(Sources include: Bighorn Canyon National Recreation Area by Paul Gordon)
Last updated: February 24, 2015