4 - The Future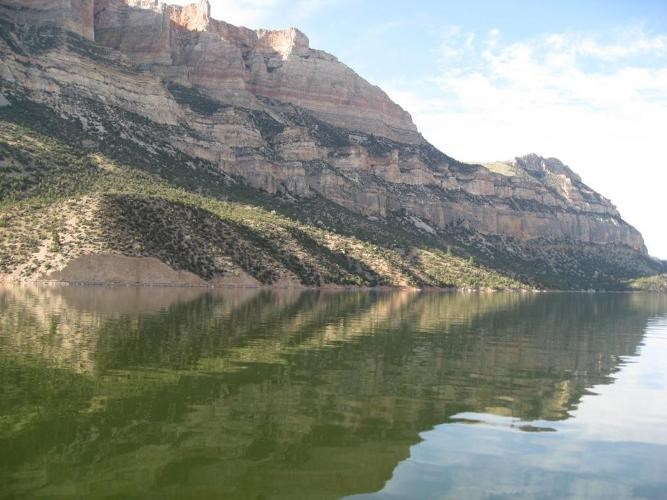 After Yellowtail Dam
The immediate future for Bighorn Canyon will be dominated by erosion especially when Yellowtail Dam is eroded out of the way. Heavy deposits of volcanic ash may come this way from Yellowstone.
As geologists study the Earth and how the oceans and continents have been and continue to change through time, big changes await in the future. If we are prepared, we will be able to live with those changes. The future may be millions of years from now. Then again: the future may be tomorrow.
Last updated: February 24, 2015