Management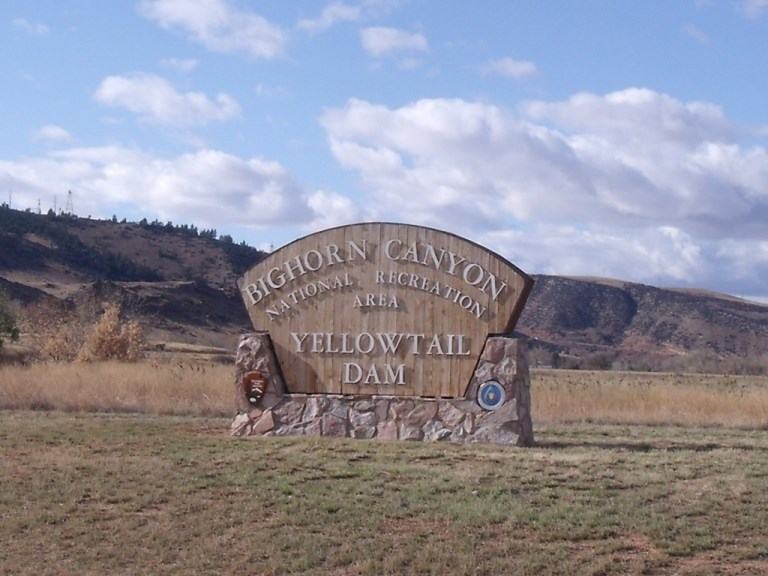 Bighorn Canyon National Recreation Area, is one of 392 National Park Service units that, working with other partners, helps safeguard this nation's natural and cultural heritage.
Park Overview
Bighorn Canyon National Recreation Area was established by an act of Congress on October 15, 1966, following the construction of the Yellowtail Dam by the Bureau of Reclamation. This dam, named after the famous Crow chairman Robert Yellowtail, harnessed the waters of the Bighorn River and turned this variable stream into a magnificent lake.
Bighorn Lake extends approximately 71 miles through Wyoming and Montana, 55 miles of which are held within spectacular Bighorn Canyon. The Recreation Area is composed of 120,000+ acres, which straddles northern Wyoming and southern Montana. There are two visitor centers and other developed facilities in Fort Smith, Montana and near Lovell, Wyoming.

Management of the Park
Bighorn Canyon is much more than an amazing landscape. The park has a range of complex and challenging issues. The park's borders land managed by the U.S. Forest Service, Bureau of Land Management, Bureau of Reclamation, the Crow tribe, the state of Wyoming and private landowners. Some areas are jointly managed with other state and federal entities, such as the Yellowtail Wildlife Habitat Management Area and the Pryor Mountain National Wild Horse Range.
Park managers work with local communities, state and federal agencies, tribal authorities, the general public and numerous other partners to insure that visitors can experience this incredibly diverse and dynamic landscape.
How to Use This Section
This section is where you will find a broad range of information related to the management of Bighorn Canyon National Recreation Area. These include:
If you don't find what you are looking for here, please use the contact us button to request other information or reference materials.


Last updated: February 24, 2015