Kane and Iona Cemetery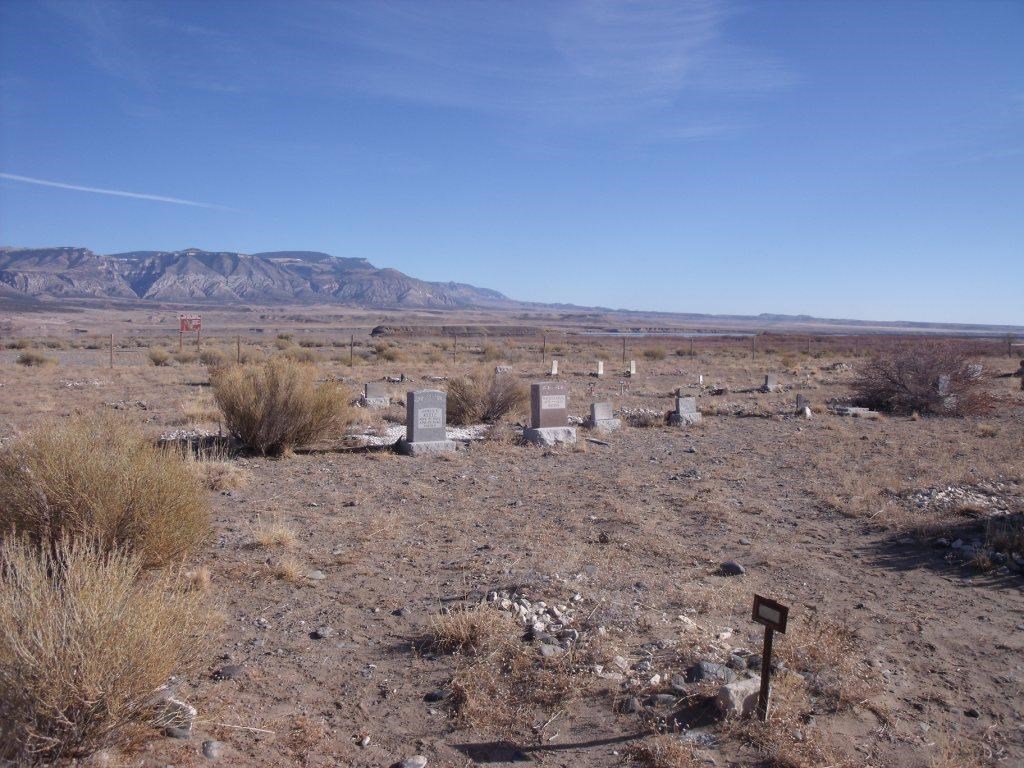 Since 1903, families have laid their friends to rest in the Kane/Iona Cemetery. Some families lived in the small Mormon settlement of Iona. Others came from Kane, on the south side of the Shoshone River. United by the harsh climate and the hard work that living in this area demanded, they built an irrigation system that brought water to an arid land, opening it to farming.
Their main economy was growing sugar beets for the Great Western Sugar Company in Billings, Montana. Others were enterprising men and women that ran businesses in Kane, ranchers that ran cattle all over the surrounding land, adventurers exploring every fold of the land, and men who served their country. No matter what side of the river or which part of the surrounding country they came from, each was and still is, considered a member of the community.
Sources: Bighorn Canyon Historic Resource Study; Information, on-site historic markers and maps from Friends of Bighorn Lake in cooperation with Northwest College and Bighorn Canyon National Recreation Area.
Please read!
December 14, 2009
Reward for information about Historic Kane Cemetery Vandalism
A $1000.00 reward is being offered by the National Park Service for the successful prosecution and conviction of the individual(s) responsible for the vandalism to the historic Kane Cemetery.
Last updated: February 24, 2015