Hulberts Cabin And The Milk House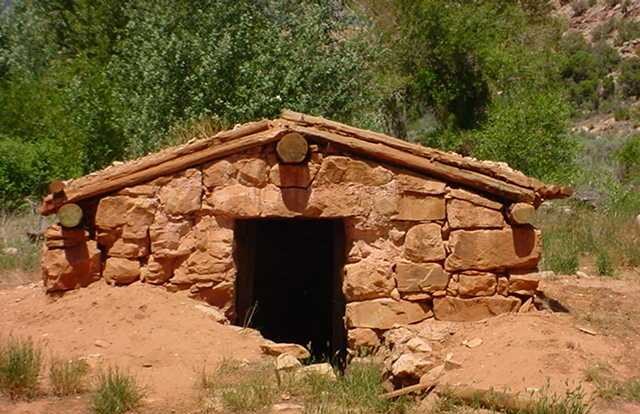 In the backyard are several structures that have stood the test of time. Among the more prominent ones are Hulbert's cabin and the Milk House. There are also a small chicken house, bridge, and root cellar still extant.
Hulbert's Cabin
This 14 by 18 ½ foot cabin is a standout with its white painted frame. For many years it was home to Eddy Hulbert the highly skilled metalworker, who lived most of his life at Hillsboro.
The one room cabin is entered through a doorway in the west elevation. Mrs. Rose Hoffman who cooked for the Barrys in 1916-17 was able to recall many years later the furnishings within the cabin. These included three single iron bedsteads, a dresser, heating stove, and a washstand. Scattered about the room were also several chairs
Milk House
Near the creek can be found this rock walled building which stands a mere three feet above ground. It has a dirt floor while the roof is covered with slab and dirt. Entry was attained through a framed doorway in the east elevation.
Inside there were shelves against the north wall, in a corner was a table for straining milk. On the opposite, south wall were shelves. Water was piped into this structure and used for cooling jars of milk or cream, crocks of butter and lard, while sides of bacon and ham hung from the roof.
Last updated: February 24, 2015