Hillsboro Historic Structures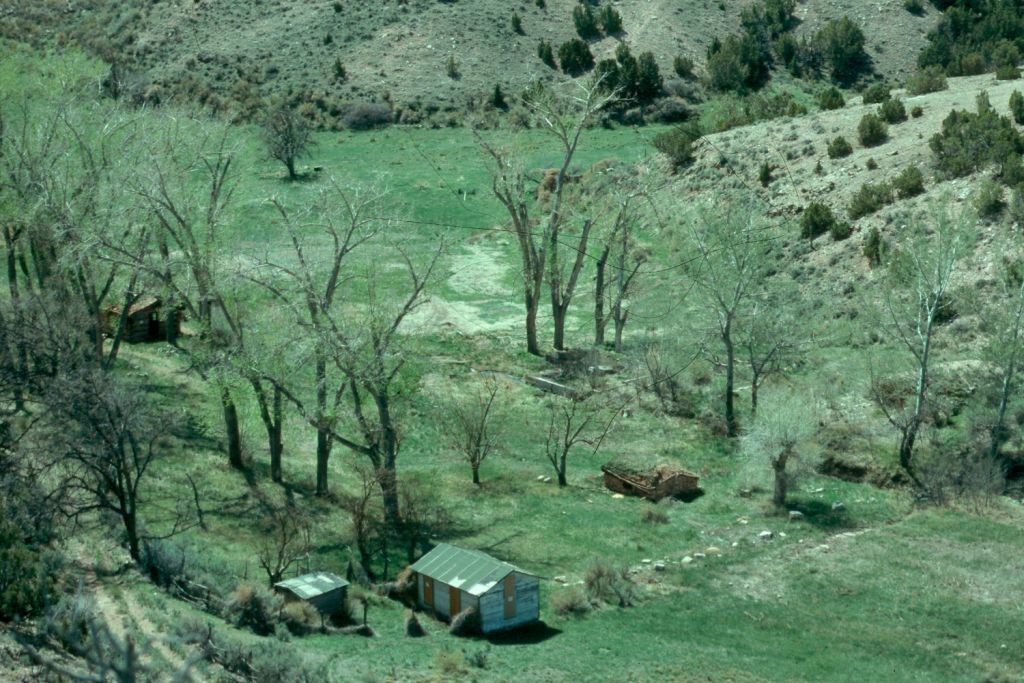 There are eight historic structures at the ghost town of Hillsboro, Montana. These structures are listed together in the National Register of Historic Places as Cedarvale, the first dude ranch in the area.
A Visionary Place
Cedarvale was the brain child of Grosvener W. Barry. Barry was the first to recognize the recreation potential of the Bighorn Canyon area. As such, Barry, his family, and close friends built the ranch to host dudes who came from as far away as Maine and Texas to enjoy the western lifestyle.
Activities at the ranch included fishing, hunting, and boating trips. Barry died in 1920, but the dude ranch continued on for another decade. After that, his son Claude St. John and metalworker Eddy Hulbert became the main caretakers for the structures up until 1960.
Following the designation of Bighorn Canyon National Recreation Area in 1968, the National Park Service began management of the properties. Over the last decade a concerted effort has been made by the park's Cultural Resource Management team to stabilize structures and renovate them to their historic condition.
Restoration Work
For instance, the Hillsboro Post Office was on the verge of being irreparably damaged by over 11 feet of earth that was eroding from the hillside behind it. This earth was exerting pressure on the building, threatening to collapse the entire structure.
Bighorn Canyon's Cultural Resource Program Manager Chris Finley obtained thousands of dollars in grant money to stabilize and renovate the building. Working with Youth Conservation Corps (YCC) personnel the Post Office is now in its finest condition since being constructed nearly a century ago.
Restoration work continues today on the historic structures. Visitors are now able to get a sense of what Hillsboro and the Cedarvale Dude Ranch were like during their heyday in the early 20th century.
Last updated: February 24, 2015