Primitive Roadside Campsite— Willow Tank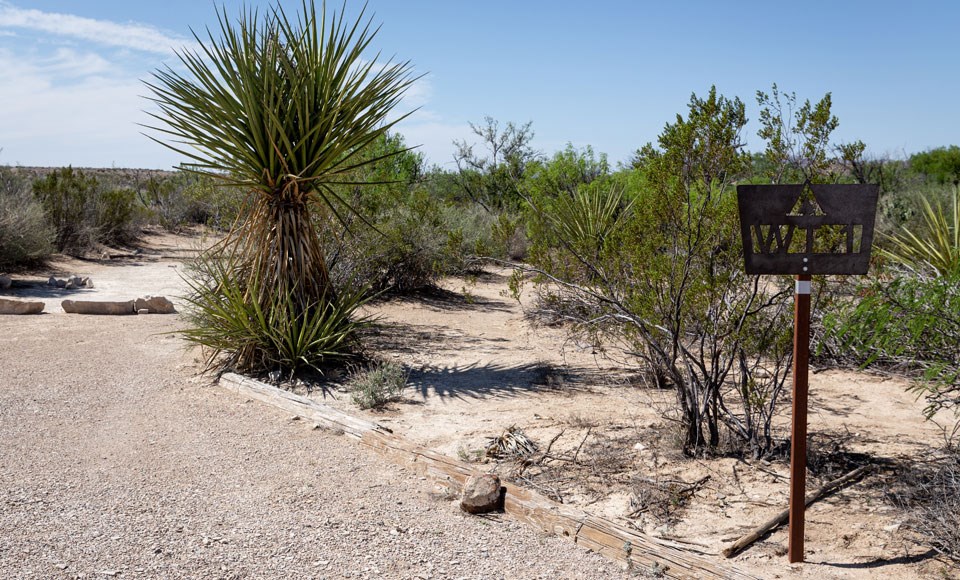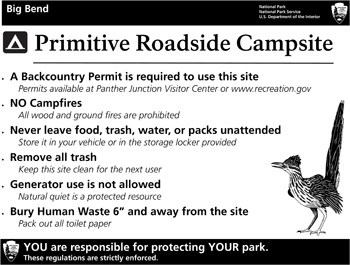 Campsite Specifics
Willow Tank (WT-1) can accommodate only 1 vehicle, No Trailers, 6 people, no horses.
Maximum vehicle length is 25'

No trailers
Primitive roadside sites offer nice views, solitude, and a small flat gravel space to set up camp next to your vehicle. No shade, toilets, or other amenities are provided. The use of generators is prohibited in the backcountry.

You can now obtain a backcountry permit to use this site up to 180 days in advance through www.recreation.gov
Directions
Willow Tank Campsite (WT-1) is located along the Old Ore Road, 10 miles from the southern end or 16.4 miles from the northern end. It is 0.1 mile north of the Ernst Basin Campsite (EB-1).
Road Conditions
Old Ore Road is maintained for high clearance vehicles only. Following rains and heavy use, the road becomes very rutted and requires 4-wheel drive. Always ask a park ranger for current road conditions.
Vegetation
Willow Tank has no shade during the winter months but in summer, nearby lotebush, mesquite, and guayacan provide limited leaf shade.
Views
Good views of the Deadhorse Mountains to the east.
Cautions
Javelina frequent this area. Keep coolers and all food in your vehicle, including trash.
Remarks
Willow Tank is named for the large earthen "tank" built by ranchers to provide water to livestock. It is near a natural spring. This is a good site for wildlife observation.
Campsite Photos: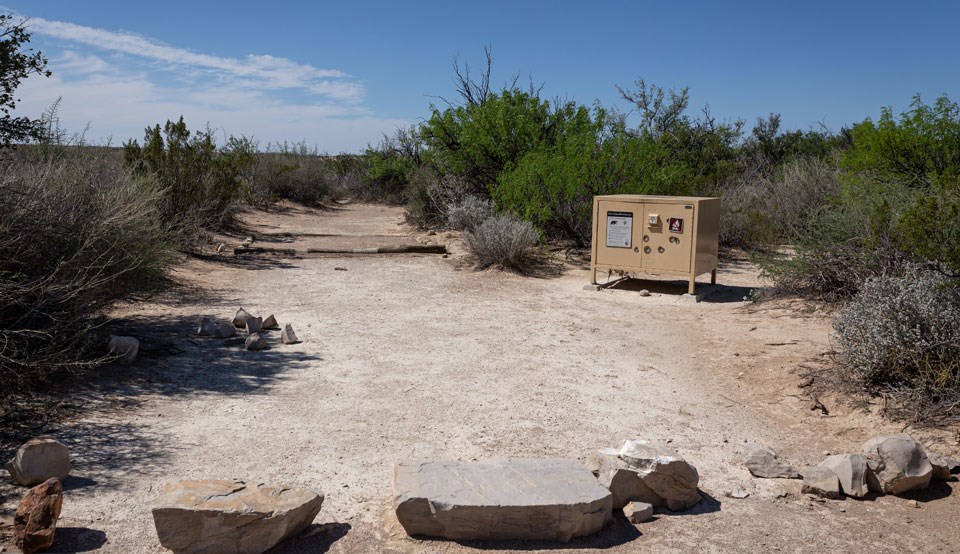 Last updated: October 26, 2021