Primitive Roadside Campsite— Twisted Shoe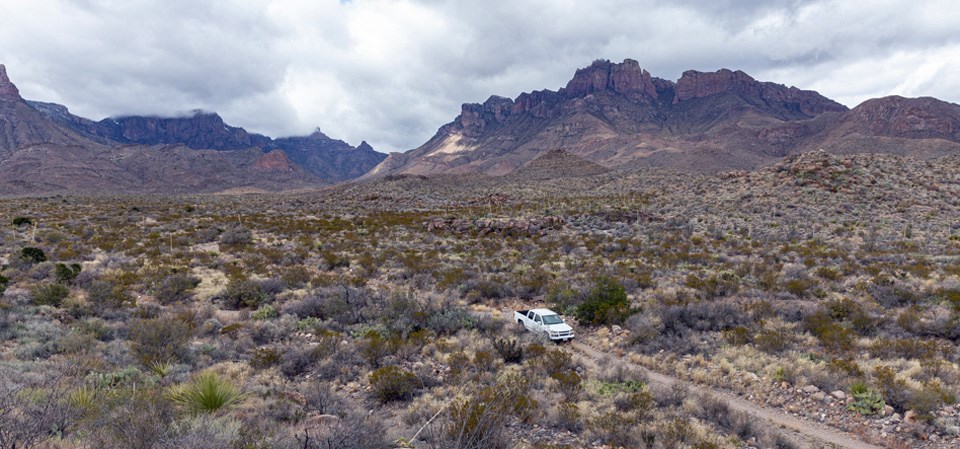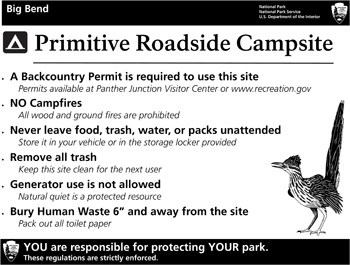 Campsite Specifics
Twisted Shoe (TS-1) can accommodate 1 vehicle (no trailers), 4 people, no horses.
Maximum vehicle length is 25'

NO Trailers.

Primitive roadside sites offer nice views, solitude, and a small flat gravel space to set up camp next to your vehicle. No shade, toilets, or other amenities are provided. The use of generators is prohibited in the backcountry

This primitive backcountry site is not designed to accommodate RVs and trailers. You will not be able to access this site with a camper van, RV, or trailer.

You can now obtain a backcountry permit to use this site up to 180 days in advance through www.recreation.gov
Directions
Twisted Shoe is located along the Juniper Canyon Road via the Glenn Spring Road. Juniper Canyon Road begins 6.8 miles from the junction of the Glenn Spring Road and the main road to Rio Grande Village.

This is a rough, backcountry road that requires high clearance vehicles to safely negotiate. After rains, 4-wheel drive may be required.

It takes approximately 90 minutes to reach the campsite from the paved road. Do not attempt to find the campsite in the dark.
Road Conditions
The 5.3 mile (8.5km) Juniper Canyon road is very rocky and generally requires a 4-wheel drive vehicle.
Vegetation
There is no shade at this campsite. Moderate ground cover surrounds the site.
Views
Great views of the desert and rugged mountains. The South Rim is visible to the west. Elephant Tusk and Backbone Ridge are visible to the south.
Remarks
Nice view from this remote site, especially the night sky, and there is very little traffic. There is a bear proof storage box at the site.
Campsite Photos: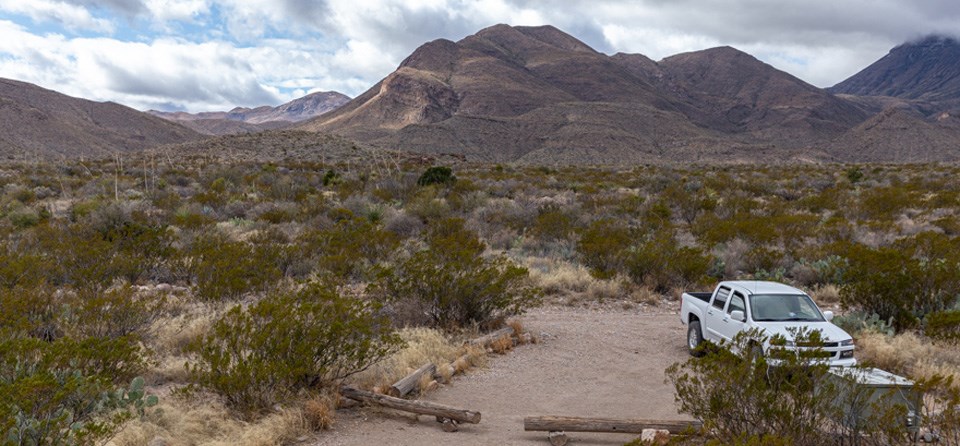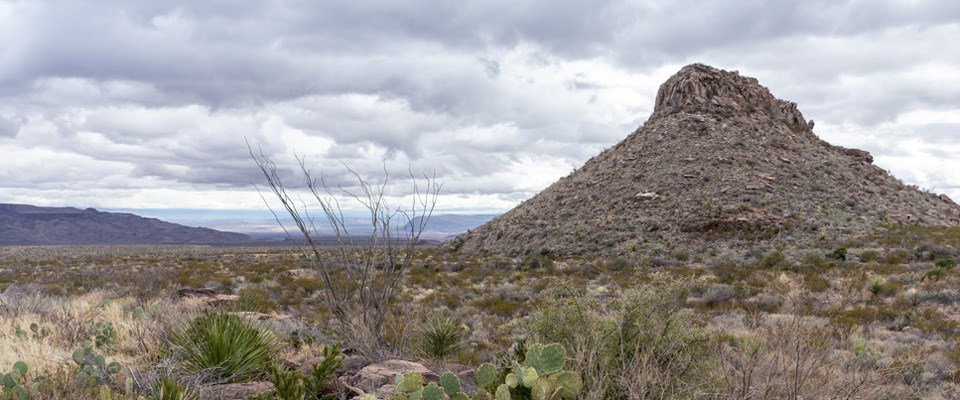 Last updated: August 28, 2020