Primitive Roadside Campsites— La Noria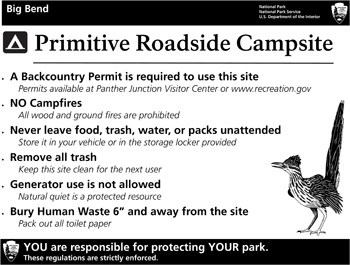 Campsite Specifics
La Noria has two primitive campsites (LA-1 & LA-2). The sites are not adjoining.
Each of these sites can accommodate only one vehicle, up to 6 people, no trailers, no horses.

Maximum vehicle length is 25'

Primitive roadside sites offer nice views, solitude, and a small flat gravel space to set up camp next to your vehicle. No shade, toilets, or other amenities are provided. The use of generators is prohibited in the backcountry

You can now obtain a backcountry permit to use these sites up to 180 days in advance through www.recreation.gov
Directions
La Noria primitive campsites (LA-1 & LA-2) are located along the Old Ore Road, 4.9 miles from the main paved road to Rio Grande Village. The short access road is 0.4 mile north of the Ernst Tinaja turnoff.
Road Conditions
Old Ore Road is rocky and very rough. It is maintained for high clearance vehicles only. Following rains and heavy use, the road becomes very rutted and may require 4-wheel drive. Always ask a park ranger for current road conditions.
Vegetation
There is no shade at La Noria. Creosote, ocotillo, and lechuguilla surround the sites.
Views
LA-1—good views of Chilicotal Mountain and the Deadhorse mountains.
LA-2—great views of the Chisos, Deadhorse, and Chilicotal Mountains.
Cautions
Check current road conditions with a ranger. A wash north of the Ernst Tinaja turnoff is deep and sandy and requires careful driving.
Remarks
Scattered remains of the La Noria settlement are near the La Noria campsites. Photograph, but don't disturb or collect any historic items.
Campsite Photos: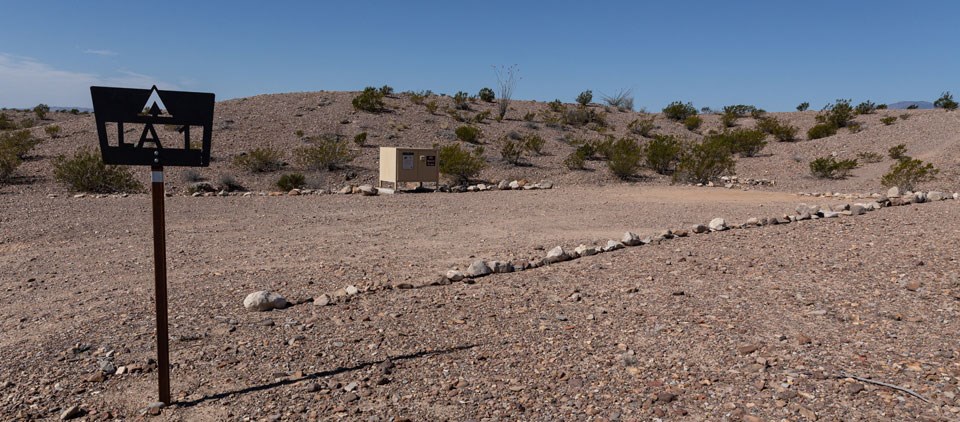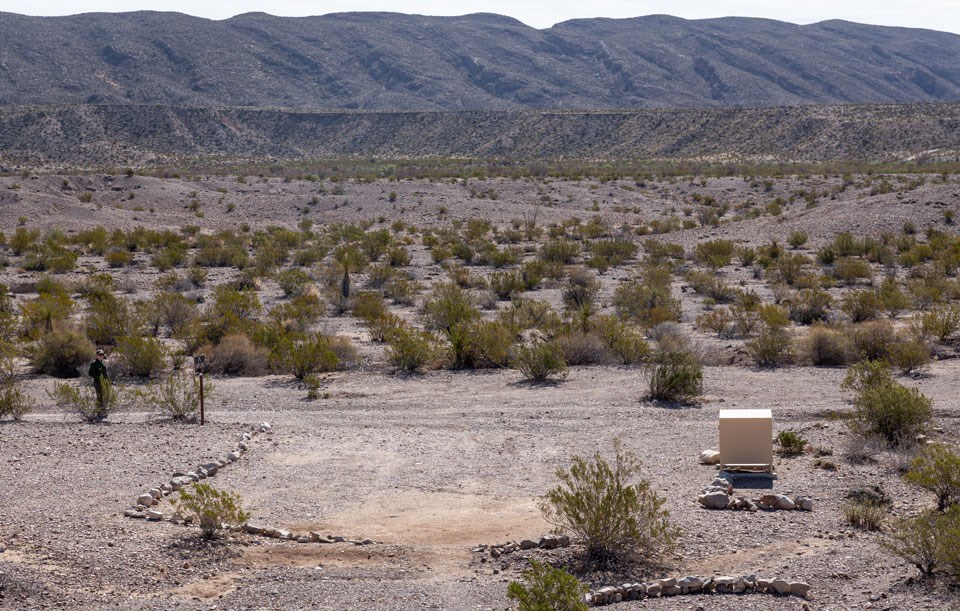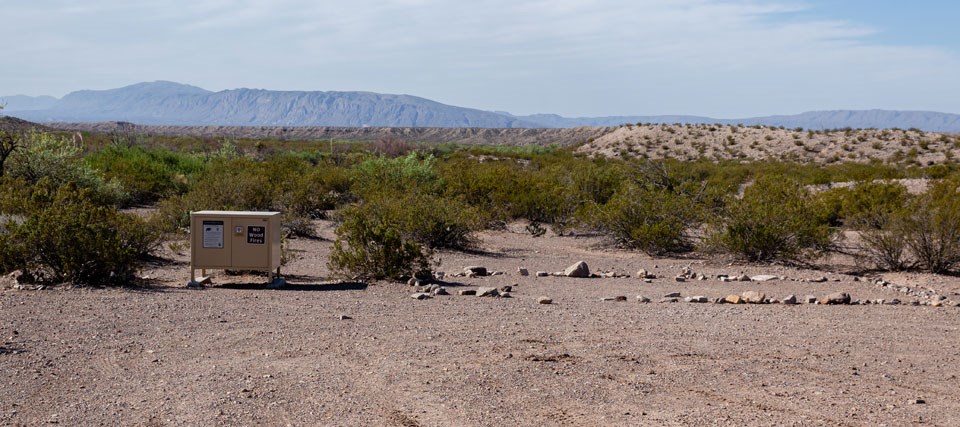 Last updated: October 26, 2021