Mesa de Anguila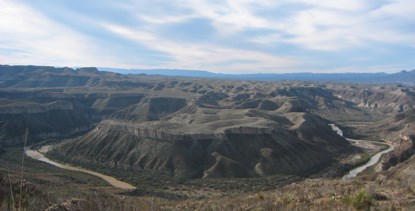 Remote, and isolated from the rest of Big Bend National Park, Mesa de Anguila offers an opportunity for solitude in an area with exceptional views.
The trails may may not be obvious as animal trails diverge from the main trail, and sections of trail may be overgrown with grass and shrubs. The trek is recommended for experienced desert backpackers only.
Due to the difficult nature of this hike and environmental dangers of the low desert, hikers are strongly advised to purchase a detailed topographic map of this trail from the park bookstore before heading out.
Last updated: October 30, 2013