Mesa de Anguila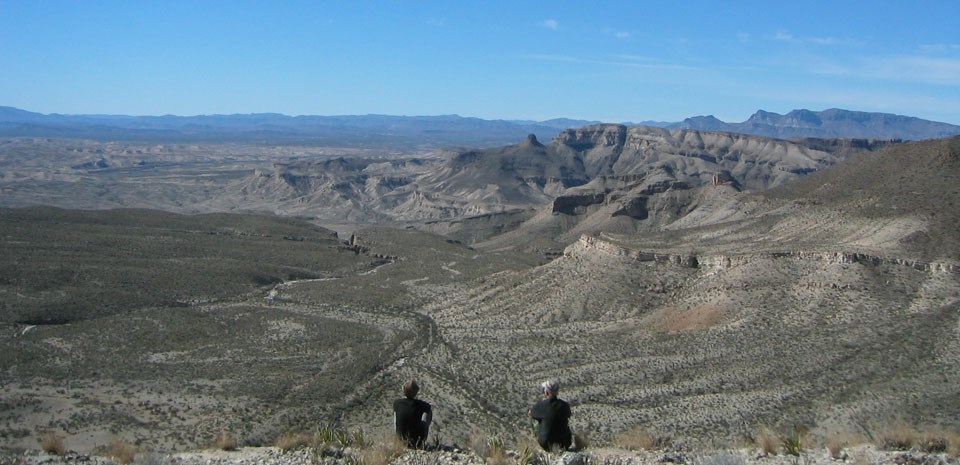 Remote, and isolated from the rest of Big Bend National Park, the spectacular Mesa de Anguila offers an opportunity for solitude in an area with exceptional views. Beginning just below Lajitas on its upper end, the mesa runs some eleven miles in a southeasterly direction, reaching a high point near its middle of 3,883 feet above sea level and ending in high, sheer cliffs at the mouth of Terlingua Creek on the Rio Grande. On its southern exposure the mesa drops precipitously in walls some 1,500 feet high to form the United States side of Santa Elena Canyon.
The Mesa is one of the least visited areas of Big Bend National Park. The Mesa de Anguila trailhead is accessed from Lajitas, TX, 21 miles west of Big Bend National Park's west entrance. Many hikes are possible, both short day hikes from Lajitas, or more extensive backpacking adventures. Ask a ranger at Park Headquarters for a handout that highlights the different routes.

Portions of the Mesa de Anguila trail may be difficult to follow because of overgrown vegetation. Other portions may be travelled infrequently. When in doubt, look for rock cairns that mark the course. The trek is recommended for experienced desert backpackers only. Due to the difficult nature of this hike and environmental dangers of the Mesa, hikers are strongly advised to purchase a detailed topographic map of this trail from the park bookstore before heading out.

Note: Border Activity Notice
Illegal border crossings are known to occur in this area. If you encounter anything that appears illegal, suspicious, or out of place, please do not approach or intervene. Note the location, description, time, direction of travel, and call 911 as soon as possible.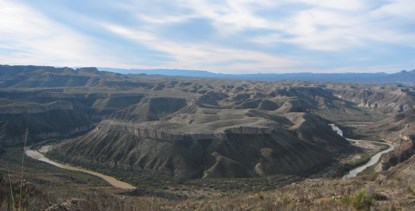 Last updated: December 31, 2019