Birding Seasons and Specialties
Timing is very important for seeing specific birds or a diversity of species. Of the four seasons, spring is the most popular period for birding, with numerous rare migrants being reported. Some of the birds seen during spring migration may only stop in the park for a few hours or a few days before continuing their journey north. While surprises are few in summer, many southwestern U.S. birds, and some tropical species can be seen with ease. Although fall migration is less spectacular than spring, it lasts much longer, from August through early December. Winter is generally mild and species are quite predictable. For a comprehensive list of Big Bend's birds, as well as what time of year to find them, please reference the Bird Checklist produced by Big Bend Natural History Association.
Winter Birds
December - late February: About 100 species of birds, including visitors and residents, spend the winter in Big Bend. The diversity of ducks, shorebirds, and sparrows is greatest at this time of year.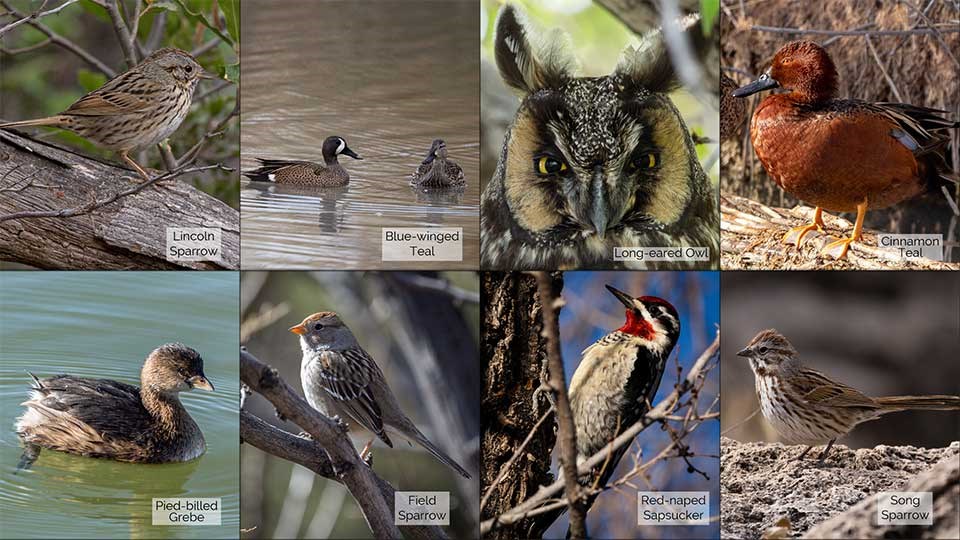 Spring Arrivals
Late February - early May: This is the most popular time of year for birding, with peak migration happening the last two weeks of April and the first week of May. Some of the birds, including those pictured below, arrive in the spring and stay through the summer. They nest and raise their young in the park before heading south to Latin America for the winter.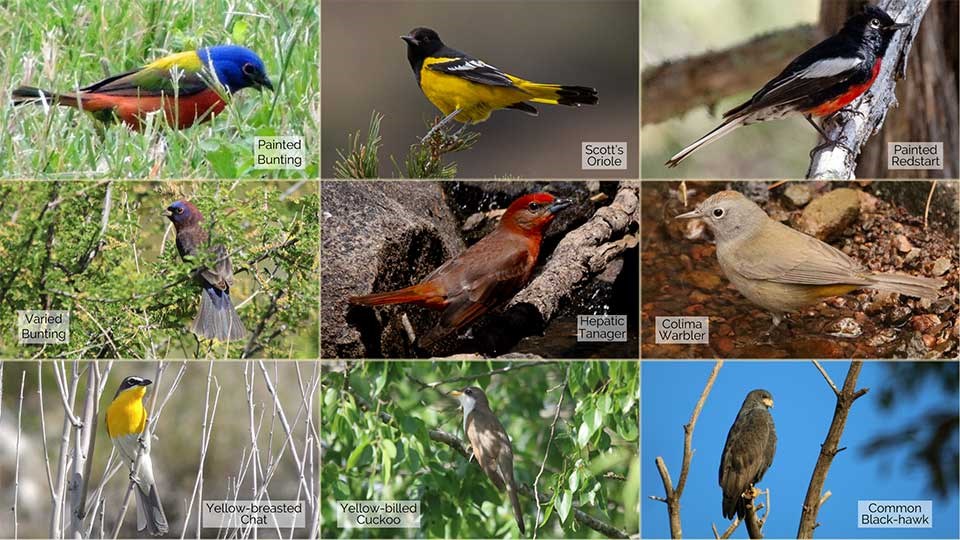 Residents and Southwestern Specialties
A number of birds that are year-round residents of Big Bend are also labeled as Southwestern United States species. This designation of Southwestern species includes birds that are limited to southern California, Arizona, New Mexico and western Texas. The southern parts of the aforementioned states are the northernmost ranges of birds that are commonly found in Latin America.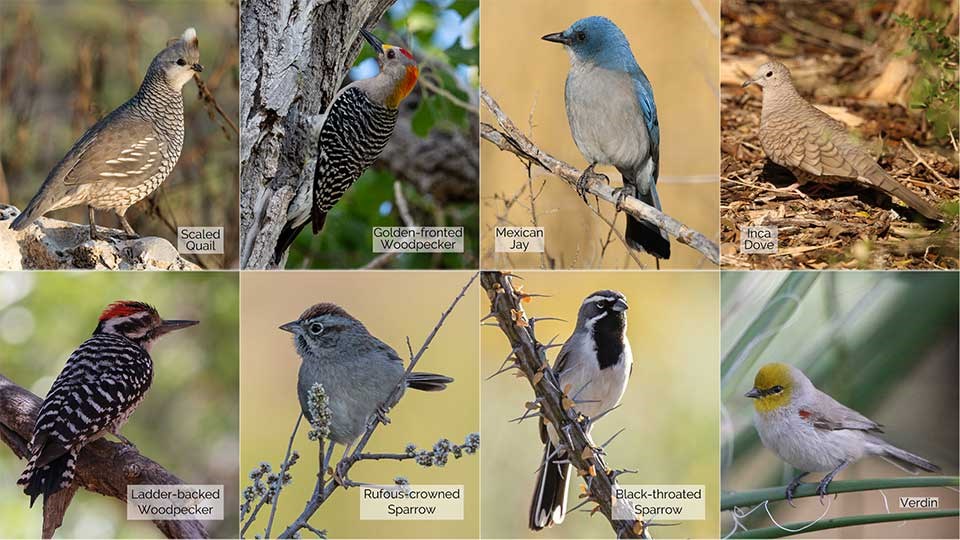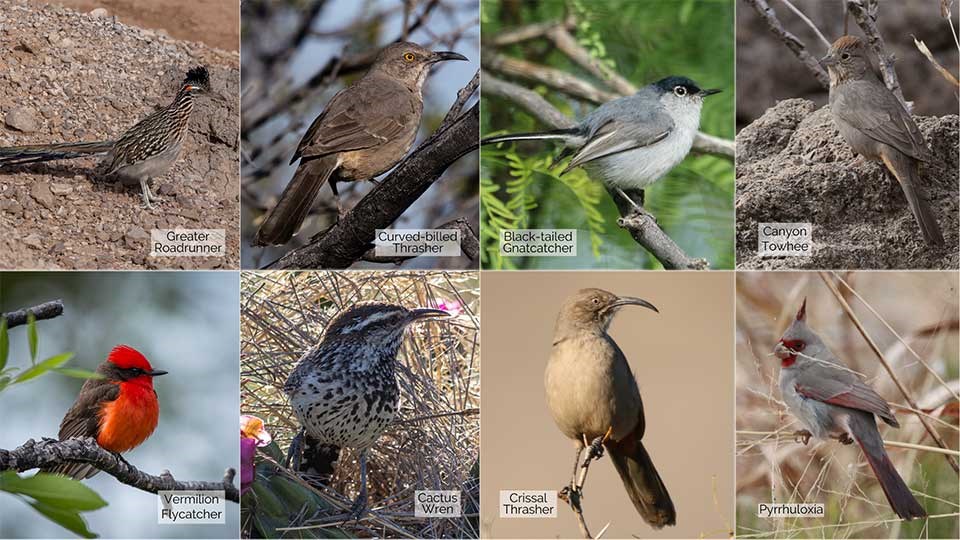 Bird Information
Birding Hotspots

Discover the best locations in the park for birding!

Main Bird Page

Returns to the main page. This will allow access to our Bird Stories!

Get Involved

Find out how you can contribute to our knowledge of birds!
Last updated: May 31, 2020