Our Staff & Offices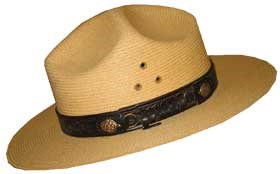 Park Management and Administration
Superintendent - Kendall Thompson (acting)
Deputy Superintendent - Rick Gupman
Chief, Administrative Services - Heather Dockery
Encompasses activities related to park-wide administrative, managerial, and support functions, as well as safety and planning. In addition, this division is responsible for working with external constituencies in order to develop valuable park partnerships.
Interpretation and Visitor Services
Chief, Interpretation and Visitor Services - Tom VandenBerg

The Division of Interpretation conducts a variety of activities for visitors of all ages and backgrounds with year round opportunities for learning and enhancing stewardship at various locations within the park. The interpretive staff presents evening programs, talks, guided walks, demonstrations, special events and informal contacts, and manages and staffs five visitor centers, at Panther Junction, Rio Grande Village, Castolon, Persimmon Gap, and the Chisos Basin. Big Bend's interpretive media infrastructure encompasses outdoor exhibits, visitor center displays, site bulletins and trail guides, a park newspaper, and maintenance of the park website.
Science and Resource Management
Chief of Resource Management - Herbert Young, Jr.
Resource management encompasses activities related to the management, preservation, and protection of a variety of natural communities and processes, historic structures, cultural landscapes, museum artifacts, and archaeological sites. Natural resource programs include, ecosystem monitoring, research, restoration efforts, species-specific management initiatives, wildland fire management, National Environmental Policy Act (NEPA) management, and general resource protection. Cultural resource management programs protect a legacy of American Indian, Mexican, and European-American heritage.
Visitor & Resource Protection
Chief, Visitor and Resource Protection - Rick Gupman
Law enforcement rangers are primarily responsible for providing safety and security for the park's visitors and infrastructure. Specific visitor safety programs include emergency medical services, search and rescue, and law enforcement. In addition law enforcement personnel work with Resource Management to provide archeological site patrols, resource damage detection, and criminal investigation and prosecution as necessssary.
Facility Management
Chief, Facilities Management - Doug Griffith
The maintenance functional area encompasses all activities designed to improve or prolong the life of the park's assets. Road maintenance programs include, maintaining all paved and unpaved roads, road shoulders, and bridges throughout Big Bend. Buildings maintenance is dedicated to prolonging the life and improving the interior and exterior condition of the current and historic buildings at Big Bend. Trails maintenance activities include repair and rehabilitation of trails for recreational opportunities, including hiking, horseback riding, and wildlife viewing.

Last updated: August 22, 2023