Fees & Passes
Overview of entrance requirements
An entrance pass is not required to access Belmont-Paul Women's Equality National Monument.
Other National Park Service sites may require an entrance pass or fee. Depending on your trip plans, an interagency pass may save you money.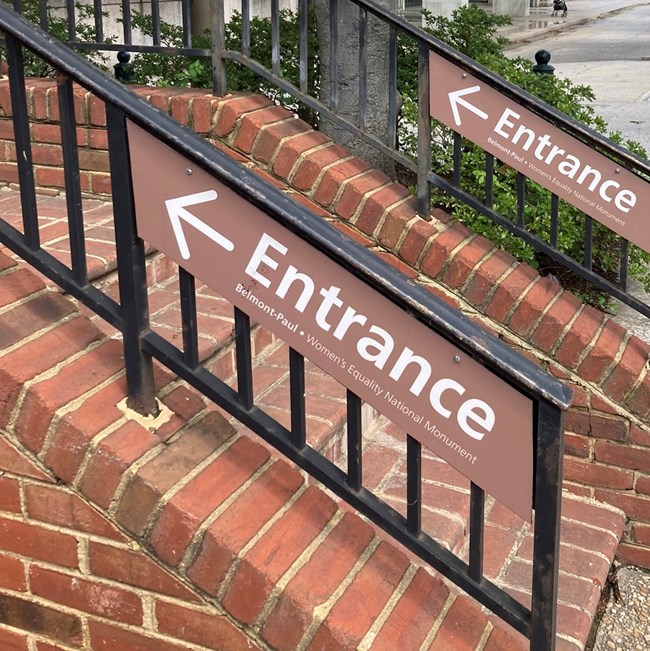 The Belmont - Paul Women's Equality National Monument is free and open to the public from Friday - Sunday from 10:00 AM to 5:00 PM. No fees or passes are required.

The public entrance is located on Second Street, NE. Follow the signs to the brick stairway. The exterior lift is temporarily out of service. We apologize for the inconvenience.

The doors on Constitution Avenue are not public entrances.


Last updated: August 25, 2023