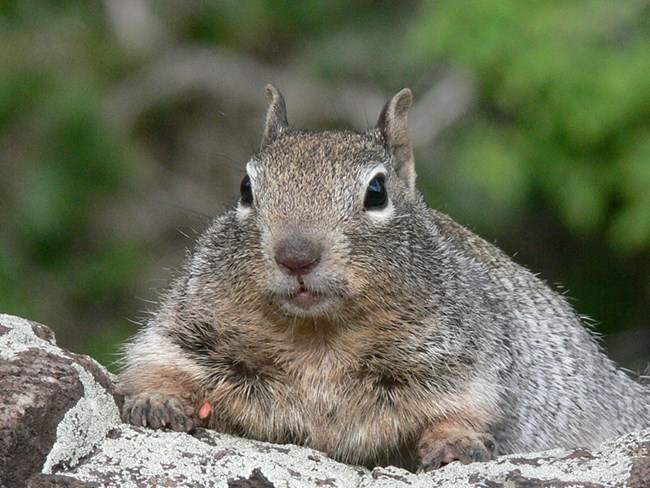 Pets are NOT permitted on any park trails. They are allowed in Juniper campground, the parking lot in front of the visitor center, and in the Cottonwood Picnic Area across Frijoles Creek between the "No Dogs Permitted Beyond this Point" signs. All pets must be under physical restraint, no more than 6 foot long leash, while in the park.
"Pets may be left unattended and tied to an object in the following areas, under the conditions noted:
Pets are permitted to be unattended and tied to the owners vehicle, provided that the pet is not left for a period exceeding two hours, the pet is not making unreasonable noise or otherwise creating a disturbance or safety hazard, and the pet is not exposed to conditions which endanger the pet's health.
Owners are required to provide water for the duration of their time away from the pet."


Pets are not permitted on the shuttle bus from White Rock that runs in the summer.

Service animals are allowed everywhere their owners go, but can be asked to leave if they become a nuisance or soil the trails. Identification on service dogs is very much appreciated (so other visitors don't wonder why your dog can go on the trail but theirs can't) but not required. More information on service dogs can be found here.
Dogs whose sole function is to provide comfort or emotional support do not qualify as service animals under the ADA.

There are areas on Department of Energy land near the park that do allow dogs. These areas are located between the town of White Rock and the park.
Printable map of DOE lands where dogs can walk. (3.67 mb PDF)