Article
Wellness in Nature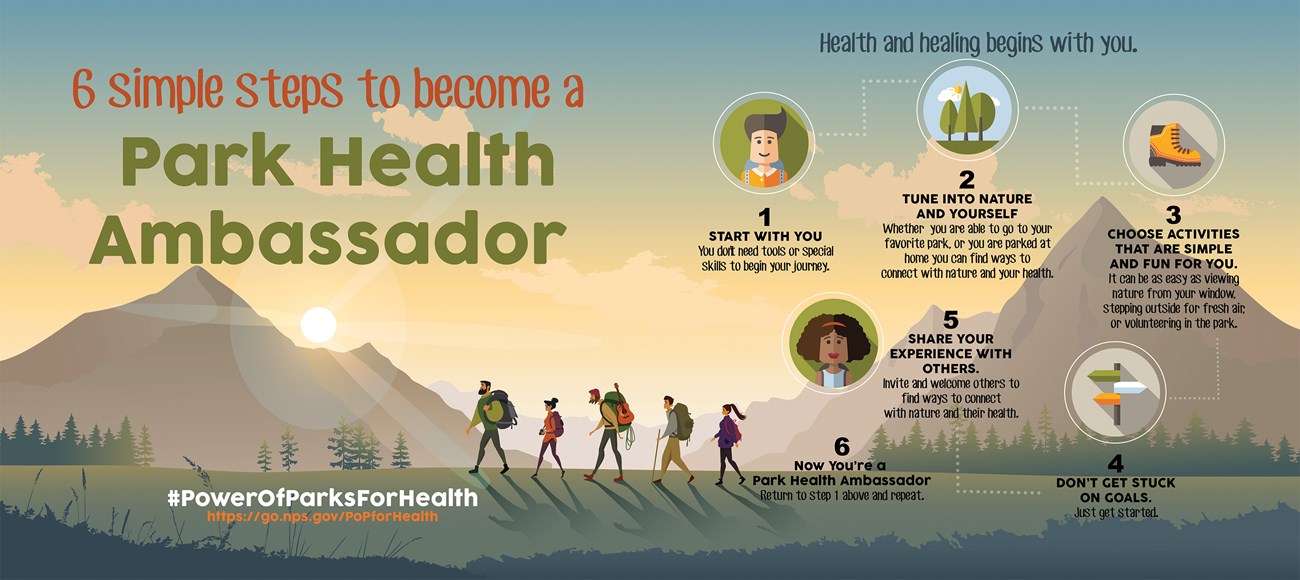 You are invited to become a Park Health Ambassador
Experience the Power of Parks for Health and become a Park Health Ambassador by exploring wellness in nature and sharing your experience with others!
Follow our six easy steps
Following our six-step process, anyone can become a Park Health Ambassador.
The six steps are gradual and realistic:
• Start with you;
• Tune into nature and yourself;
• Choose simple activities that are simple and fun for you;
• Don't get stuck on goals;
• Share your experience with others;
• Now you're a health ambassador!
Share your experience on social media #BeforeAndAfterParkRx and you may be featured in our official National Park Service
#BeforeandAfterParkRx photo gallery
!
Steps to Becoming a Park Health Ambassador
Health and healing begins with you, by connecting with parks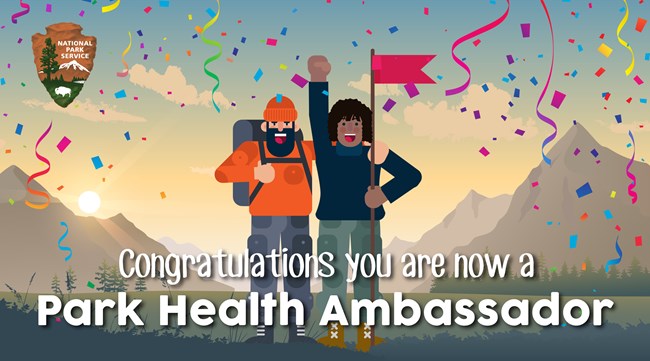 Congratulations Park Health Ambassador!
Share your experiences with the hashtags:
#PowerOfParksForHealth
#BeforeAndAfterParkRx
#NatureForAll
#HealthForAll
Remember to Find Wellness at Nature at Your Workplace
Even in the workplace nature makes you stronger, smarter, healthier, happier, and more productive. Check out these simple way to bring the health benefits of nature into your work place.
Take your lunch break by the window or outdoors.
Include houseplants in your workspace.
Bring fresh flowers into your workspace.
Walk or bike ride to work.
Host a walking meeting.
Get outside and practice mindful breathing for 5 minutes in fresh air.
Put on some headphones and listen to nature sounds while working.
Schedule outdoor nature breaks.
Include nature photos and pictures in your workplace.
Listen to nature sounds on your work break.
Use your favorite nature scene as a screensaver.
Use nature scenes as video backgrounds for virtual meetings.
Last updated: April 19, 2022