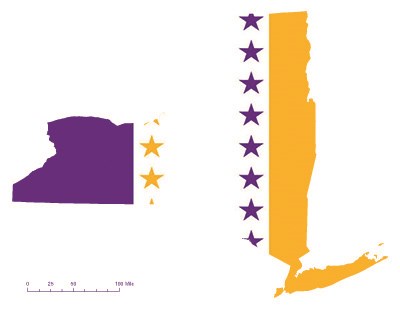 Women first organized in support of women's rights in July of 1848 in New York state. Suffragists including Elizabeth Cady Stanton and Lucretia Mott convened a meeting of over 300 people in Seneca Falls, New York. In the following decades, women marched, protested, lobbied, and even went to jail. By the 1870s, women pressured Congress to vote on an amendment that would recognize their suffrage rights. This amendment was sometimes known as the Susan B. Anthony Amendment and became the 19th Amendment.

The amendment reads:

"The right of citizens of the United States to vote shall not be denied or abridged by the United States or by any state on account of sex."

New York women were on the front lines in the fight for suffrage. Although she was not in attendance at the Seneca Falls Convention, Susan B. Anthony became one of the best-know campaigners for women's rights, especially the right to vote. When other methods for winning the vote were unsuccessful, Anthony began lobbying for an amendment to the Constitution enfranchising women; it was known as the Susan B. Anthony amendment. Alva Vanderbilt Belmont used her extensive wealth and position in Gilded Age society to advocate with the influential people in her social circle for women's rights. Inspired by the more confrontational tactics of the British suffragettes led by Emmeline Pankhurst and her daughters, Belmont became the primary benefactor of the work of Alice Paul, who had participated in demonstrations in England and been imprisoned there. Belmont served as president of the National Woman's Party, founded by Paul.

When Carrie Chapman Catt assumed leadership of the National American Woman Suffrage Association (NAWSA) in 1915, she adopted her "Winning Plan" which involved winning the vote in many more states first to build public support for the constitutional amendment. Securing the vote in New York was a pillar of this strategy. After repeated defeats, New York women won the vote in November 1917.
After decades of arguments for and against women's suffrage, Congress finally approved the 19th Amendment in 1919. After Congress passed the amendment, at least 36 states needed to vote in favor of it for it to become law. This process is called ratification.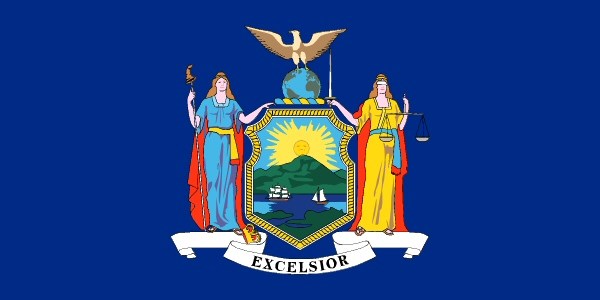 On June 16, 1919, New York voted to ratify the Nineteenth Amendment. By August of 1920, 36 states (including New York) ratified the amendment and it became part of the U.S. Constitution Across the country, the right to vote could not be denied or abridged based on sex.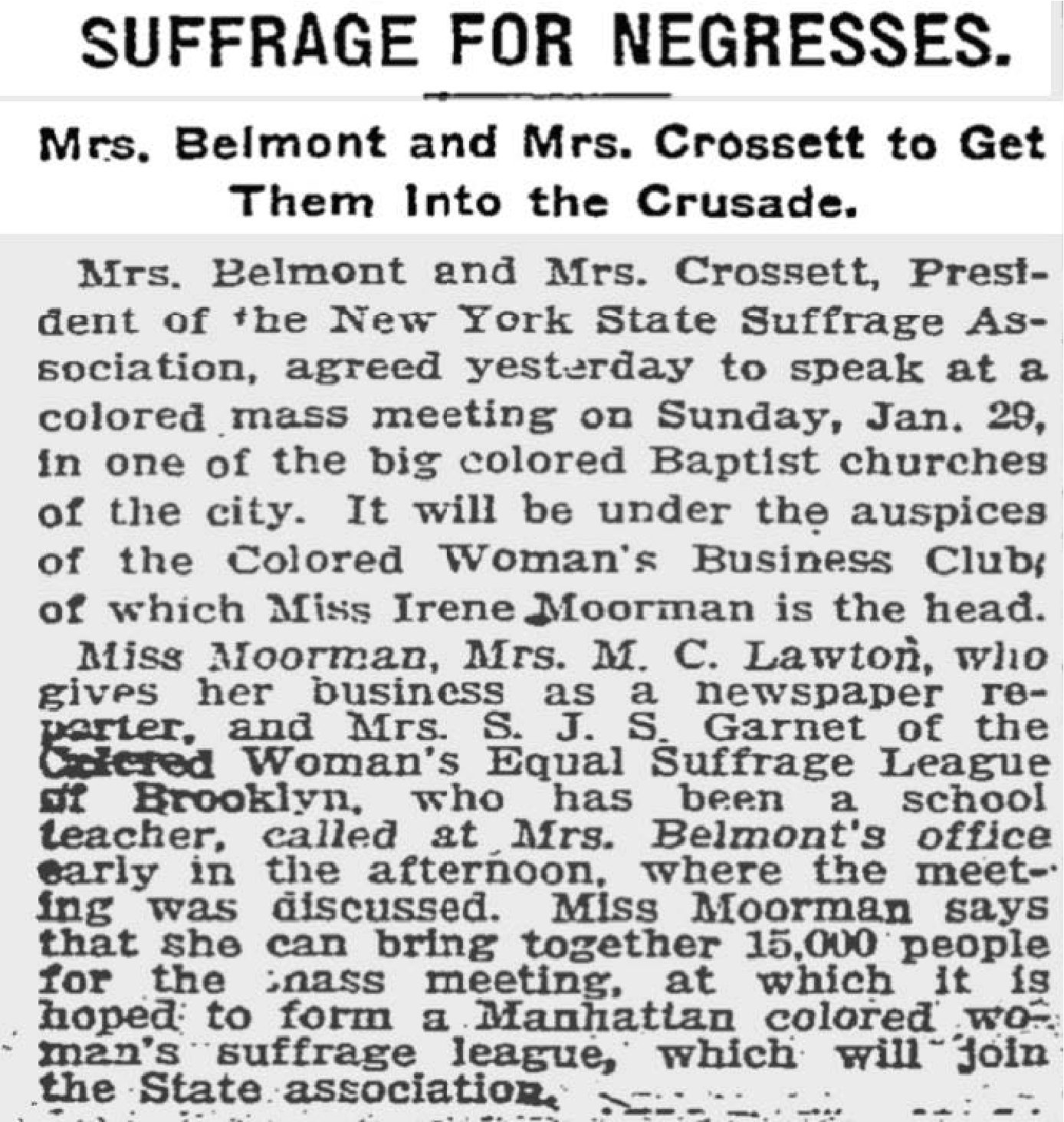 This image depicts a newspaper article published by The New York Times on January 19, 1910. Suffrage organizations were rarely racially integrated. White suffragists feared that they would alienate allies in southern states. Black women often formed their own suffrage organizations that advocated for the rights of both black women and men.
In some cases, however, both black and white suffragists worked together to advance the cause (as exemplified in this newspaper article).
New York Places of Women's Suffrage:
Carnegie Hall
In the years leading up to the passage of the 19th Amendment, Carnegie Hall hosted over two dozen events relating to women's suffrage. Emmeline Pankhurst and Jeannette Rankin both held speeches here promoting women's suffrage. In 1918, the National Woman's Party held a meeting at the hall. The building is a National Historic Landmark and is open for public tours.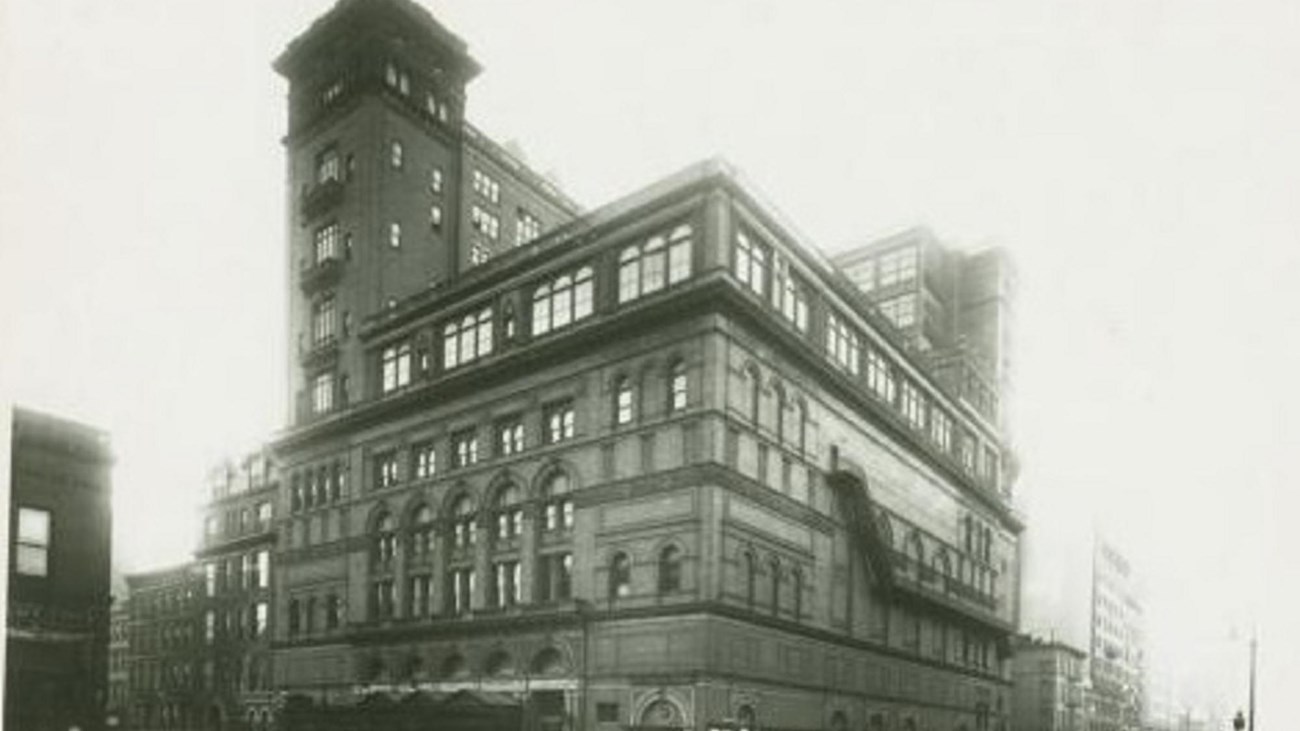 Discover More Places of Ratification
Carnegie Hall is an important place in the story of ratification. It is designated as a National Historic Landmark.
Sources used to make these state pages include: Ida Husted Harper's
History of Woman Suffrage: 1900-1920
, Volume 6 (1922), the National American Woman Suffrage Association papers (Library of Congress), and National Register nominations from the National Park Service.