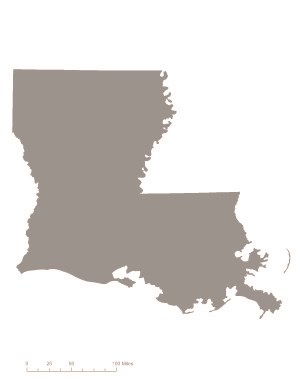 Women first organized and collectively fought for suffrage at the national level in July of 1848. Suffragists such as Elizabeth Cady Stanton and Lucretia Mott convened a meeting of over 300 people in Seneca Falls, New York. In the following decades, women marched, protested, lobbied, and even went to jail. By the 1870s, women pressured Congress to vote on an amendment that would recognize their suffrage rights. This amendment was sometimes known as the Susan B. Anthony Amendment and became the 19th Amendment.

The amendment reads:

"The right of citizens of the United States to vote shall not be denied or abridged by the United States or by any state on account of sex."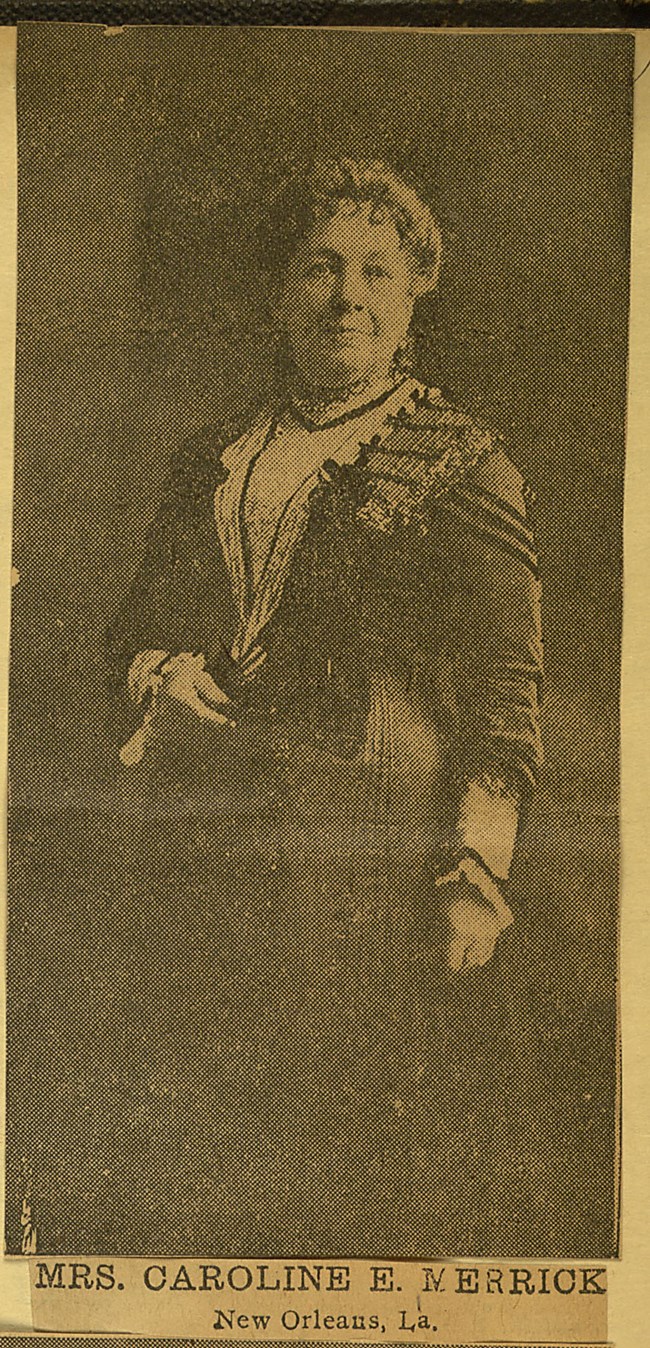 Louisiana women first organized for suffrage after an infuriating incident in 1878 in which the state seized a $1,000 bequest to St. Anna's Asylum in New Orleans by a former resident. The will had been witnessed by women; the Court of Probates determined that their sex made their witness invalid. Caroline Merrick, who served on the Asylum's all-female board, cited the pivotal event as the catalyst for her involvement in the cause. Merrick and Elizabeth Saxon gathered over 400 signatures on a petition to the Louisiana Constitutional Convention of 1879. Saxon became the first woman to address a public body in Louisiana when she testified before the Conventional Committee on Suffrage. Although the committee recommended that the new state constitution include woman suffrage, the final convention only enfranchised women for school elections.
Saxon and Merrick expanded their activism after the disappointment. Elizabeth Saxon traveled with Susan B. Anthony to Washington, D.C. for the National American Woman Suffrage Association (NAWSA) convention and became active in suffrage and
temperance
organizations, as did Caroline Merrick. Merrick formed the Portia Club in New Orleans in 1895 and became president of the Louisiana Woman Suffrage Association. Another active suffragist was Kate Gordon, who organized the Equal Rights Association in 1895.
Like many white suffragists in the
south,
Gordon and the other women of the ERA were only interested in winning suffrage for white women. Merrick's WSA also excluded
Black women
from membership and spoke against their enfranchisement. When Louisiana called another Constitutional Convention in 1898 with the purpose excluding African Americans from voting, Kate Gordon addressed the convention, promoting white woman suffrage as a means to ensure white supremacy. The new state constitution essentially disfranchised Black men by including property qualifications, an education test, and a so-called "grandfather clause." It also permitted taxpaying white women to vote on tax measures. The next year, about 15,000 of them did.
In 1896, Sylvanie Williams formed the Phyllis Wheatley club in New Orleans to work for many social reforms including political rights for women. The club was affiliated with the National Association for Colored Women, led by
Mary Church Terrell
. Williams and other club members fought to have Black women's voices included in the suffrage movement in Louisiana. They invited Susan B. Anthony and other white suffrage leaders to address the club after Black women were excluded from the 1903 NAWSA Convention in New Orleans. In Williams's introduction of Anthony, she compared African American women to flowers mistreated and trampled underfoot. "Yet, she is advancing," Williams declared, "and sometimes you find her farther on than you might have expected."
Gordon resigned from NAWSA and formed her own organization called the Southern States Woman Suffrage Club (SSWSC) to argue against support of a federal suffrage amendment because she saw it as a violation of states' rights.
Anti-suffragists
and states' rights suffragists like Gordon teamed up in Louisiana to campaign against the amendment.
After decades of arguments for and against women's suffrage, Congress finally voted passed the 19th Amendment in June 1919. After Congress approved the 19th Amendment, at least 36 states needed to vote in favor of it for it to become law. This process is called ratification.
In June 1920, the Louisiana state House and Senate voted against ratifying the federal amendment. However, the state House of Representatives passed an amendment to the state constitution to include women as eligible voters on June 2. Two weeks later, on June 17, 1920, the state Senate voted down the state amendment. The cause of woman suffrage in Louisiana was defeated twice in one month.
But 1920 was an election year, and the presidential candidates were now vying for the support of women who had won the right to vote in their states. That summer, Republican Warren G. Harding and Democrat James M. Cox each hoped to claim credit for their party in the suffrage victory before November. Despite pleas by Democratic nominee Cox for Louisiana to reconsider so that a Democratic state could be the 36th state to ratify, on July 9, 1920, the Louisiana legislature adjourned without ratification of the 19th Amendment. The next month, in August of 1920, Tennessee became the 36th and final state to ratify the amendment, ensuring that in every state, the right to vote could not be denied based on sex -- including in Louisiana.
On June 11, 1970, Louisiana finally ratified the 19th Amendment.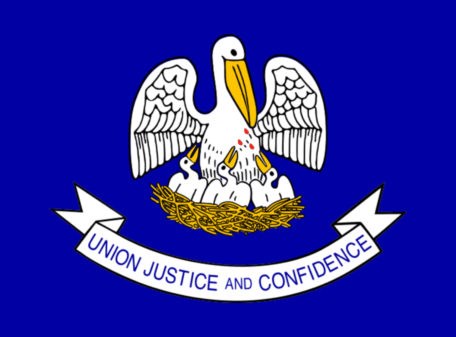 Louisiana Places of Women's Suffrage: St. Charles StreetCar Line
From March 19-25, 1903, the National American Woman Suffrage Association met in New Orleans for their 35th Annual Convention. Some of the well-known figures at the convention included Susan B. Anthony, Anna Howard Shaw, and Carrie Chapman Catt. Attendees met at the Athenaeum, a social gathering space built for the the Young Men's Hebrew Association. During their stay in New Orleans, suffragists stayed at the St. Charles Hotel. To get from their hotel to the convention, suffragists either took the streetcar or walked up St. Charles Avenue. This streetcar line, in operation since 1835, is a National Historic Landmark.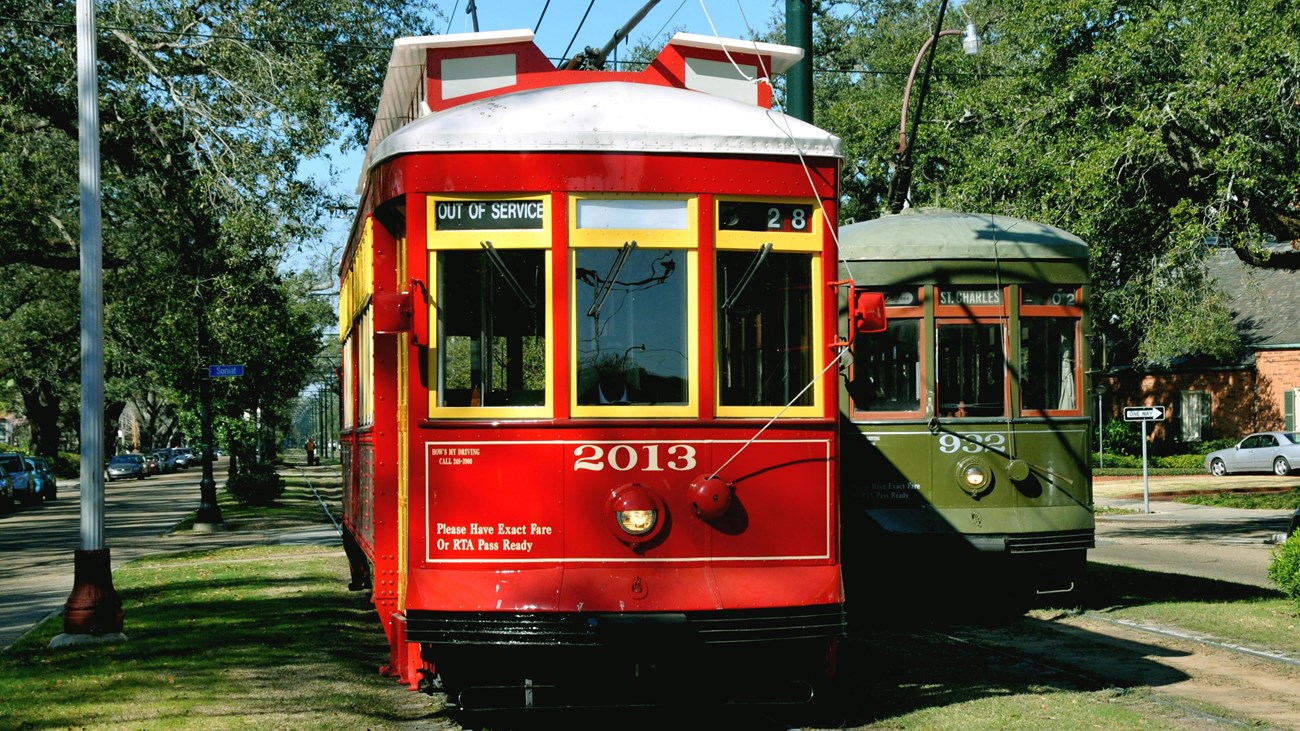 Discover More Places of Ratification
The St. Charles StreetCar Line is an important place in the story of ratification. It designated a National Historic Landmark.
Sources used to make these state pages include: Ida Husted Harper's History of Woman Suffrage: 1900-1920, Volume 6 (1922), the National American Woman Suffrage Association papers (Library of Congress), and National Register nominations from the National Park Service. Sources for this page include Armantine M. Smith, "The History of the Woman Suffrage Movement in Louisiana," Louisiana Law Review 62, No. 2 (Winter 2002); 509-560; "Yet She Is Advancing": New Orleans Women and the Right to Vote, 1878-1970, Historic New Orleans Collection, digital exhibit: https://www.hnoc.org/virtual/yet-she-advancing