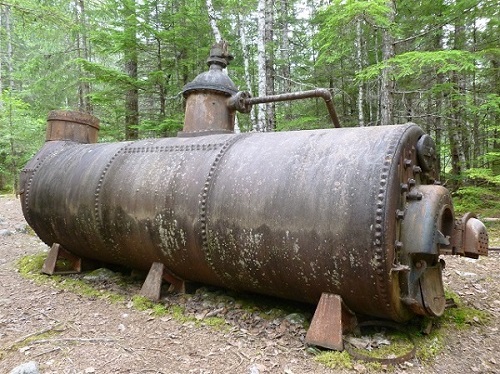 What is it?
This artifact is a steam boiler, abandoned after the Klondike Gold Rush
Where is it?
The boiler is located just off the Chilkoot Trail in the center of the historic Canyon City townsite. It is visible from the loop trail that runs through the ruins of the historic townsite, located a ½ mile from the Canyon City Campground. 
Description
This iron steam boiler was constructed at the Union Iron Works in San Francisco in 1886. It is 16' long x 5 ½' diameter and is set on six piers (14" in length).  It weighs 50 tons.